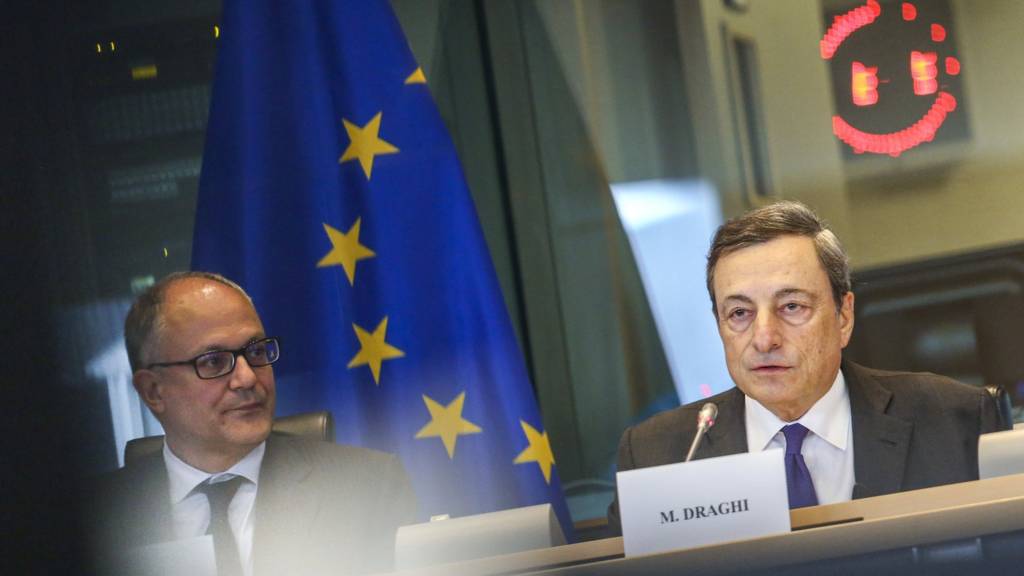 Draghi: Initial Brexit impact 'contained'
A guide to the different political groups in the European Parliament is available here.
Draghi 'doesn't have answer' on future of euro clearing in London

Economic and Monetary Affairs Committee

European Parliament

Brussels

Labour MEP Neena Gill picks up on the issue of the UK's departure from the EU and its implications for the executing - or "clearing" - of euro-denominated transactions in the City of London. 

She asks Mr Draghi whether he agrees that this clearing should take place in a city where there is a "critical mass" of clearing in other currencies - and that a move away from London would be "counterproductive" to the interests of remaining EU members. 

The ECB has previously suggested that euro-denominated business would be better cleared on the continent - a move that was successfully challenged at the European Court of Justice by the UK government last year. 

In reply, Mr Draghi says "doesn't have an answer" to the question at the moment.

He adds that he is aware a debate is ongoing about whether parallel legal structures for the transactions post-Brexit would damage stability, but that he has not yet "assessed" the arguments.