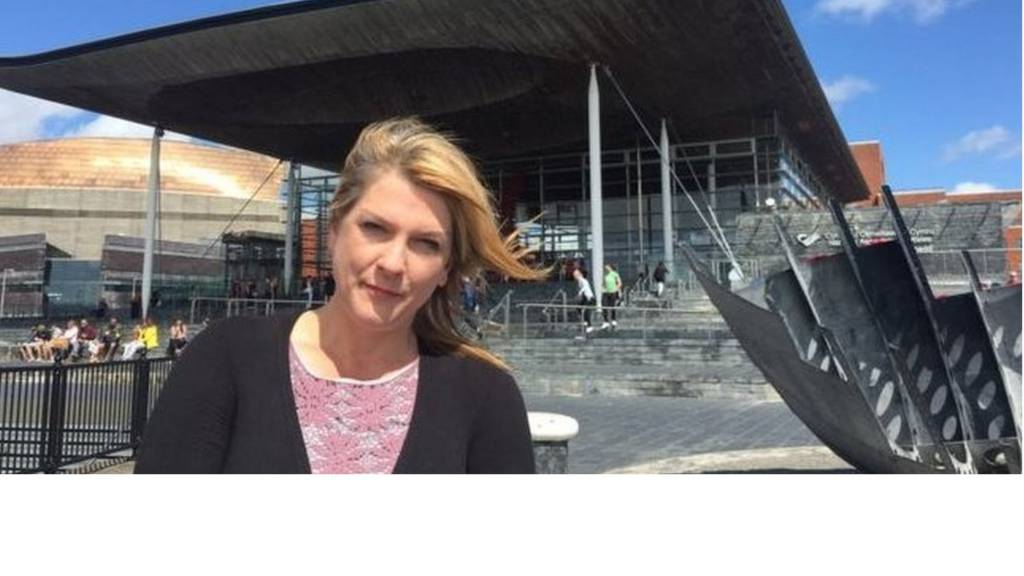 Labour AM Rhianon Passmore banned from Senedd
Summary
A Labour AM who failed to take a breath test has been suspended for a fortnight. Her suspension starts after the summer recess on September 17.
Climate Change, Environment and Rural Affairs Committee
Plenary begins at 1.30pm with Questions to the Cabinet Secretary for Finance
Questions to the Leader of the House and Chief Whip
Questions to the Assembly Commission
Statement by Paul Davies: Introduction of a Member Proposed Bill - Autism (Wales) Bill
Statement by the Chair of the Public Accounts Committee on the outgoing Auditor General for Wales
Debate on the Standards of Conduct Committee's Report: Rhianon Passmore
Motion to note the annual report on the Assembly Commission's Official Languages Scheme for 2017 - 18
Debate on the Equality, Local Government and Communities Committee report: Making the economy work for people on low incomes
Short Debate: The implementation of default 20mph speed limits in built-up and residential areas in Wales
That's it from the Siambr for today, and indeed for this term.

Senedd Live returns after the summer recess on 18 September.

Have a great summer!

'Default 20mph speed limits needed in built-up and residential areas'

The final item today is the Short Debate.

The topic chosen by John Griffiths (Newport East) is "the implementation of default 20mph speed limits in built-up and residential areas in Wales".

Labour AM Mr Griffiths says the current default speed limit of 30mph should be cut in built-up areas.

He says it would involve "very little expense but would have great benefits for health, the environment and traffic flow".

Councils have the responsibility for setting local speed limits.

But most have only brought in 20mph zones directly outside schools.

Mr Griffiths' proposal would mean the speed limit would automatically be set at 20mph, unless councils have a specific reason to raise it.

The Welsh Government is currently conducting a review on speed limits.

Two recommendations rejected

Economy Secretary Ken Skates responds on behalf of the government - the full response can be seen here.

Two recommendations are rejected.

Gareth Bennett 'sacked from several jobs'

UKIP's Gareth Bennett tells AMs he's had "at least 35 jobs, several of which I was sacked from".

Welsh Government's response to the report 'disappointing in places'

John Griffiths says the Welsh Government's response to the report "is disappointing in places.

"In particular there is a lack of detail, or meaningful engagement with the recommendations and the evidence underpinning them".

'Clear tackling poverty strategy' needed

Committee chair John Griffiths (Newport East) presents the report, which has 23 recommendations.

The first recommendations is that "we strongly recommend that a clear tackling poverty strategy is published, which brings together the many strands of poverty reduction work to help provide clear direction and to help the Assembly scrutinise the Government's approach.

"The strategy should include clear performance indicators to ensure effective performance management, as well as setting out a broader evidence base to help underpin effective evaluation of different approaches to tackling poverty".

Equality, Local Government and Communities Committee report

We move on to a debate on the Equality, Local Government and Communities Committee report: Making the economy work for people on low incomes.

Plaid Cymru leader Leanne Wood cannot win the next Senedd election, Adam Price said.

'Exemplar to other public bodies across Wales and beyond'

We move on to a motion to note the annual report on the Assembly Commission's Official Languages Scheme for 2017 - 18.

The aim of the scheme is to "establish a bilingual ethos and culture that permeates the organisation, and to be an exemplar to other public bodies across Wales and beyond".

Rhianon Passmore banned for two weeks

The proposed sanction for Rhianon Passmore is approved by AMs.

Because of recess, the sanction will come into effect on 18 September.

Ms Passmore is the second AM to be excluded, after UKIP AM Michelle Brown was banned from the Senedd for a week over a racial slur she used to describe Labour MP Chuka Umunna.

Apology by Rhianon Passmore

Leader of the House Julie James reads out a statement from Rhianon Passmore, in which she apologises for her conduct and largely repeats the statement she gave in the report.

She says, "I want to recognise the humanity that has been shown to me in private correspondence from members across the chamber and from journalists who scrutinise our work.

"I will ensure that the issues in my private life are tackled and I remain committed to passionately serving the constituents I am honoured to represent to the best of my ability."

She also says she recognised she "has to work to regain trust".

Unable to provide a sample of breath for analysis

The report from the standards committee said the police asked Ms Passmore to give a sample of breath; she tried but was unable to do so.

She was arrested and taken to a police station where she was asked again to provide a sample of her breath for analysis.

Again she tried, but was unable to do so, the report added.

The committee said such a breach of the code of conduct for AMs should carry a 21-day exclusion, reduced to 14 days because the member had shown remorse and referred herself to the commissioner.

Labour AM Rhianon Passmore faces Senedd ban

We move on to a debate on the Standards of Conduct Committee's Report 02-18, in which it recommends that Labour AM Rhianon Passmore is excluded for 14 days.

She faces the two-week ban from the Senedd without pay after failing to give a breath test.

Ms Passmore was banned from driving by Newport magistrates on 12 February after she admitted failing to provide a specimen for analysis.

The Labour group has said it had withdrawn the whip from Ms Passmore - excluding her from the group - until 1 October.

Image caption: Rhianon Passmore said she was distressed after she was not able to access her asthma medication

'Major failings of government departments'

Labour AM for Swansea East, Mike Hedges says Huw Vaughan Thomas has highlighted "major failings of government departments", including the Circuit of Wales, and other "projects which could never have succeeded, which should have been picked up by the civil servants at the very earliest moments as projects which were incapable of success".

'Numerous hard hitting reports'

Nick Ramsay says as Auditor General, Huw Vaughan Thomas has overseen the publication of "numerous hard hitting reports. These reports have shone a light on poor governance and the inefficient use of public money".

Mr Ramsay specifically refers to:

"In 2011 his Special Inspection Report on Anglesey County Council which resulted in commissioners being sent in by the Welsh Government to take over the operations of Council – a first for the UK;
"His report in 2012 on AWEMA, which together with other audit reports prompted wholesale changes to the Welsh Government's management of its £2.6 billion annual grants expenditure;
"His joint review in 2013 with Health Inspectorate Wales of the governance arrangements of Betsi Cadwaladr UHB, which was a precursor to the health board being placed in special measures;
"His 2015 report on the Regeneration Investment Fund for Wales which sold public land at a significant undervalue – potentially losing the taxpayer tens of millions of pounds;
"And his first Public Interest Report on a NHS body in 2017 in relation to Cardiff and the Vale UHB's mismanagement of a consultancy contract."

'Frustrated' that devolution had not led to a fundamental rethink

The next statement is by the Chair of the Public Accounts Committee Nick Ramsay on the outgoing Auditor General for Wales.

In a letter to the Public Accounts Committee ahead of his retirement on Friday. Huw Vaughan Thomas said public bodies need to think radically about how their services are delivered.

Huw Vaughan Thomas said Welsh public services could be reforming for the better but have not responded to austerity beyond cutting costs.

Funding for public services has been cut by 10.5% in real-terms since 2010.

Mr Vaughan Thomas said he was "frustrated" that devolution had not led to a fundamental rethink.

Image caption: Huw Vaughan Thomas said he was frustrated that devolution had not led to a fundemental rethink in public services

'Minimal or potentially negative impact?'

Health Secretary Vaughan Gething says consideration is needed of whether "this legislation would have a minimal or potentially negative impact if it does take away the focus on service improvement measures that have been put in place in this assembly term".

'Inconsistent, and in some areas inadequate'

Paul Davies tells AMs,·"I'm introducing this Bill because evidence from research, and the two consultations I ran, showed that services across Wales for people with ASD are inconsistent, and in some areas inadequate.

"The Bill aims to promote best practice in autism services in all areas of Wales, and to ensure that people with ASD [Autism Spectrum Disorder] and their families and carers are able to navigate them."

Member Proposed Bill - Autism (Wales) Bill

The first statement of the day is by Paul Davies, introducing his Member Proposed Bill - Autism (Wales) Bill.

Conservative leadership contender Paul Davies says a law is needed as children and adults had not received the help that they should.

The law would require a strategy to be introduced ensuring councils and health boards take the action needed to support people with the condition.

In October 2016, a Conservative motion calling on Welsh ministers to introduce an Autism Bill was defeated in the assembly.

Paul Davies won a ballot in March 2017 to present a bill in the assembly.