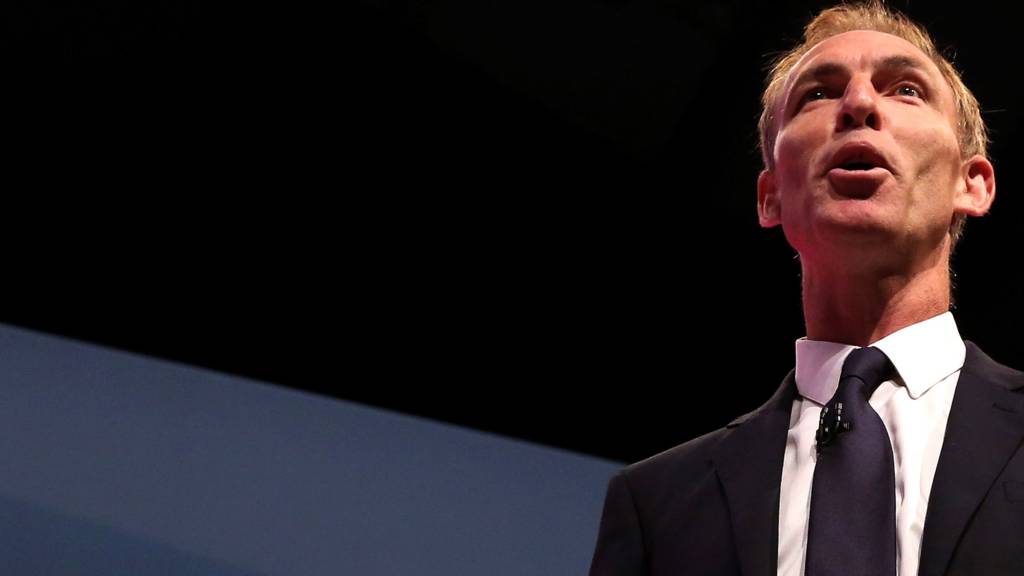 Summary
MP Jim Murphy joins Scottish Labour leadership contest
"No one will tell me what to do if I'm party leader"
Labour's UK leader Ed Miliband in Glasgow
Edinburgh-based Young Fathers win Mercury Prize
Andy Murray seals place at World Tour Finals
Graham Fraser

BBC Scotland

That is it for today's Scotland Live.

We will be back from 08:00 tomorrow.

Have a great night.

Paolo Nutini has announced new dates for his Hydro shows that were postponed earlier this week due to ill health.

Those who had tickets to see the Paisley singer on Monday, 27 October will now be able to go to the Hydro on Friday, 9 January.

For those who had tickets for Tuesday, 28 October, they can attend on Saturday, 10 January.

And then there were three

Brian Taylor

Political editor, Scotland

Jim Murphy has, as expected, entered the contest to replace Johann Lamont as leader of Scottish Labour.

In doing so, he does - and does not - accept the parameters she laid down for the future of the party in Scotland. For example, he does not accept her description of Scottish Labour as a "branch office" in London's eyes.

Yet he argues for more autonomy, for the completion of the review he undertook with Sarah Boyack - and he stresses that he will "hire and fire" without interference from elsewhere. By which, of course, he means Team Miliband. The team he will be leaving should he be elected as leader in Scotland.

Highlights - Celtic vs Partick Thistle

Watch the key moments as Celtic defeat Partick Thistle 6-0 to progress to the League Cup semi-final.

You can listen to full coverage of the Women's World Cup semi-final second leg between Scotland and the Netherlands from 18:00 on BBC Radio Scotland.

Scottish Labour leader contender Jim Murphy says he wants to become first minister of Scotland. But what steps will he have to take in order to realise his ambition?

Tom Bradby, Political Editor of ITV News, tweets: Apparently, MORI was so shocked by this Scotland poll result it did the research again with a bigger sample - and got the same answer.

A 20-year-old man has been seriously injured in a slash attack in Clydebank - the second such incident to happen in the town in the past four weeks.

The victim was standing with a friend in Orbiston Drive when he was slashed across the face by another man who also attempted to attack his friend.

The suspect made off following the incident at about 19:20 on Wednesday.

Police said it was too early to say if it was connected to a similar incident last month in Faifley Road.

The World's End murder trial has heard DNA from a torn pair of tights used as a ligature matched components of the accused's profile.

Angus Sinclair, 69, denies raping and murdering 17-year-olds Helen Scott and Christine Eadie in October 1977.

Forensic scientist Geraldine Davidson was giving evidence about samples from the teenagers' clothing used as ligatures on the girls.

New techniques mean samples that have degraded can now be analysed.

The peak age of offending for men in Scotland has risen from 18 to 23 in the space of a generation, according to the latest conviction figures.

Among women, the peak age has gone from 18 to 30 since 1989.

"Even if the SNP surge is not on quite the scale that this poll suggests, there can now be little doubt that that Labour are at risk of suffering serious losses north of the border next May."

Prof John Curtice has been blogging on STV's opinion poll indicating the SNP are well ahead of Labour in voting intentions in Scotland.

The draw for the semi-finals of the Scottish League Cup will take place this Saturday 1 November live at 17:05 live on BBC One Scotland.

Image caption: Dundee United last won the League Cup in 1980

The BBC is broadcast rights holders for this year's competition.

Assisting with the draw will be former Scottish footballers and current BBC Sport Scotland pundits Des McKeown and Craig Paterson.

A paramedic has lost his job and been ordered to carry out community work after admitting to stealing pain relief drugs from an ambulance.

Colin Girvan, from Cumnock, took the medication after moving from Ayrshire to Kingussie in the Highlands.

Inverness Sheriff Court heard that the 45-year-old took the drugs to cope with the break up of his six-year marriage.

Girvan, who is back living in Ayrshire, was ordered to carry out 240 hours of unpaid work in the community.

Steven Paterson from Ullapool has sent us this image of Loch Droma and An Teallach. He took the picture while on his way home from fishing.

Copyright: Steven Paterson

You can send us your pictures by email.

Tonev banned for seven matches

Celtic player Aleksandar Tonev has been banned for seven matches for using "offensive, insulting and abusive language of a racist nature".

The ban relates to an incident with Aberdeen's Shay Logan.

Copyright: SNS Group Craig Williamson

The Bulgarian is currently on loan from Aston Villa.

Murray makes World Tour Finals

Andy Murray has sealed his place at the World Tour Finals in the O2 with 6-3 6-3 win over Grigor Dimitrov.

Deaf robber used interpreter during raid

A deaf robber who burst into a woman's flat and used an interpreter to demand money has been jailed for 14 months.

Paul Coombs admitted forcing his way into Laura Fairweather's Dundee home with two other men in tow.

One of the men acted as an interpreter for the 42-year-old, who also needed a sign language translator at Perth Sheriff Court.

Sheriff Michael Fletcher jailed Coombs despite hearing he would find prison "difficult" due to his deafness.

Dundee United have completed their disciplinary proceedings involving Paul Paton and Mark Wilson, and say they have dealt with the matter internally.

Paton and another man were arrested in connection with an alleged assault on Celtic goalkeeper Lukasz Zaluska.

Wilson had revealed he tended to Zaluska after the incident.

The Edinburgh-based trio Young Fathers have won the prestigious Mercury music prize. But who are they?

There were a few camera problems on today's Daily Politics, leaving BBC Scotland's political editor Brian Taylor in the lurch and political correspondent Glenn Campbell a little bemused.

A dozen changes for Warriors

Gregor Townsend has made 12 changes to his Glasgow team for the Pro-12 meeting with Treviso at Scotstoun on Friday.

The only Warriors remaining from their win over Montpellier are Josh Strauss, Chris Fusaro and Pat MacArthur, due to injuries and international call-ups.

Peter Murchie is in at full-back for Stuart Hogg, and Lee Jones and DTH van der Merwe start on the wings in place of Sean Maitland and Tommy Seymour.

Plea to help find kidnapped boy

The Scottish father of a three-year-old boy kidnapped in Pakistan is appealing to the UK government to help find his son.

British national Shahryar Ahmad was living with his mother and brother in Faisalabad when he was taken from outside the family home on 21 August.

Copyright: Iftikhar Ahmad

His father Iftikhar Ahmad, who runs a business in Stirling, wants the British government to intervene.

The Foreign Office said it is aware of the case.

Jim Murphy - Your Views

newsonlinescotland@bbc.co.uk

Alasdair Macleod: I vaguely knew Jim Murphy a lifetime ago when he was involved in the National Union of Students in Edinburgh. He was a self-important, all-talk so-&-so back then and I've seen nothing to suggest he's changed now. People like Jim Murphy are the reason why I will probably never vote Labour again.

Andy Murray needs one more win to reach the ATP tennis finals. The Scot leads Grigor Dimitrov by three games to one in the first set. Follow his Paris Masters match here.

Drivers staying for up to 10 minutes at the Aberdeen International Airport forecourt are to be charged £1.

The forecourt is currently marked as 'drop-off only' and the airport said the new charge is being implemented in an attempt to tackle "congestion and safety concerns".

Drivers wanting to stay for more than 10 minutes will be advised to use the short stay car park.

The charge will come into effect from 7 January.

A poll commissioned for the broadcaster STV has concluded Labour would only win four seats in Scotland - if the General Election was held now.

The Ipsos Mori study showed Labour with just 23% of the Scottish vote. The SNP, on the other hand, would win 54 seats in Westminster with a 52% share.

The Scottish Conservatives would pick up 10% of the vote, with the Scottish Liberal Democrats and Scottish Greens on 6%, Ukip on 2% and 1% for others.

Edinburgh prepare for Leinster

Edinburgh will take on Leinster on Friday with 10 changes from the side that defeated Lyon in the Challenge Cup.

Backs Nick McLennan, Joaquin Dominguez and fit-again Dougie Fife (pictured) are amongst the men coming into the side.

The winners of the Trail UK Mountain Photo of the Year competition have been announced.

Ross Campbell, a mechanical engineering student at the University of Glasgow, won the competition's top award.

Mr Campbell, 27, took his image on a wild camping trip in Glen Cononish in the Loch Lomond and Trossachs National Park.

Police have launched an investigation after a teenager was cut from the wreckage of a one-car crash in Angus.

The 18-year-old was taken to Ninewells Hospital following the crash at Bellies Braes in Kirriemuir at 21:55 on Wednesday.

He was kept in hospital overnight, but his injuries are not thought to be life-threatening.

Police have appealed for anyone who saw the crash or the car, a green Vauxhall Corsa, to come forward.

Public buildings in Perth, Aberdeen and Edinburgh are to become free wi-fi hotspots as part of a £150m investment programme.

About 75 locations in the cities will be among 1,000 in the UK that will offer free wireless internet connections to the public.

The BBC's James Cook examines Jim Murphy's plans to lead the Scottish Labour party.

Intelligence of people born and raised in Aberdeen improved with each generation, according to a study.

Scientists at the University of Aberdeen and NHS Grampian examined two groups of people, one born in 1921 and the other in 1936.

The study consisted of 751 people all tested aged 11 and retested between 1998 and 2011. Comparison in later life found an increase in IQ of 16.5.

Care services for vulnerable adults in the Borders could be transferred to an arm's length organisation to help save £5.6m over five years.

Councillors are being advised to approve the move which would go ahead in April next year.

A 100-year-old Perthshire tree home to the world's oldest breeding osprey has been named Scottish Tree of the Year.

Lady's Tree at the Loch of the Lowes nature reserve near Dunkeld triumphed in a public vote against five other contenders.

Do you agree? What is your favourite tree? Let us know by email.

The winners of the Trail UK Mountain Photo of the Year competition have been announced.

Run by outdoor pursuits magazine Trail, the entries included photographs from the Scottish Highlands and the Brecon Beacons.

Ross Campbell, a mechanical engineering student at the University of Glasgow, won the competition's top award with his image on a wild camping trip in Glen Cononish in the Loch Lomond and Trossachs National Park.

Pupils and parents have marched in protest about the proposed closure of a village primary school in Moray.

Plans are in place to merge Findochty Primary School with another school in Portknockie, Portessie or Cullen, as part of a 10-year improvement plan.

Members of the Findochty community marched along the High Street in Elgin and presented a petition to the council.

Councillors will discuss the plans early next month.

Four people have escaped from a house fire in South Ayrshire.

Emergency services were called to the blaze at the mid-terrace house in the Dundonald area at 03:17 on Thursday.

Firefighters and paramedics treated the four people at the scene before crews, wearing breathing apparatus, entered the building and extinguished the fire.

The cause of the blaze is not yet known and will be the subject of an investigation by the Scottish Fire and Rescue Service.

Two men and a woman are in hospital after a four-vehicle crash on the A1 in East Lothian.

The casualties have been taken to Edinburgh Royal Infirmary with minor injuries following the crash at 07:30 near Tranent.

It is understood a car hit another vehicle while joining the A1 from a slip road, which caused it to hit another car at Bankton Junction.

The third car then hit a van, which spun out of control and into a ditch.

As Jim Murphy announces his bid to lead the Scottish Labour party, the BBC's Aiden James takes a look at the career of the East Renfrewshire MP.

More than 100 jobs are thought to be under threat at a bus company which is understood to have ceased trading.

Hamilton-based Henderson Travel runs services in the west of Scotland, and the Lanarkshire area in particular.

Strathclyde Partnership for Transport (SPT) has put alternative arrangements in place for 20 contracts that the firm has been unable to deliver.

Intelligence of people born and raised in Aberdeen improved with each generation, according to a new study.

Scientists at the University of Aberdeen and NHS Grampian examined two groups of people, one born in 1921 and the other in 1936.

The study consisted of 751 people all tested aged 11 and retested between 1998 and 2011. Comparison in later life found an increase in IQ of 16.5.

The researchers now hope to expand the study.

Scotland's largest council has said it needs to make more cuts to bridge a budget deficit of £28.9m in 2015/16.

Glasgow City Council said savings options would be brought forward between now and the setting of its budget in February.

The Labour-controlled authority has again blamed the Scottish government for ongoing budget pressure.

It said an "unfunded council tax freeze" had subjected Glasgow to "disproportionate cuts".

Drumming up military interest

National Armed Forces Day celebrations hosted in Stirling boosted the Scottish economy by £2.3m.

The event held in the city in June saw over £1.5m spent locally, as more than 35,000 people flocked to Stirling.

Copyright: Stirling Council

And a council tourism study found a further £800,000 was spent elsewhere in Scotland.

A report on the event's impact will be presented to Stirling Council's community and regeneration committee next month.

Labour leadership race - Your Views

Text 80295

Mark: Jim Murphy showed not only by what he said but what he did, during the referendum that he loved Scotland. This protected us from separation which would have weakened us. He can stand up to the SNP I'm sure.

Neil in Troon: Mr Murphy will eventually have to get elected to Holyrood. I wonder how straight forward that will be?

NHS pressures - Your Views

Text 80295

David, Perth: The NHS in Scotland will never improve until the standard of manager in it does. It is led by former nurses who have reached the top of their pay scale. They then surround themselves with another management layer beneath them by plucking the best charge nurses off the wards leaving them short of experience on the ground. These people are not the brightest visionaries in the world. Three O-Grades would get them into the nursing. Change therefore is very slow as there are so many layers to go through before any decisions are made or effected.

Ayr's Gaiety Theatre, Dovecot Studios in Edinburgh and Wigtown Book Festival are among the arts organisations being given regular funding by Creative Scotland for the first time.

A total of 119 groups across the country were successful in their bids following an open application process.

But there were 145 failed bids, including ones from the Scottish Youth Theatre and Aberdeen's Sound Festival.

Creative Scotland allocated £100m as part of its Regular Funding programme.

Alex Salmond pays tribute to his "spirited opponent" during FMQs and former Scottish Labour Party leader Johann Lamont, wishing her well for the future.

Scottish Conservative leader Ruth Davidson also pays tribute, saying she is grateful for her "leadership role in the Better Together campaign".

Cannabis - Your Views

Text 80295

Tony, Glasgow: Some perspective, around 700,00 hospital admissions related to alcohol compared to 608 cannabis admissions.

John Rankin has hailed goalkeeper Radoslaw Cierzniak for his League Cup penalty heroics - after the Dundee United midfielder missed his spot-kick against Hibernian.

The quarter final ended 3-3 at Easter Road and the first 12 penalties were scored in the shootout.

We will hear from @jimmurphymp on his Scottish leadership ambitions at 12.15 on @BBCRadioScot

Listen live to the programme here.

First Minister's Questions

First Minister's Questions is about to get under way at Holyrood. Follow live text coverage here.

£1.8m cannabis haul in pub

Four men are expected to appear in court after a cannabis haul with a street value of up to £1.8m was found in a disused Borders pub.

Officers swooped on the former Queens Head Inn in Selkirk on Tuesday.

They seized about 2,000 plants with a potential value of between £700,000 and £1.8m as well as various items of "cultivation equipment".

Police Scotland confirmed four men had been arrested and were expected to appear at Selkirk Sheriff Court.

Sexual harassment case continued

The case of an operator of an award-winning Dumfries restaurant who is accused of sexual harassment and assaulting his staff has been continued.

Robert McAleese, 38, is standing trial at Dumfries Sheriff Court.

He denies six charges which date from between November 2011 and July last year at the Little Italy restaurant.

The trial has been told that former waitresses had been "shocked and disgusted" at some of the remarks made.

Steven McKenzie

BBC Scotland Highlands and Islands reporter

Firefighters led a woman to safety and a man was treated for the effects of smoke inhalation after a fire broke out in a flat in Inverness on Wednesday.

The fire started in the kitchen of one of eight flats in a two-storey block in Hilton at 23:25.

Three appliances from Inverness went to the scene and firefighters in breathing apparatus used hose reel jets to extinguish the fire.

Cannabis - Your Views

Text 80295

Jim, Helensburgh: Cannabis is safer than caffeine. To suggest it should be illegal because some use tobacco to aid smoking is ludicrous as that's a legal substance being blamed for health issues related to cannabis. The figures are fudged as other substances would be involved and this smacks of the old 1930's so are stories from the American bible belt who are making it legal after thousands of studies found it safe with many health benefits. It is also believed to be a cure for cancer. Not to mention the billions spent policing this and crooked dealers getting rich. Time to legalise and try to switch people off the real problem, alcohol.

Labour leadership race - Your Views

newsonlinescotland@bbc.co.uk

David in Glasgow: Jim Murphy is a self-serving politician, has never shown any interest whatsoever in Holyrood and his 100 days tour was just a vanity trip. In all his time as an MP why has he never went on a tour of 100 streets in Scotland to highlight the needless poverty people have to live in? He is a champagne socialist, just like quite a lot of the Labour Party.

Cannabis - Your Views

Text 80295

Derek Fraser: I've been a smoker of cannabis for over 20 years. I have a job, mortgage, marriage and kids, all perfectly normal and well adjusted. We don't drink in my house or partake in chemical abuse. Due to my cannabis use I have been criminalised since the age of 18.

'No one will tell me what to do'

Asked if Labour in Scotland has been run like a 'branch office' - an argument made by Johann Lamont during her resignation - Jim Murphy said: "No, l I don't think the Scottish Labour Party has ever been run in that way.

"The Scottish Labour Party takes so many of its own decisions but I want to do more than that," he added.

Image caption: Jim Murphy (right) "I've got sharp enough elbows"

"I want to devolve and have a more autonomous Scottish Labour Party. I'm very clear after the controversy we have had over the last few weeks: if I am the leader of the Scottish Labour Party, I will hire and fire whoever I want in our team.

"I am big enough, I am ugly enough, I have been around long enough, I have got sharp enough elbows; no one will tell me what to do if I am Scottish Labour Party leader."

'End the period of self harm'

Scottish Labour leader candidate Jim Murphy wants to bottle the "passion and determination" that was demonstrated by Scots during the referendum campaign.

"We should use that energy from the referendum to try to solve some of the problems we do have in Scotland: health inequality, problems in housing, how do we improve our schools, how do we make sure young people get a chance to have a career?" he added.

"I am determined to bring the Labour Party together and end the period of self-harm we have had in the Scottish Labour Party and get on and improve our country."

Murphy wants to change Labour

Jim Murphy, speaking to the BBC's James Cook, says he is "proud of the Scottish Labour Party and proud of Scotland but I am not satisfied".

He added: "There is so much that has to change about the Labour party and so much has to change about our country.

"I am standing, not just to be the Scottish Labour leader - which would be a privilege in itself - but I am standing to be a candidate for first minister."

Mr Murphy, shadow Secretary of State for International Development, has joined MSPs Neil Findlay and Sarah Boyack in the contest to be the new leader of Scottish Labour.

Contractors hope to clear the remaining debris from a 2,000 tonne landslip on the A83 and reopen the road at the Rest and Be Thankful in Argyll.

Bear Scotland said work to clear the road resumed at 07:00 on Thursday and they hoped to have it open later.

Your Views - Cannabis

Text 80295

On Radio Scotland's Morning Call, there has been a discussion about cannabis as statistics show that the number of people taken to hospital because of the drug is at a record high.

Derek: I've been a smoker of cannabis for over 20 years. I have a job, mortgage, marriage and kids - all perfectly normal and well adjusted. We don't drink in my house or partake in chemical abuse. Due to my cannabis use, I have been criminalised since age of 18.

H in Edinburgh: They have banned smoking in public areas yet people want cannabis legalised. I'd rather stand beside a smoker than a drug taker. Cannabis has ruined one of son's lives and nearly my other son. Hate it. It scares me.

D-Day for Scotland's women

It is a big day for the Scotland Women football team. Tonight, they take on the Netherlands in the World Cup play-off semi-final second-leg.

The Scots lost the first leg at Tynecastle 2-1, and head coach Anna Signeul has called on her team to be brave.

Tonight's game, which kicks off at 18:00 GMT, is live on BBC ALBA, BBC Radio Scotland and the BBC Sport website.

Many consider asbestos to be an uncomfortable relic of industrial history but families across the UK continue to live with its legacy, as BBC Scotland's Alicia Queiro discovered.

National Australia Bank is considering floating its UK operations on the stock market as part of an exit from the UK.

NAB said it was looking at all options for the future of the Clydesdale and Yorkshire banking division.

Copyright: Clydesdale Bank

The news came as the Melbourne-based bank announced a fall in profits, due mainly to problems at its UK operation.

Steven McKenzie

BBC Scotland Highlands and Islands reporter

Artefacts from a museum in Belgium are to form part of a series of exhibitions recalling the high number of Hebridean lives lost in the First World War.

Of more than 6,500 men from Lewis, an isle with a population of fewer than 30,000 at the time, 1,151 of them were killed on active service. It was one of the highest proportions of any community in the UK.

Copyright: In Flanders Field/Australian War Museum

Items from the collections of In Flanders Fields Museum in Ypres are to be displayed on the Western Isles. The photographs and other artefacts form part of the Gairm nan Gaidheal - Call of the Gael - project being run by the Gaelic Arts Agency.

Get Involved - Best Cup games

newsonlinescotland@bbc.co.uk

Iain in Perth: Last season's Hearts-Inverness League Cup semi-final was truly remarkable. The Highlanders were losing 2-1 and down to nine men, but they equalised with the last kick, survived extra time and won it on penalties despite missing the first one. A particularly bad day for the Hearts player who had been high-fiving fans when going to take a corner in injury time!

What do you think was the best ever cup match? Did a late goal rescue you from the depths of despair behind your seat/couch?

Share your memories of nerve-shredding encounters via email, text 80295 or tweet #ScotlandLive

Rangers' non-executive chairman David Somers has been appointed executive chairman on a temporary basis.

Somers will oversee the recruitment of a new chief executive and finance director following the departures of Graham Wallace and Philip Nash.

The announcement comes after Somers' talks with Mike Ashley's associates Derek Llambias and Barry Leach.

Guidetti, Ashley & Mark Wotte

John Guidetti is the talk of the town after scoring a hat-trick against Partick Thistle, while former Rangers midfielder Ray Wilkins believes the club's fans should be happy to have Mike Ashley involved at Ibrox.

Meanwhile, one Scotland international believes former SFA performance director Mark Wotte will receive the credit he deserves in years to come.

NHS pressures - Your Views

Text 80295

Stewart Watson, Milngavie: The underfunding of the NHS is a deliberate UK govt tactic in preparation for privatisation. They did it to British Gas, British Rail and Royal Mail. When the company struggles, the story is put out that the way to save it is to sell it off. If we don't wake-up, we will lose the NHS.

John: If people demand more NHS then they can pay more tax - I suggest by putting a £1 on a bottle of alcohol to go direct to NHS - or £1 on fatty foods - tax on the things that tend to put people in hospital - tobacco already taxed this way.

The relief on Jackie McNamara's face was clear to see after his Dundee United side defeated Hibs in the League Cup.

United triumphed over the Edinburgh team after a thrilling penalty shoot-out.

The NHS in Scotland is finding it "increasingly difficult to cope" with the "significant pressures" being placed on it, according to the public spending watchdog.

Audit Scotland said NHS budgets were tightening at the same time as demand for health services was increasing.

A new exhibition of paintings by Scots artist John Byrne will open at Inverness Museum and Art Gallery on Saturday.

Byrne was born in Paisley, studied at Glasgow School of Art and has lived and worked in the Highlands for many years.

Louise White

Presenter, Morning Call

Following a report that the NHS in Scotland is finding it "increasingly difficult to cope", is it time to change the way the service operates?

And, as statistics show that the number of people taken to hospital because of cannabis use is at a record high, is it time to take the drug seriously?

Listen live to Morning Call here.

Islanders in the Outer Hebrides are waiting to hear if the MoD was responsible for a huge bang heard as far apart as Benbecula and Barra.

Speculation over what Wednesday's blast could have been ranges from an earthquake to an aircraft's sonic boom.

Labour's UK leader Ed Miliband is due to attend a fundraising dinner in Glasgow as the process of finding a new Scottish leader continues.

The event at the Grand Central Hotel will be the first major gathering of Labour members north of the border since the independence referendum.

Andy Murray has moved to within one win of qualifying for the World Tour Finals with a 6-3 6-4 victory over Julien Benneteau at the Paris Masters.

Murray, who is fifth in the race to qualify for November's finals, outclassed his French opponent in 71 minutes to reach the third round.

The Scot, who has won three titles in five weeks, will face Grigor Dimitrov - who beat Murray at Wimbledon - later today. You can listen to commentary of the match on Radio 5 Live Sports Extra from 13:00.

Young Fathers show paternal promise

Edinburgh-based hip-hop trio Young Fathers have won the 2014 Barclaycard Mercury Prize for the best British or Irish record of the last 12 months.

Their record, Dead, beat 11 other albums from acts including Damon Albarn, Bombay Bicycle Club and bookmakers' favourite, FKA Twigs.

"We'll take it in our stride," said band member Graham 'G' Hastings.

"We always wanted to make something bigger than the city we were living in."

Hands up who's all heard of the band? A straw poll in our newsroom suggests Young Fathers are a hidden gem...

Guidetti finds the netty...

In other League Cup action, on-loan striker John Guidetti bagged a hat-trick as Celtic thrashed Partick Thistle 6-0 and Aberdeen defeated Hamilton 1-0.

Rangers join Celtic, Aberdeen and Dundee United in Saturday's draw for the semi-finals.

Best ever finish to a game?

Graham Fraser

BBC Scotland

Last night, Scottish football fans witnessed one of the best cup games in recent history with a thrilling penalty shoot-out win for Dundee United over Hibs in the League Cup.

United goalkeeper Radoslaw Cierzniak saved two shoot-out penalties to send Jackie McNamara's side through to the last four after the match finished 3-3.

We'd like to hear your thoughts. What was the best cup match you have ever seen in Scotland? Email us, text us on 80295 or tweet using the #ScotlandLive and we will share some of the best.

The Scotsman leads with news that Jim Murphy MP ended days of speculation by declaring his candidacy for the post of Scottish Labour leader.

The Herald leads on the NHS, carrying a warning from Audit Scotland that health boards are battling financial pressures.

Meanwhile, NHS Tayside is facing crisis, reports The Courier.

Read our full review of today's newspapers here.

Brian Taylor

Political editor, Scotland

Jim Murphy will stress he'll be in charge of hiring and firing and the issues of powers for the Scottish Parliament and endorsing perhaps a more ambitious scheme.

I think he'll argue across the spectrum of the party more generally and will argue that he's built a reputation as an MP, parliamentarian and as a member of the party for standing up for the rights of the Scottish people.

But he'll be a figure of some suspicion for some on the Left, particularly the larger trade unions.

BBC Scotland Travel

Latest

Edinburgh - Newbridge- E/B A8 - all lanes open - was a breakdown just after lights at the M9 exit slip at J1 newbridge - but u are slow.

BBC Scotland Weather

Latest

Good morning, Kirsteen here. A cloudy, mild start, with outbreaks of rain. Improving in the east, with bright/sunny spells. Highs 15C. Breezy.

Gary Robertson

BBC Radio Scotland

Scottish Labour leadership contest now a three-horse race. Political Editor Brian Taylor #bbcgms 0810.

Murphy confirms leadership bid

The MP Jim Murphy has confirmed he will stand for the leadership of the Labour Party in Scotland.

Mr Murphy, who represents East Renfrewshire at Westminster, has told BBC Scotland of his intention and will make a formal announcement today.

The shadow Secretary of State for International Development joins MSPs Neil Findlay and Sarah Boyack in the contest.

Mr Murphy told the BBC he was seeking a "fresh start for Scotland and the Labour Party".

The contest was sparked after leader of nearly three years, Johann Lamont, resigned last Friday.

Thomas McGuigan

BBC Scotland News

It's time to roll out of bed - forgive us if you've already done so - and enjoy our rolling live text coverage of news, sport, travel and weather from now until 18:00.