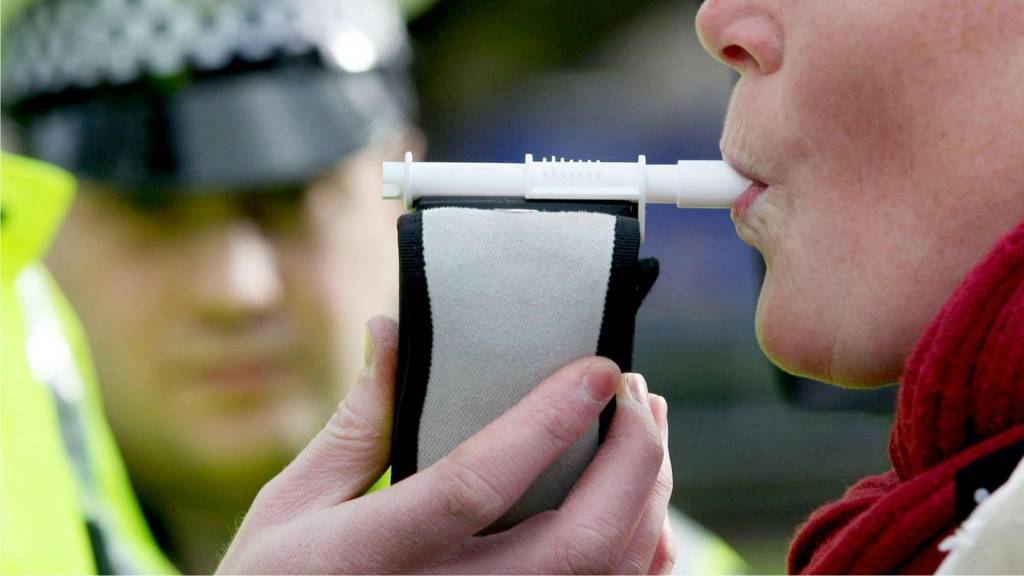 Summary
Scotland lowers drink-drive limit
Woman held after boy, 5, dies
Murder inquiry after body found in Falkirk
Tonev racism verdict 'within two weeks'
PM plea over Scot jailed in Pakistan
Steven Brocklehurst

BBC Scotland news website

That's all for BBC Scotland live for this week. We are back early on Monday.

Olympic champion cyclist @chrishoy tweets: Well @SarraHoy & I received an early Xmas present this week, wee Callum is finally home! Thanks so much for all the kind messages of support.

...and thanks to everyone in the Neonatal wards who helped him on his way. Still a long way to go but it's great to have him home!

He may only be tiny but in this pose I can't help but feel he looks like he's hatching a plot for world domination!

Yellow warning for Sunday

BBC Scotland Weather

Latest

Watch out on Sunday. It's going to be cold.

The Met Office has issued a Yellow 'be aware' Early Warning for snow across the Highlands, Inner Hebrides, Perthshire and Galloway Hills on Sunday.

BBC Scotland Weather

Latest

It will be a dry night with long clear spells with a widespread frost as temperatures fall to around freezing, a few degrees lower in some rural parts of eastern Scotland.

Saturday: A cold dry and bright start with a widespread frost in the east. Further west, cloud will continue to increase with rain spreading with some heavy bursts in the west too for Argyll and Lochaber.

Misty morning in Aberdeen

Email newsonlinescotland@bbc.co.uk with your pictures

Frazer Ramsay from Aberdeen has sent in this photograph he took while walking to work yesterday morning.

He says it shows the cold morning air lingering within Seaton Park in the centre of Aberdeen with St. Machar Cathedral showing in the background.

Brian McLauchlin

BBC Scotland

Black gets Motherwell interview

BBC Scotland Travel

Latest

In the Borders, the A6105 is closed in both directions between Gavinton and Duns and traffic is very slow because of a serious accident. Police are directing traffic.

The two teenagers who died in a road crash in Langbank, Renfrewshire, yesterday have been named as 19-year-old Adam Crawford and his front seat passenger Liam Whiteford (18). They were both from Foxbar in Paisley.

The BBC's primetime dance programme is looking for fans of the show to appear on camera during the final. Find out more here

Ward five at Dundee's Ninewells Hospital has been closed to new admissions following several cases of vomiting and diarrhoea.

The cases are thought to have been caused by norovirus, more commonly known as the winter vomiting bug.

The ward has been closed to new patients as a precautionary measure to prevent the spread of the virus and all appropriate infection control measures have been put in place.

NHS Tayside ask people who may be feeling unwell or experiencing vomiting and diarrhoea not to visit their friends and family members who are in hospital for at least 48 hours after they are free of all symptoms.

It is understood that the woman detained in connection with death of a five-year-old boy in Alva is the child's mother.

Another child believed to be the boy's sister is said by the police to be safe and well.

Neighbours say the family had only recently moved into the area.

Tea cake drugs man jailed

A man who was caught with £176,000 of heroin in a Tunnocks tea cake bag has been jailed for 40 months.

Paul Berry, 24,from Cumbernauld, was stopped in Glasgow after police received information he had drugs in his car.

The bag, which contained 10 knotted polythene bags with 2.5 kilos of the drug, was found in the boot of the car.

At the High Court in Edinburgh, Berry admitted being concerned in the supply of the class A drug in March this year.

Contractor dies on Navy ship

A civilian working aboard a Royal Navy warship has died 150 miles (241km) west of the Western Isles.

The man was understood to have taken unwell on HMS Somerset, a Type 23 frigate, late on Thursday night.

Stornoway Coastguard helicopter was tasked just before midnight to airlift the man to hospital. The man died on the ship.

A Royal Navy spokesman confirmed that a civilian contractor had died and his family had been informed.

Lorry driver wins £1m in Euromillions

A lorry driver from Dundee has retired early after winning more than £1m in the Euromillions lottery.

Raymond Storey, 61 , bought the winning ticket from a supermarket in the city on Friday 28 November

The 'Mega Friday' draw offers winners the chance to add a trip to Australia, Peru or Brazil to the £1m prize or a cash alternative.

Mr Storey chose to take the additional £50,000.

Tribute to crash great-gran

Tributes have been paid to a great-grandmother who died after she was hit by a car in Aberdeenshire.

Helen Filson, 81, was taken to Aberdeen Royal Infirmary following the incident on Eavern Place in Oldmeldrum on Tuesday morning, but died later.

Speaking on behalf of her family, daughter Sharon Munro said: "Mum was a feisty and energetic person who enjoyed living an independent and social life.

"She loved her family, who will all miss her dearly."

Police back football alcohol ban

Police will continue to oppose the relaxation of Scottish football's alcohol ban unless a nationwide public consultation proves its benefits.

The Scottish FA has held informal talks with Police Scotland about relaxing the restrictions imposed in 1980.

But Assistant Chief Constable Bernhard Higgins said: "I made it very clear that, before we entered into formal discussions, a wide-ranging public consultation should be undertaken."

He said this had yet to be carried out.

BBC Scotland Weather

Latest

This evening any showers will become isolated and confined to the west coast with the winds falling light.

A dry night with long clear spells. A widespread frost as temperatures fall to freezing and down to -3C or -4C in rural parts.

Saturday sees a cold, dry and bright start with a widespread frost in the east.

Further west, cloud will continue to increase with rain spreading. Wet by afternoon in Glasgow, Stirling and Inverness, mostly dry in other big cities. A milder day with highs of 8C.

Lib Dems on comeback trail

Several former Liberal Democrat MSPs, including Mike Rumbles and Jamie Stone, are looking to make a comeback to the Scottish parliament.

They have been given top billing on the party's regional list rankings for the 2016 election.

The last Holyrood poll saw the Lib Dems cut to just five MSPs, partly after voters decided to punish the party for going into coalition with the Conservatives at Westminster.

Game creator pleads with parents

One of the creators of Grand Theft Auto has revealed that he pleads with parents in game shops not to buy the ultraviolent title for their children.

Games guru Brian Baglow said he recently begged a woman not hand over a copy of GTA 5 to a seven-year-old.

Videos from the latest version of GTA 5, made by Edinburgh-based Rockstar North, have appeared on YouTube showing a hatchet massacre and a shotgun shooting spree.

One psychologist yesterday described the photorealistic carnage as "jaw-dropping".

'James Bond' drugs plotters jailed

Two Dutch men have been jailed for trying to smuggle more than £16m of cocaine into the UK on board a vessel off the North Ayrshire coast.

Police discovered 108kg of the drug in the rudder area of Cape Maria, moored 2.8 miles from Largs, on 9 May.

Leeds Crown Court heard that a planned recovery operation involved a "James Bond" type underwater vehicle.

Henri Van Doesburg, 68, was jailed for 20 years for his part in the plot. Co-accused Arnold Van Milt, 49, received 16 years.

Warriors 'can rule Europe'

David Currie

Reporting Scotland presenter

tweets: @GlasgowWarriors Josh Strauss says game v Toulouse is biggest of the season also believes Warriors can win European Cup.

First drink-drive arrests

Five people were arrested throughout Scotland in the first morning under the new drink-driving laws.

Police Scotland said four of the arrests were made before 06:00.

The change reduces the legal alcohol limit from 80mg to 50mg in every 100ml of blood.

Health board denies morale is low

The interim chief executive of NHS Grampian has denied claims that morale at the organisation is at rock bottom.

Three official reports on Tuesday included concerns about patient care at Aberdeen Royal Infirmary (ARI).

At a meeting of the health board, Malcolm Wright discussed improvement plans.

He dismissed claims by a fellow board member that morale was low, and said he plans to address staffing levels, as well as work culture.

Woman held after boy, 5, dies

A woman has been detained after a five-year-old boy died in a Clackmannanshire town.

Police were called to an address on Carnaughton Place in Alva at 08:50 amid concerns for the child's welfare.

He was found with a "significant" injury to his body and was pronounced dead by the Scottish Ambulance Service at the scene.

A Police Scotland spokeswoman confirmed that a woman had been detained in connection with the incident.

Inquiries at the scene are continuing, but police said they were not looking for anyone else.

The Queen's official Scottish residence has been given a festive makeover.

The Palace of Holyroodhouse in Edinburgh has been decorated for visitors to enjoy until 6 January, with a five-metre tree the star attraction.

The tree stands in the Great Gallery, the largest room in the Palace and the site of a ball hosted by Bonnie Prince Charlie in 1745.

The Great Stairs leading to the State Apartments have been draped with garlands and blue and red velvet, and the table in the Royal Dining Room has been laid with a special silver service given to George V and Queen Mary in 1935 to mark their silver jubilee.

The courtyards and fountains have also been decorated to celebrate the festive season.

A Private Member's Bill that enshrines in law the government's commitment to spend 0.7% of national income on international aid has passed its Commons stages.

The bill, tabled by former Scottish Secretary Michael Moore, has the backing of the government.

It was voted through at Third Reading 146 to 5.

There had been fears Conservative MPs opposed to the law would "talk out" the legislation.

The bill now goes to the Lords for further consideration.

Drink-drive limit - Your views

newsonlinescotland@bbc.co.uk

Stuart Brown: Why has Scottish government waited almost 3 yrs before deciding to pass this legislation? Evidence shows that using hand held mobile phones whilst driving is more dangerous than low levels of blood alcohol, yet it is poorly enforced. Is it not the case that the SNP government lost the referendum but is determined for Scotland to be different from rest of UK. It's more a political gimmick than a road safety measure.

Several parties have expressed an interest in collapsed wave power firm Pelamis, according to administrators.

The firm went into administration last month after failing to secure enough funding to develop its technology.

Administrators at KPMG said they had been encouraged by the amount of initial interest shown in the Edinburgh-based firm.

They have set a deadline of Tuesday morning for parties to table offers for the business and its assets.

McCoist: Board and fans back me

Under-fire Ally McCoist believes he still has the confidence of the Rangers board - and the club's supporters.

The Rangers manager faced more angry chants from fans after Wednesday's Petrofac Training Cup semi-final defeat by part-timers Alloa Athletic.

Asked if he still had the backing of the board, the club's record goalscorer said: "Absolutely, yeah.

"Have I lost the confidence of the fans? No, no. But you always get a reaction from poorer results."

Pensioner in street attack

A pensioner suffered a broken shoulder when he was pushed to the ground in a street attack.

The 71-year-old was walking with his wife on the Eastgate in Peebles when he was approached by his attacker at about 18:00 on Thursday.

Following a confrontation, he was pushed and knocked to the ground.

Police said the suspect is white, 6ft tall, in his 50s, with short grey hair and a grey beard.

A woman looking for love has had her face put on coffee cups in bid to find dream man.

Single Lynne Adams is brewing up a storm at Byres Road's Cup by having her online dating profile immortalised on 1,000 coffee cups and her face re-created as a stencil for frothy cappuccinos.

The 37-year-old finance worker has recruited the shop's baristas to question eligible menfolk to determine whether they're worthy of a special Lynne-branded cup or stencil.

It's all part of Lynne's plans to boost her match.com profile after she took the plunge into the world of online dating.

Man convicted of murdering partner

A man who denied fatally stabbing the partner he claimed he "loved to bits" has been convicted of her murder.

Steven McCall killed 47-year-old Senga Closs at their home in Uddingston, South Lanarkshire, in April.

During his trial at the High Court in Glasgow, McCall denied killing his partner of seven years and blamed his best friend or someone unknown. The 43-year-old was convicted after his sister told how he confessed to her.

McCall faces a life term when he is sentenced next month.

'Sharp fall' in business start-ups

The number of business start-ups in Scotland has fallen sharply, according to figures released by Scottish banks.

The Committee of Scottish Bankers (CSCB) said 2,728 new businesses were recorded between July and September.

The figure was 14.2% down on the previous quarter and 11.9% lower than the same period last year.

The figures were based on new businesses that opened accounts with CSCB members Bank of Scotland, TSB Bank, RBS and Clydesdale Bank.

Douglas Fraser

Business and economy editor, Scotland

tweets: Sunday Post sales -11% in Nov to 192,000. Most titles fell a bit, but Sunday Mail, Daily Mail, Sunday Times and Observer edged up.

Police in the Forth Valley are appealing for information to help trace a woman reported missing in Stirling.

Christine Henley was last seen in the St Ninians area on Wednesday 26 November.

Copyright: Police Scotland

The 49-year-old has not made contact with family or friends since that time and concern is now growing for her welfare.

Christine previously lived in Alness.

She is described as white, 5ft 6in tall with shoulder length blonde hair. She was last seen wearing a navy blue jacket, black leggings and long black boots.

No plans to bring back booze

tweets: Justice secretary has "no plans" to reintroduce booze to football stadiums.

Copyright: Press & Journal

Your pictures of the week

Lots of festive snaps feature in this week's picture gallery. Take a look and let us know what your favourites are.

Image caption: This fieldmouse was spotted peeping out at the entrance of Benjy Boyle's home at Balloch.

If you fancy having your pictures included in next week's gallery, email them to newsonlinescotland@bbc.co.uk. Remember to let us know your name and where you captured the picture-perfect moment.

Douglas Fraser

Business and economy editor, Scotland

tweets: Pelamis wave power: administrators set Tue deadline for offers for assets: "encouraged by initial interest, desire is there to continue work"

Philip Sim

Tayside and Central reporter, BBC Scotland

A woman has been detained following an incident in a Clackmannanshire town.

Police were called to an address on Carnaughton Place in Alva at 08:50.

A number of streets have been cordoned off and inquiries into the full circumstances surrounding the incident are ongoing.

A Police Scotland spokeswoman confirmed that a woman had been detained in connection with the investigation.

David Cameron has raised the case of an Edinburgh grandfather being held on death row in Pakistan, during a meeting with the country's prime minister.

Mohammad Asghar, 70, who is said to suffer from paranoid schizophrenia, was sentenced to death in January after being convicted of blasphemy after allegedly claiming to be a prophet.

During a meeting with Pakistan PM Nawaz Sharif, Mr Cameron asked him to ensure Mr Asghar's case was handled in the right way.

Whyte in court over damages claim

Former Rangers owner Craig Whyte has attended a hearing at the High Court in London as part of an ongoing damages claim by ticketing firm Ticketus.

An arrest warrant which was issued when Mr Whyte previously failed to turn up at court has been cancelled.

Copyright: SNS Group Sammy Turner

The case was adjourned until January.

His barrister told the court that Mr Whyte "intended to co-operate as fully as he can" but did not want to compromise himself in separate criminal proceedings in Scotland.

Man charged for brandishing knives

Angie Brown

BBC Scotland, Edinburgh and East reporter

A man who brandished two knives in an aggressive manner in a West Lothian supermarket has been charged by police.

The man was holding a knife in each hand when he entered Tesco in Bathgate on Thursday at 22:00.

Police officers detained the man and he was taken to Edinburgh Royal Infirmary for treatment.

Police Scotland said a 27-year-old man was being held on offensive weapons charges and inquiries were ongoing.

An 80-year-old man who seriously injured two motorcyclists after hitting them with his car has been banned from driving for a decade.

William Scott won't be allowed back on the road until after his 90th birthday following the crash on Dundee's Riverside Drive.

Scott, of Cupar in Fife, was found guilty of dangerous driving after causing the crash on 28 June 2013, as he drove himself to hospital.

Drink-drive limit- Yours views

Ian, Black Isle: If 90% of deaths are non-drink related the Scottish government should be tackling bad driving - surely?

John, Orkney: No-one has yet mentioned the vehicle you drive which folk don't seem to see as a lethal weapon. Would you be happy if a bus driver, pilot or train driver had a pint before he/she undertook their job?

David, Kilmacolm: I wonder how much of this new law is more to do with Scotland's 'relationship' with alcohol, rather than just 'Drinking & Driving'?

Police are appealing for information following concerns for a woman seen in a distressed state on the A9.

She was spotted south of Kingussie near Ruthven Barracks at about 16:40 on Thursday.

The woman was described as having short blonde hair and may have been travelling in a white 4x4 type vehicle.

Police said they were keen to hear from anyone who may have been in the area at the time and saw the woman.

Tonight in the Premiership

Ross County play Dundee United tonight in their latest Scottish Premiership fixture.

Ross County defender Ben Frempah has been ruled out for four months after breaking his ankle.

A thigh strain also keeps Filip Kiss out, while Rocco Quinn and Darren Barr are long-term absentees.

Dundee United defender Jaroslaw Fojut is back after missing last weekend's win over Motherwell through sickness.

Midfielder John Rankin is also fit again, while forward Nadir Ciftci is free from suspension along with centre-half Calum Morris.

Tune into BBC Radio Scotland 810MW for coverage from 18:10 (Kick off at 19:45) and follow live text commentary on the BBC Sport website.

Boy killed in crash named

An eight-year-old boy who died after being hit by a van in Aberdeenshire has been named locally as Iain Sturrock.

Police said the accident, involving a white Citroen Berlingo, happened on Seafield Street, Portsoy, shortly before 17:00 on Thursday.

The child's family have been informed. An investigation has begun and the road was closed as a result.

Officers are asking anyone who witnessed the accident to contact them on the non-emergency number 101.

A control room at a nuclear power plant has been dismantled and transferred to a museum.

The panels from Dounreay will become a permanent exhibition at Caithness Horizons in nearby Thurso.

The control room was used for the Dounreay Materials Testing Reactor (DMTR), which in 1958 became Scotland's first operational nuclear reactor.

The DMTR, which was housed in a steel pressure vessel nicknamed the Upturned Dustbin, was closed in 1969.

Other materials and tools from Dounreay have been recycled or reused. The site is being decommissioned and demolished.

Soldier burial row appeal dropped

A three-year family legal battle over the final resting place of a Black Watch soldier has ended after his mother dropped her appeal.

Linda McComiskie wanted to bury her son Pte Mark Connolly in the family lair in East Wemyss in Fife following his death in 2011.

However, after a court case, a sheriff ruled that his wife Stacey should be allowed to bury him in Forfar.

Mrs McComiskie lodged an appeal but has now dropped her challenge.

What's Mandarin for Nessie?

People in China are being invited to come up with memorable Mandarin names for leading Scottish attractions such as the Loch Ness Monster.

VisitBritain has launched an online campaign asking people to suggest new names for sites such as the Royal Mile and Loch Lomond.

A total of 23 Scottish attractions and foods are being put forward, including haggis and Arbroath smokies.

Tourist bosses hope it will encourage more Chinese tourists to visit.

University site sold to Malmaison

Aberdeen's Robert Gordon University (RGU) has sold part of its city centre Schoolhill premises to the Malmaison Hotel du Vin group.

The student union and Clark building premises have changed hands.

RGU said the sale was to allow it to continue with the development of its Garthdee campus.

The deal follows the sale of other RGU premisis to the Sandman Group earlier this year.

Friends of a young farmer who died in a crash have been told they can wear boiler suits and boots to his funeral.

Copyright: Police Scotland

William Sangster, 19, from Auchnagatt, Aberdeenshire, was a passenger in a car which crashed near Mintlaw last weekend.

His funeral will be held at Crimond Parish Church on Tuesday at 11:00.

The newspaper death notice for the teenager - known as Wull - adds: "For Wull's friends if they wish to wear boiler suits and boots they can."

Safety charity backs new limit

UK road safety charity, the Institute of Advanced Motorists (IAM), has backed lowering the drink-drive limit in Scotland.

Spokesman Tim Shallcross said it sent a simple message: "If you're going to drive, don't drink".

The limit in the rest of the UK remains the joint-highest in Europe.

Watch here to see Mr Shalcross tell the BBC why he supports the Scottish government initiative.

10 ways to beat the bloat

The Christmas party season is under way and over-indulgence in food and drink is hard to avoid.

But never fear! BBC Sport's Louise Andrew brings you 10 ways to shake off those festive excesses by sprinkling a little physical activity into your social diary.

Seven months after trams finally started running on the streets of Edinburgh, councillors are set to consider whether the controversial line should be extended.

The council is to look at extending the line from the city centre to Leith - part of the original design scrapped when the project ran into trouble.

Currently the line stops at York Place in the city centre.

Now councillors are being asked to commission a £400,000 report, examining the implications of extending the line.

A car which a missing 62-year-old man had access to has been found.

A search was launched after Martin Thomson disappeared from the Huntly area at about 19:00 on Wednesday.

He had access to a black Mitsubishi Shogun, registration SW64 GGO, which was discovered in the Gardenstown area.

Copyright: Police Scotland

Police Scotland, who said they were becoming "increasingly concerned",said searches were now focusing around that area.

Mr Thomson is described as 5ft 2in tall, with balding grey/strawberry blond hair. He was believed to be wearing industrial-type clothes.

Scottish ministers are planning to outlaw the killing of wild salmon except under licence, to ensure numbers don't get too low.

The government, which hopes to have the restriction in place for the 2016 fishing season, announced the proposal in the wake of a review which warned immediate action was needed to conserve the protected fish.

The measure has been backed by the Scottish Anglers National Association.

Two teenagers have died and another has been injured after the car they were travelling in crashed in Port Glasgow.

Police said the Seat Ibiza crashed on Old Greenock Road, between Finlaystone Estate and Gleddoch House, at about 15:45 on Thursday.

Two men, aged 18 and 19, who were in the front of the car, died.

An 18-year-old man in the back seat was treated at Inverclyde Royal Hospital and later released. No other car was involved. Police have appealed for witnesses.

Giancarlo Rinaldi

South Scotland reporter, BBC Scotland news website

Plans have been unveiled to expand cycling offered in the Scottish Borders with a mountain bike centre near Kelso.

Cycling club Kelso Wheelers has agreed a lease with Roxburgh Estates to develop an area of Angraflats Forest.

The club initially wants to create 1,000 metres of trails in the plantation, along with signage.

A planning application for the £60,000 scheme has been submitted to Scottish Borders Council.

Man held over Falkirk murder

Police have detained a man in connection with the murder of a woman in Falkirk.

Officers were called to a house in the town's Springfield Drive at about 00:30 where the woman's body was found in a bedroom.

Inquiries are ongoing to establish her identity and the full circumstances surrounding the incident.

Ch Insp Mandy Paterson said: "Detectives and forensic officers are carrying out a thorough investigation at the scene.

"For this particularly quiet area within the community, this will be an unsettling time. However, I can confirm that we currently have a man in police custody and we are not looking for anyone else in connection with our inquiry. "

BBC Scotland Travel

Latest

Snow falling over the M77 at J4-5 Crookfur Rd/Maidenhill. The first recently on main roads at these levels but not causing major problems.

The manager at a coal yard where a female worker died in an industrial accident has described her as a "popular and respected colleague".

Margaret Corcoran, who was a supervisor at Fergusson Group, was hit by a loader at the depot on Holytown Road, Bellshill, on Tuesday.

Police said her death was not being treated as suspicious.

Manager John Macauley said: "Our thoughts are with Margaret's family at this very difficult time.

"I have personally known Margaret for 10 years, she was a popular and respected colleague and we are all devastated by this tragic accident.

"We continue to co-operate fully with the Police and the Health & Safety Executive during their investigation into the circumstances surrounding the accident."

Scotland...the home of dolph

A solitary dolphin loved by fishermen in France but suspected of an attack on swimmers in Ireland has turned up in Scottish waters.

The male bottlenose dolphin was named Clet by locals from Cap Sizun in Brittany where it followed fishing boats between 2008 and 2010.

He has since been seen off Cornwall and in September was believed to have been aggressive towards swimmers in Galway.

Earlier this week Clet was spotted in the sea off Mull.

Drink-drive limit - Your views

Text 80295

Kerry, Selkirk: This issue highlights the Scottish obsession with alcohol. Scottish psyche is u can't have fun without alcohol, that needs to change and this legislation challenges this.

Stephen: I can't believe people are against this change, some MSPs wanted it even lower, it brings us the same as other countries in Europe. What if it's you or your family hit by someone who has had a drink. I'm sure they said the same about seat belts when they came in.

Kirsty, East Kilbride: I'd be interested to know how many accidents/deaths are caused by someone having been drinking the night before. I never drink and drive but I do need to drive children to swimming, rugby, church etc. on Saturday and Sunday mornings.

Woman dies in industrial accident

A 66-year-old woman has died in an industrial accident at a coal yard in North Lanarkshire.

BBC Scotland understands that Margaret Corcoran was crushed by an industrial loader at the Fergusson Group depot on Holytown Road, Bellshill, on Tuesday afternoon.

Police said the death was not being treated as suspicious.

A joint investigation into the circumstances of the accident is being conducted by Police Scotland and the Health and Safety Executive.

The former Scottish National Museum of Costume will open its doors to the public this weekend.

The group behind plans to redevelop Shambellie House, near New Abbey in Dumfries and Galloway, want to build support for the project.

They have just six months to prove their case for community ownership to the Scottish government.

Positive leads on vodka raid

Police say they have positive lines of inquiry on the theft of a trailer load of vodka worth £250,000 one year ago.

The thieves struck at a Dumfries yard on 2 December 2013, making off with 2,400 cases of alcohol - mainly Glen's vodka.

Police Scotland described the raid as well organised.

The gang drove a lorry into the Currie European yard on Irongray Road, hitched up a trailer containing the spirits and drove off again, unchallenged.

As well as vodka, the haul also included some cases of whisky, gin and brandy.

Early agreement has been reached on North Sea fishing quotas for next year, with an increase in key stocks for Scottish fishermen.

Talks between the EU and Norway agreed the total catches of cod, haddock and plaice will be increased.

Catches of saithe, whiting and herring will be decreased in line with long-term management plans.

Scottish fisheries minister Richard Lochhead welcomed the outcome of the negotiations.

The UK government says it has no plans to reduce the drink-drive limit in England and Wales.

From today, the legal alcohol limit in Scotland has been reduced from 80mg to 50mg in every 100ml of blood.

But UK Road Safety Minister Robert Goodwill said: "Britain already has tough penalties to tackle drink driving and the government believes increased enforcement is a more effective deterrent than a change in the law.

"We are removing the automatic right for drivers who fail a breathalyser test to demand a blood and urine test.

"High risk offenders are now also required to prove they are no longer alcohol-dependent before being allowed to drive."

Train fares to rise by 2.2%

Fares on train services between Scotland and England are to increase by an average of 2.2% from January.

The UK government has capped the increase for regulated fares, which include season tickets, at the rate of inflation.

Earlier this year, it was announced that Scotrail's peak fares would go up by 2.5% while off peak fares would not increase.

Ally McCoist is clinging to his job as Rangers manager despite losing the support of a section of the club's board, with brothers Sandy and James Easdale leading calls for his removal at a cost of nearly £1.5m.

Midfielder Charlie Telfer says winning the Scottish Professional Football League Young Player of the Month Award for November proves he was right to leave Rangers and join Dundee United in the summer.

Scottish Football Association chief executive Stewart Regan has admitted the Scottish game is not "in the best of places in terms of customer experience".

It's another day of Scottish football gossip and you can read our full review here.

The Scottish Beaver Trial, the first formal reintroduction of a mammal ever to take place in the UK, has published its final report.

The five-year-trial, at Knapdale forest, Argyll, is a partnership led by the Scottish Wildlife Trust and the Royal Zoological Society of Scotland.

The first Norwegian beavers were released in Knapdale in 2009 and monitoring ended in May.

This report will help ministers decide on the future of beavers in Scotland.

The Herald reports that prosecutors have dropped a decades-old deal not to pursue drink-drivers who are just over the limit.

The Scotsman has a warning from the independent Institute for Fiscal Studies that Britain is heading for spending cuts "on a colossal scale" after next year's general election and the UK is "considerably less than halfway through" the government's austerity programme.

The Daily Record writes that a rising young actor took his life after the thug who tortured him in a horrific 14-hour ordeal was released from prison.

Matheson: 'It's about safety'

Justice Secretary Michael Matheson has said the change to the drink-drive limit is all about safety.

Speaking on BBC Radio Scotland's Good Morning Scotland programme, he said: "All the evidence shows that once you get past that 10mg level, the impact it has on you driving becomes significant to the point that it deteriorates, and your risk of an accident increases very dramatically.

"That's why it was recommended that it should go down to the 50mg that we've now got in Scotland."

Mr Matheson added: "It's not about trying to interfere in people's private life. It's about trying to make our roads safer and that people are aware of this change, and that you think about your own conduct."

What do you think? Emails us here, text 80295 or tweet using #ScotlandLive

On today's programme:

With the reduction in the current drink-drive limit in Scotland from today, what effect will the change have on you?

And do do you think it will ultimately make our roads safer?

Text 80295, email newsonlinescotland@bbc.co.uk, or tweet using #ScotlandLive.

Overhaul at Edinburgh Council

Jamie McIvor

BBC Scotland local government correspondent

The City of Edinburgh Council is expected to announce plans for major changes to the way it is run.

Copyright: Simon johnston

It has been examining whether it needs to employ hundreds of middle managers.

The plans will be made public later although the council is stressing it has a policy of no compulsory redundancies.

A report by the public spending watchdog has criticised the local authority for not doing enough workforce planning.

BBC Scotland Weather

Latest

A cold start to the morning with widespread frost and a risk of ice on untreated surfaces. There is a Met Office Yellow 'Be aware' warning in place for the northern half of the country including Skye, although not the Western and Northern Isles.

A bright day with sunny spells along with blustery showers. The showers most frequent across western and northern Scotland. Possibly thundery over the far north. They will fall as snow over high ground. Fewer showers in the south and east with good spells of sunshine. Northwesterly winds will make it feel colder over the mainland but occasionally strong along the west coast and the far north. Highs of 5C or 6C for most.

Boy charged over church fire

A 14-year-old boy has been charged in connection with a church fire in Edinburgh.

St Paul's RC church in Muirhouse Avenue was targeted on Monday.

The boy will now be reported to the children's reporter.

Police say inquiries are ongoing and others are believed to have been involved in the incident.

Tonev waits on racism verdict

Celtic winger Aleksandar Tonev must wait to learn if his appeal against a seven-match suspension on a racism charge will be successful.

Copyright: SNS Group Alan Harvey

The 24-year-old Bulgarian was found guilty of abusing Aberdeen's Shay Logan by a Scottish FA judiciary panel.

An appellate tribunal gathered at Hampden on Thursday evening to hear submissions on the player's behalf.

Following the adjournment of the meeting, a statement promised a ruling "within the next two weeks".

BBC Scotland Travel

Latest

All lanes are now open on the Forth Road Bridge following an accident, but slow traffic from about J3 of the M90 Halbeath. Delays of about 30 minutes getting to and across the bridge. A720 Edinburgh city bypass - accident westbound at the Gilmerton on-slip. Livingston looking busy on the eastbound M8.

Glasgow-bound M74 extension - busy and moving slowly around the Polmadie junction.

Aberdeen - Westburn-Ashgrove Road West is closed between Castleton Drive and Forresterhill Road. There has been an accident and police are directing traffic.

Police Scotland have launched a major investigation after the body of a woman was found at a house in Falkirk.

Officers were called to Springfield Drive just after midnight.

The death is being treated as suspicious.

Drink-drive limit lowered

A new law has come into force which makes the legal drink-drive limit in Scotland lower than elsewhere in the UK.

The change reduces the legal alcohol limit from 80mg to 50mg in every 100ml of blood.

Campaigners believe the new limit will cut the number of deaths and serious injuries on Scottish roads.

The limit elsewhere in the UK will remain at 80mg - the joint highest in Europe.

Paul McLaren

BBC Scotland News

Good morning and welcome to another instalment of Scotland Live where we will bring you all the news, sport, travel and weather from now until 18:00.