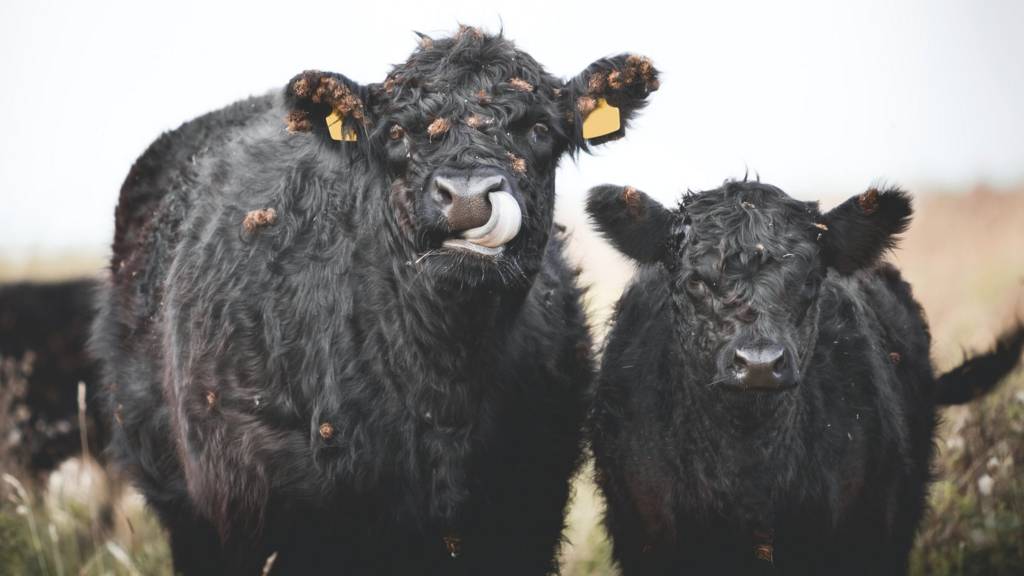 Summary
Updates for Thursday 26 March
More news, sport, travel and weather from 09:00 on Thursday 26 March
Giancarlo Rinaldi

South Scotland reporter, BBC Scotland news website

Get involved: Borderlands report

Email: dumfries@bbc.co.uk

June Hornby emails: No we have not had a fair deal. We are forgotten. Cottage hospitals have been closed and beds reduced in the BGH . We have very little transport and there is no existing transport from where I live to get to Coldstream where my doctor and dentist are.

The roads are so bad you have to avoid large holes and the yellow marks that the council put on the road in the village where the road needs repair have worn off before the road has been repaired it is taking that long. When the Commonwealth games finished the furniture and other things in the athletes accommodation were given to the needy in Glasgow what about the needy in the Borders where there are few jobs and low pay?

BBC Scotland Weather

Latest

Any remaining showers will die away this evening, leaving a largely dry night across the south with clear spells.

It'll be breezy at first, especially around the coasts but overnight, winds will ease, allowing a frost to develop.

Temperatures will dip to around freezing, with a risk of ice on untreated surfaces.

Top stories coming up on the radio bulletins for Dumfries and Galloway and the Scottish Borders.

Doorstep crime campaign under way

Make sure you tune in at 16:30 to hear those stories and more.

The A751 south of Inch Parks Farm will reopen tomorrow evening two days ahead of schedule.

Copyright: Billy McCrorie

Scotland TranServ, on behalf of Transport Scotland has been carrying out the £1m maintenance scheme, which began on 9 March.

tweets: Spring has not yet sprung. Our gritters are heading out later today at 6pm to presalt all routes & will check again first thing #sbctravel

Get involved: Borderlands report

Email: selkirk.news@bbc.co.uk

Wilson Flood emails: MPs and MSPs do not seem to realise that the borderlands is composed of two very distinct areas, Dumfries and Galloway and Scottish Borders, and that distances between them are vast. What helps one may not help the other.

Sixth year pupils from Falkirk High School have paid a visit to the site of the new Borders Railway, the longest domestic railway to be built in Britain in over 100 years, to learn more about the engineering feats behind the project.

Copyright: Borders Railway

The visit was part of a project being carried out by the pupils to design an optimal loop length for the Highland Main Line as part of the Engineering Education Scheme (EDT).

No 'fair deal' for south of Scotland: Do you agree?

Tweet @BBCSouthScot

A Borders butcher has created an "eggsperimental" delicacy to mark Easter.

On sale at Foston's Fine Meats in Duns are scotch eggs - with a chocolate twist.

For butcher Greg Foston has replaced the traditional hens' eggs with Cadbury's Creme Eggs.

Doorstep crime

@NithsdalePolice

@NithsdalePolicetweets: Suspected rogue trader traced in Dumfries by CPU officers. Offences detected and advice given. #beattdoorstepcrime

Education inspectors have praised standards at a Stewartry primary school.

In their report on Kirkgunzeon, they say pupils are enthusiastic, motivated and respectful, and teaching staff committed to meeting the children's learning needs.

The headteacher's leadership was also highlighted as a key strength.

The school has been given three recommendations for further improvement which include continuing to refine lessons in line with the Curriculum for Excellence.

Get involved: A 'fair deal' for southern Scotland?

Email: dumfries@bbc.co.uk

Dr John Moore emails: The whole of Scotland gets a poor deal from Westminster in terms of the capital budget for significant infrastructure projects in contrast to the rest of the UK

We need comprehensive upgrading of the electrical grid and the establishment of multiple interconnectors, an even playing field for grid connection, a new Forth crossing, a dual carriageway from Perth to Wick, an Aberdeen bypass, a motorway from Lockerbie to Stranraer, a motorway from Abington to Edinburgh via Biggar, an extension of the M77 from Kilmarnock to Stranraer, a motorway from Aberdeen to Inverness, universal high speed broadband and a bridge to replace the Corran ferry, and a comprehensive upgrading of existing rail infrastructure and a programme of rail re-establishment and interconnectivity for starters.

In contrast the south east of the UK obtains the lions' share of capital infrastructure investment, with many projects deemed 'national', so that Scots taxpayers make financial contribution.

A second round of public exhibitions will be held over the next two days on plans to develop a major wind farm near Dalry.

Renewable energy firm Element Power wants to construct a 16-turbine development at Windy Rig.

They say the proposals take into account the views of the public from the first round of consultation held last year as well as environmental studies.

The designs will be on display today at Sanquhar Town Hall - and tomorrow at Dalry.

On Saturday, locals in Carsphairn will be able to view the plans at the village hall.

The first of two drop in sessions on proposals to regenerate Sir Walter Scott's Courthouse in Selkirk takes place today.

Copyright: Liz and Jim Denham

Residents, community groups and businesses are invited along to the hub at the Cross Keys this afternoon between 2pm and 5pm - then between 6pm and 8pm this evening.

Information is on offer - along with the chance for Souters to have their say on the plans.

Borderlands report: Get in touch

Email: dumfries@bbc.co.uk

Paul Fitz-George, of Dumfries, emails: Holyrood and The SNP have starved this area for years to serve the demands of their voters in The Highlands and mid-Scottish swathes.

Despite what the SNP says, houses do not sell here and jobs are very limited despite it being their, not the British Parliament's job for years. They just don't care hence most of us who live in The Borders work in England!!

Police are investigating a break-in to a house in the village of Bankend near to Dumfries sometime between 16:00 on Tuesday and 09:30 on Wednesday.

A grandfather clock, a banjo and a violin have been stolen in the raid.

Police said values were unknown at this stage but that a vehicle would have been involved in the crime and have appealed for anyone who saw anything suspicious to contact them.

More people in Peebles are against a new bridge than support it, according to the latest survey.

Scottish Borders Council carried out an extensive transport consultation exercise to gauge opinion.

A cable manufacturer based in the Borders has won a multi-million pound contract with BT Openreach.

Emtelle Group, which has plants in Hawick and Jedburgh, makes plastic piping which encases underground fibre cables.

Copyright: Malcolm Cochrane

After working with BT for more than 30 years, it has secured a four-year contract extension.

BBC Scotland Weather

Latest

The weather will continue to improve this afternoon, turning drier and more cheery with bright spells.

However, it's a breezy afternoon with a strong north westerly around the coast and a cool feel.

Also, there could be a few stragglers on the shower front until mid-afternoon. Highs of 8C but largely dry from around 3pm onwards.

Don't miss our local radio news bulletins at 12:30 for the Scottish Borders and Dumfries and Galloway.

More to come at 16:30 and 17:30 today.

The back page of today's Galloway News hails Dalbeattie Star's victory over Edinburgh City.

Your views - Borderlands report

Scotland's border regions have not had a "fair deal" from either Holyrood or Westminster, according to a committee of MPs.

Members of the UK Parliament's Scottish Affairs Committee urged the administrations to work together to tackle the problems facing the area.

Their report highlighted "major structural challenges facing residents in the south of Scotland".

It also called for the new Borders Railway to be extended to Carlisle.

The back page of today's Southern Reporter previews a crunch rugby clash between Hawick and Gala.

Copyright: Southern Reporter

Final curtain

@BorderTelegraph

The Galloway News is out today and leads on a story about police targeting cannabis use in the region's schools.

Senior students at the nine secondary schools in the Borders will soon have a place at meetings of Scottish Borders Council's education executive.

Councillors have backed moves which will see two representatives, from fourth year upwards, attending meetings.

A police campaign is under way aimed at stamping out doorstep crime and bogus callers.

Operation Monarda - which is being run by Police Scotland across the country - aims to drive home the message "If in doubt, keep them out".

Young adults in Scotland are the population group most likely to experience poverty, a report has said.

Research by the Joseph Rowntree Foundation (JRF) found that one in four of those under the age of 30 is at risk of financial hardship.

Flooding and blocked drains have closed a school in Dumfries and Galloway.

Pupils at Nethermill Primary have been sent home with the school expected to reopen tomorrow.

It's Thursday and that means the Southern Reporter is out today. It leads on the latest on the possible outsourcing of IT jobs at Scottish Borders Council.

Copyright: Southern Reporter

Traffic Scotland live cameras show a sprinkling of roadside snow on the A68 at Carter Bar and A74(M) at Beattock.

Copyright: Traffic Scotland

BBC Scotland Weather

Latest

A cold and wet morning as a band of rain, sleet and snow moves west to east across our region.

Sleet or wet snow is likely to fairly low levels although not accumulating.

However above 200m expect a couple of centimetres and above 350m 5 to 10 cm is possible.

A Met office Yellow 'be aware' warning for snow is in force, expect difficult conditions if you're travelling this morning, especially on higher parts of roads like the M74 and other high routes through our region.

BBC Scotland Travel

Latest

In Dumfries and Galloway, there are road works on the A716 in both directions around the B7065 junction.

Also slushy on higher parts of the M74.

Giancarlo Rinaldi

South Scotland reporter, BBC Scotland news website

Good morning and here is hoping that the Met Office warning for sleet and snow has not hit your part of southern Scotland too hard.

We're here with all the news, sport, travel and weather for Dumfries and Galloway and the Borders until 5pm.