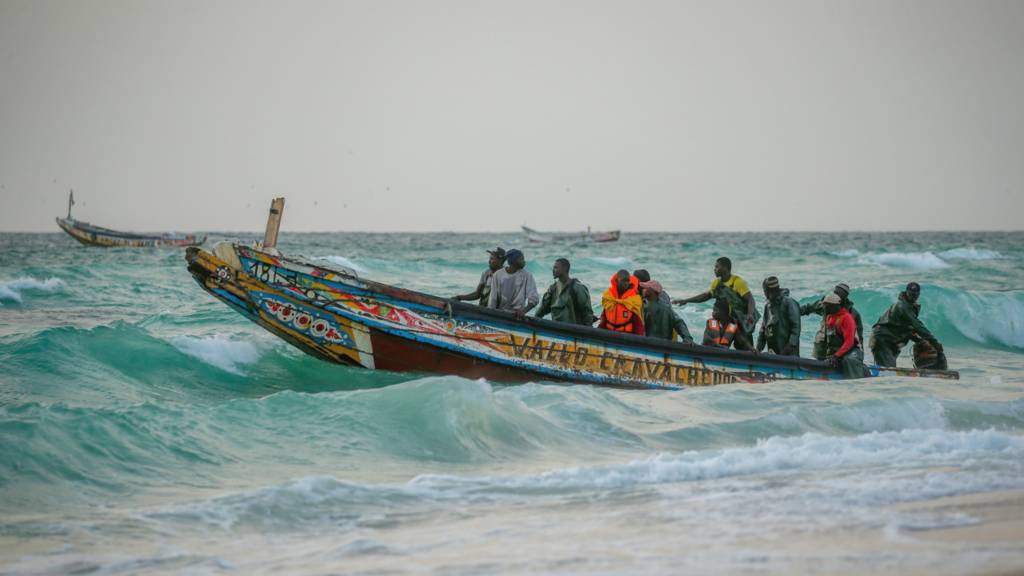 Live
Africa Live: Drones 'hunt down truckers evading tax' in Zambia
This page with the latest news from Africa is now automated. Find it at bbc.com/africalive
Two women share their stories of surviving and then recovering from acid attacks in Uganda.

Scroll down for Monday's stories

We'll be back on Tuesday

BBC Africa Live

Lucy Fleming and Dickens Olewe

That's all from BBC Africa Live for today, we will now have an automated service until Tuesday morning.

Or you can keep up-to-date with what's happening across the continent by listening to the Africa Today podcast.

A reminder of today's wise words:

Quote Message: Only a woman knows who the father of her child is." from Sent by Otim Hurron in Lira, Uganda and Ben de Souza in Zomba, Malawi

We leave you with this picture from Instagram of NBA star Luol Deng (R) training young players at Manute Bol basketball court in South Sudan's capital, Juba.

Campaigning female candidate attacked in Liberia

Jonathan Paye-Layleh

BBC Africa, Monrovia

In Liberia, a 28-year-old female opposition politician and more than a dozen of her supporters are nursing injuries after they were attacked in the capital, Monrovia, over the weekend.

Telia Urey, who is campaigning in a house of representatives by-election, was pelted with stones and her vehicle completely destroyed.

She is the daughter of Benoni Urey, a leading mobile phone company shareholder who was a presidential candidate in the 2017 polls won by George Weah.

Ms Urey is running against a candidate from President Weah's party for a seat in a Monrovia electoral district.

At the start of the electoral process in June, the president decried her candidacy openly calling on his supporters to "flog that little girl" because "there is no way the Urey's can win [elections]" in the Monrovia area.

But in a statement issued after the attack on the candidate, President Weah mandated the justice minister and the police "to carry out a thorough and expeditious investigation and bring the perpetrators [of the violence] to justice, irrespective of who is involved."

Tanzania to sell crocodiles

Wycliffe Muia

BBC Monitoring

Tanzania will sell 10% of its crocodile population as a way of dealing with increasing human-wildlife conflict, the Citizen newspaper reports quoting the country's tourism minister.

"There are many cases of people being attacked by the crocodiles and hippos in several areas besides destruction of crops and other properties, but we have come up with a plan, which we believe will reduce such incidents," said Hamisi Kigwangwala.

"We have decided to sell 10% of all the crocodiles in the country," he added.

He said that the government will announce the plan to sell the animals this week.

The minister also said special permits will be used to allow people to hunt and skin the animals before they are sold in local and international markets.

South Africa is second-highest producer of sulphur dioxide

Pumza Fihlani

BBC News, Johannesburg

Image caption: This photo taken on September 28, 2016 in front of the Mooifontein Colliery coal supplier in Mpumalanga province

A new study has found that a town in South Africa's Mpumalanga province has one of the highest sulphur dioxide emission rates in the world, second only to nickel smelters in Norilsk town in Russia.

Greenpeace commissioned the study using Nasa satellites to track sulphur dioxide emissions around the world.

Mpumalanga province is home to 12 coal power stations - with the highest concentration in the town of Kriel.

South Africa's government has declared the town a "priority area" because of the environmental risk from air pollution there.

The country's electricity is mainly produced from coal and environmentalists have raised concerns about sulphur dioxide gas produced by power stations, and the health risks to communities living near them.

A previous study by Greenpeace found that Mpumalanga province also has one of the world's highest rates of nitrogen dioxide - which has been linked to breathing problems.

The South African government is already being sued over its alleged failure to act on air pollution.

The country's main power generator - Eskom - has acknowledged that more than 300 people die prematurely each year, due to air pollution.

Environmental groups say the real figure is far higher.

Botswana University to offer Brexit course

A course about Brexit, the UK's plan to leave the European Union, is to be offered as an option by the University of Botswana's history department.

The course, called Modern Britain, will "study the crisis" as it happens, a notice shared on Twitter said.

Students will, however, not sit for an exam.

Bruce Bennett from the university confirmed to the BBC that the course will be offered.

"[It] is intended to link the present crisis, which is of interest to many people, to the historical background," he said.

He said that as an elective course students from other departments would be able to take it:

"There has been interest from students from across the university, including of course political science but not limited to them."

He added that other major events in British history would also be covered:

Quote Message: This semester the British history course will focus on the Brexit crisis, as it happens, in combination with relevant British history. This historical background includes both relatively recent events such as the Northern Irish Troubles and the Good Friday agreement, and the deeper background."

Israeli died 'after getting lost in world's hottest place'

Desta Gebremedhin

BBC Tigrinya

Copyright: Aya Naamneh/Facebook

Image caption: Her friend says Aya Naamneh was a favourite with everyone in their tour group

An Israeli engineering student who died in Ethiopia over the weekend had lost her way to the tour group's vehicle, her friend has told the BBC.

Aya Naamneh, 22, was among six Israeli students and their two Ethiopian friends who had travelled to the Danakil Depression, in Ethiopia's north-eastern Afar region, to tour around one of the hottest places on the planet.

Tsidena Abadi, one of the Ethiopians in the group, says on completion of the students' one-month engineering course on Wednesday they had set off for Afar to take in the sights such as Ert Ale, an active volcano with a bubbling lava lake at its summit, and the colourful, sulphuric hot spring and geyser fields of Dallol.

On Saturday, the friends had reached Dallol and trekked up a hill for a better view, Ms Tsidena said.

"Exhausted from the extreme heat and smell of sulphur" some opted to return to the car rather than venture further, she said.

Ms Naamneh was first to leave in search of the vehicle, but when her body was found later it showed she had gone in the wrong direction, said Ms Tsidena, who also had become disorientated.

"I was lost as well until I find another friend and followed her to the car. The place is all the same that you can't identify your direction," she said.

"The hot vapours from the ground and the extreme heat made me sick and I honestly thought I am going to die."

A search was launched for Ms Naamneh but her body was not found until Sunday.

"Aya was everyone's favourite and very humble," Ms Tsidena said.

Drones 'hunt down truckers evading tax' in Zambia

Kennedy Gondwe

BBC News, Lusaka

Copyright: Topsy Sikalinda/ZRA

Image caption: One of the drones, held here by ZRA's Topsy Sikalinda, which patrol smuggler routes

The tax authorities in Zambia have started using drone surveillance to track down lorries smuggling in goods to avoid customs duty.

Seven trucks were impounded by the Zambia Revenue Authority (ZRA) in the north of the country over the weekend after drones spotted them hidden in the bush off the main road.

"The drones go out on patrol on risky routes or complicated routes where our ground patrols or checkpoints have failed," ZRA corporate communications manager Topsy Sikalinda told the BBC.

"On this particular operation, the drones went out on the Kapiri-Serenje route. They noticed that main road was empty and they picked up some activity about 14km [about nine miles] in the bush."

Copyright: Topsy Sikalinda/ZRA

Image caption: One of the drones in action in Zambia

Vehicles travelling south along the road could be coming from neighbouring Democratic Republic of Congo, Malawi or Tanzania.

Mr Sikalinda explained that drivers often offload goods in the bush and then put them on smaller vehicles that are not likely to be suspected.

"We take it to be local trade hence they escape the tax net," he said

ZRA hopes to raise more revenue through the use of such technology, the tax official added.

Legacy of Kenya's 'King of Kikuyu music' questioned

Peter Mwai

BBC Africa, Nairobi

Image caption: President Kenyatta said John De'Mathew promoted African cultural heritage through his music

Fans have been paying tribute to Kenyan musician, John Ng'ang'a, known by his stage name John De'Mathew, who has died in a car crash - but not everyone has been praising the Benga singer.

Dubbed "the King of Kikuyu music" - he was one of the few musicians to be famous countrywide despite only singing in his Kikuyu language.

President Uhuru Kenyatta said on Twitter that he played a big role in promoting "African cultural heritage through his music":

His songs focused on love, politics and societal ills such as alcoholism – often using proverbs, metaphors and references to Kikuyu mythology.

While some have praised him as a "modern prophet", one of his political songs was controversial and has divided opinion about his legacy.

Wituite Hiti, which means "You Have Made Yourself a Hyena", was released ahead of the 2013 election.

The National Cohesion and Integration Commission (NCIC), set up to ease ethnic tensions after the violence that followed the 2007 election, said the lyrics bordered on hate speech.

It was thought he was referring to politician Raila Odinga, the main rival to Mr Kenyatta, a Kikuyu, who went on to win the presidential vote.

De'Mathew was charged in court over the song, but acquitted the following year.

Defending himself, he said the translations were taken out of context and had missed the message of the song.

Mr Odinga, who also lost the 2017 presidential vote, has tweeted his condolences to De'Mathew's family, saying the singer was a great educator "on culture and current affairs":

But some of Mr Odinga's supporters have expressed surprise that the former prime minister has praised a musician accused of using derogatory language against him.

In his last days, De'Mathew championed the formation of a savings and investment society for struggling musicians.

He hailed from Murang'a County in central Kenya, and released his first song Jenifer in 1986.

But his breakthrough came the following year with Peris Nduku, meaning "My Dear Nduku", a tribute to a fictitious girlfriend who the song says died in a road accident.

Nineteen die in Uganda after fuel tanker explosion

Police in Uganda say at least 19 people were killed in the west of the country on Sunday when a fuel tanker exploded after the driver lost control of the vehicle and it rammed into four cars.

The accident happened at a small trading centre in Kasoe town near a major highway between the capital, Kampala, and Kasese town near the border with the Democratic Republic of Congo.

A fire that followed the blast burnt down at least 25 shops nearby.

Police spokesperson Fred Enanga said the victims' bodies will be transported more than 300km (186 miles) to the national referral hospital in Kampala for identification.

Nine bodies were retrieved from the crash site on Monday morning and another body was found trapped under the truck, police said in a statement.

Some of the bodies were burnt beyond recognition.

The Daily Monitor newspaper tweeted pictures of the scene after the blast occurred:

Ebola case detected in militia area in DR Congo

Mary Harper

Africa editor, BBC World Service

The authorities in the Democratic Republic of Congo have confirmed a new case of Ebola far from the area where previous cases have occurred.

The health ministry said the new case was reported in the village of Pinga in the eastern region of Walikale, which is almost entirely controlled by militia groups.

The area is difficult to access because of thick forest and poor roads.

A third case of the disease has also been confirmed in South Kivu region, 100km (62 miles) from the epicentre of the current Congolese outbreak, which has killed nearly 2,000 people.

Read more: Ebola outbreak in five graphics

Ex-President Bashir's 'received millions from Saudis'

Image caption: The former president is being detained in a cage within the courtroom

Sudan's ousted President Omar al-Bashir admitted to receiving millions of dollars from Saudi Arabia, an investigator has told a court in the capital, Khartoum.

The former leader is facing corruption charges related to the illegal possession of foreign currency.

The military authorities say cash was found at his home after he was deposed by the military in April.

"The accused told us that the money was part of a sum of $25m (£20m) sent to him by Prince Mohammed bin Salman to be used outside of the state budget," investigator Ahmed Ali is quoted by the AFP news agency as saying.

Mr Ali said that according to Mr Bashir there had been two earlier payments of $35m and $30m from Saudi Arabia, AFP reports.

Zimbabwe opposition challenges Bulawayo rally ban

The main opposition party in Zimbabwe has gone to court to challenge a ban on rally in the southern city of Bulawayo called to protest against worsening economic conditions in the country.

The Movement for Democratic Change (MDC) says that the ban on the rally, which police say would "agitate citizens", was unconstitutional.

A local news site has shared a copy of MDC's notice of appeal:

Meanwhile, Zimbabwe's Ministry of Information has shared pictures showing "normal operations" in Bulawayo:

Mohamed Fajah Barrie

BBC Sport, Sierra Leone

Burundi denied entry into Sadc

Samba Cyuzuzo

BBC Great Lakes

Image caption: The heads of state meeting in Tanzania said Burundi needed to make some changes

Burundi has not fulfilled the requirements to join the Southern African Development Community (Sadc).

The country applied to join the regional body in 2017, but its request was put on hold pending an investigation.

A Sadc team was sent to Burundi in May - and based on its findings at the head of states summit this weekend it was decided that the country needed to satisfy some further issues before it could be admitted.

Tanzanian President John Magufuli, who hosted the summit, did not specify what these requirements were.

Since 2003, Sadc has specified that countries wishing to join the body should respect principles of democracy, human rights, good governance and the rule of law.

In June, a UN human rights commission report accused the Burundian government of repressing the opposition and of "serious human rights violations".

Burundi's representatives at the UN called the report "a document of lies".

Bashir in court for corruption trial

Sudan's ousted President Omar al-Bashir has arrived in court in the capital, Khartoum, for his trial on corruption charges.

There's heavy security around the courthouse.

After he was ousted in April, millions of dollars in cash were allegedly seized from his house.

Mr Bashir's trial opened last month, but had to be postponed following the death of his mother.

Zimbabwe police ban economy protest in Bulawayo

Image caption: Police also banned a protest in Harare on Friday - though some demonstrators tried to assemble

Police in Zimbabwe have banned a planned opposition demonstration in the southern city of Bulawayo to protest against the country's worsening economic crisis.

In a notice banning the demonstration, the police said it would "agitate citizens":

Quote Message: Ordinary citizens in the country are experiencing hardships so any call for the demonstrations might be taken advantage of by the already agitated citizens and violence may erupt."

The main opposition party Movement for Democratic Change (MDC) has accused President Emmerson Mnangagwa's government of repression and the mismanagement of the economy.

On Friday, police violently dispersed anti-government protesters in the capital, Harare, after banning a similar planned MDC march.

Zimbabwe is reeling from high inflation and shortages of basic supplies such as fuel, power and water.

Inflation is currently at a 10-year high and according to the UN, five million Zimbabweans are currently in need of food aid, according to the UN.

Kenyan chef 'breaks cooking marathon record'

Copyright: Maliha Mohammed/Facebook

Image caption: Maliha Mohammed looks set to become the first African to break the record

A Kenyan chef has set a new world record for the longest time spent cooking, after cooking for 75 hours non-stop.

Maliha Mohammed began her attempt on Thursday at 10:00 local time in the coastal city of Mombasa.

She ended her marathon at a local restaurant on Sunday at 13:03 local time.

If verified by Guinness World Records, she will have beaten the official record set by a US cook, Rickey Lumpkin - he cooked for 68 hours, 30 minutes and one second in April 2018.

Ms Mohammed prepared 400 dishes - including local and international recipes - most of which she offered to shelters and orphanages.

During her epic time in the kitchen, she only rested for 30 minutes every 12 hours.

Afterwards she told journalists:

Quote Message: The journey has been tiresome. My legs are very painful, my eyes are hurting due to lack of enough sleep, but I'm grateful to have achieved this."

Ali Hassan Joho, Mombasa's governor, congratulated the 36-year-old, who becomes the first African to break the record.

He wrote on Facebook: "You have not only made Mombasa and Kenya proud but the entire African continent.

"You personified the true spirit of endurance and resilience in an African woman, in braving the heat and daring sleep for over 75 hours while showcasing your culinary skills."

Zambian sports nutritionist Linia Patel recommends African recipes for different events.