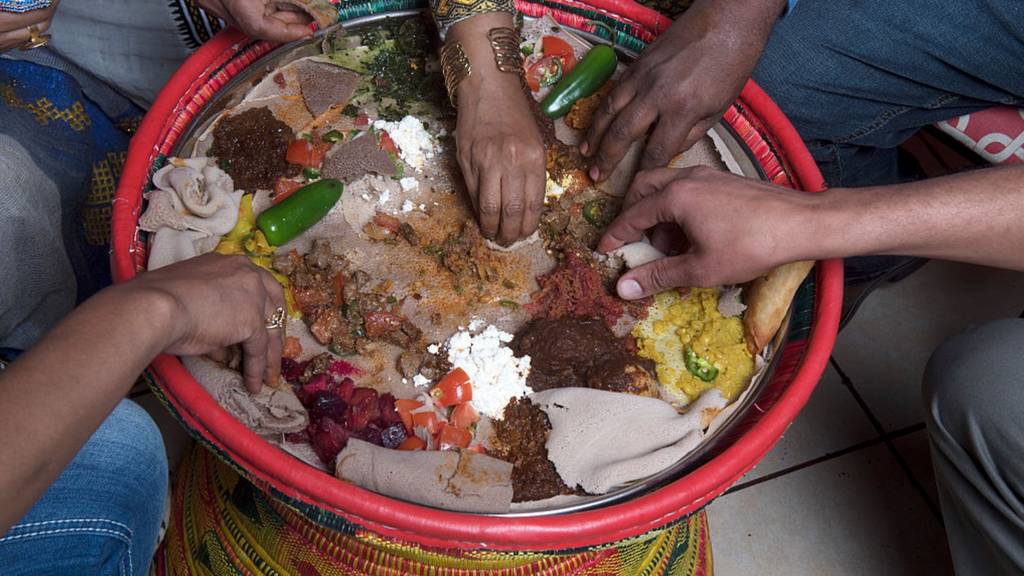 Live
African news updates from the BBC
Scroll down for Friday's stories

We'll be back next week

That's all from BBC Africa Live for this week, we now leave you with an automated service until Monday. Keep up-to-date with what's happening across the continent by listening to the Africa Today podcast, or check the BBC News website.

A reminder of today's wise words:

Quote Message: The place the child knows is where the rain falls." from A Luganda proverb sent by Rogers Lubega in Kinshasa, DR Congo.

Click here and scroll to the bottom to send us your African proverbs.

And we leave you with this picture if a girl peeping out from a tuk-tuk in Zanzibar, Tanzania. It's one of our favourite pictures from the past week.

'South African airline rescue deal approved'

South Africa's Competition Tribunal has approved a rescue deal for struggling airline Comair on condition investors allocate shares to a black empowerment structure, reports Reuters news agency.

A portion of shares will go to an employee shared-ownership programme, Reuters adds.

Comair operates the British Airways franchise in South Africa as well as budget airline Kulula.com.

South Africa's coronavirus lockdown stopped Comair operations in March, and it was forced into a form of bankruptcy protection in May.

The news agency adds that the tribunal also approved the bailout on the condition that the company would not cut jobs for three years.

Tanzania election: Magufuli headed for landslide victory

Athuman Mtulya

BBC News, Dar es Salaam

Image caption: Mr Magufuli voted in the election in the capital Dodoma on Wednesday

Tanzania's incumbent President John Magufuli appears to be headed for a landslide election victory with more than two-thirds of the results announced so far.

Mr Magufuli is leading by more than 80%, based on results so far released by the country's National Electoral Commission, according to the state-run broadcaster TBC.

The commission has so far released preliminary results from 225 constituencies out of a total 264.

His Chama Cha Mapinduzi (CCM) party has also dominated the parliamentary pol,l taking 218 of the 220 seats announced so far.

Mr Magufuli's main rival, Tundu Lissu, from the Chadema party is trailing with just over 12% of the vote so far.

On Thursday, Mr Lissu said he would not accept the results saying the vote "was not an election by both Tanzanian and international laws".

He alleged that ballot boxes were tampered with.

He also says that his party's agents had been prevented from entering polling stations during Wednesday's election.

The US embassy in Dar es Salaam has described the opposition allegations as "credible".

However, the head of the electoral commission dismissed accusations of electoral fraud - Semistocles Kaijage said allegations of fake ballot papers were unsubstantiated.

Meanwhile, the East African Community observer mission led by former president of Burundi Sylvestre Ntibatunganya has endorsed the conduct of the poll saying it was conducted in a regular manner.

The mission called for parties that have concerns to seek legal redress.

As well as taking part in the Tanzanian elections, voters on the semi-autonomous archipelago of Zanzibar were also electing their own president, and the CCM candidate there Hussein Mwinyi was declared the winner with 76% of the votes.

His main rival, Maalim Seif Sharif of opposition ACT-Wazalendo got 19% - his biggest defeat in any presidential election that he has taken part in.

On Thursday, Mr Seif Sharif was arrested shortly after calling for mass protests, alleging the polls had been rigged.

He was released on bail a few hours later.

'What I'm most proud of is being independent'

Copyright: Amira Azzouzi Photography

Image caption: The Moroccan singer Manal gave up the support of a major record label to set up her own

It might be nearly two decades since Destiny's Child sang about Independent Women but Morocco's Manal is keeping the spirit of Beyoncé and co alive and kicking as she gets ready to release her long-awaited debut album.

After winning Best North African Female at the 2015 All Africa Music Awards, thanks to the success of her first single Denia, Manal has spent the last five years fighting to ensure the choices she makes in her musical career remain hers alone.

Quote Message: What I'm most proud of now is being independent and owning my own label. To have this, I needed to work really hard, I needed to lose a lot of people around me and meet other people as well. I'm super-proud now to be able to work with the right people and be surrounded with the right people."

Those sacrifices included giving up the support of a major label. With Manal now taking sole responsibility, it is perhaps no surprise that elements of introspection and self-analysis have crept onto the album, which is entitled 360.

Quote Message: It's a circle. I did a turn on myself to see who I am really, what I like to do. I really have the chance to do the true music that represents me and it's really enjoyable for me to do it."

The 27-year-old's contemporary take on Arabic music fuses pop, rap and modern beats whilst also including some more traditional styles and melodies. But it's not for everyone.

Quote Message: When I tried to rap everybody was shocked because here rap is for men, not for women. I had a lot of reactions from my community. They were like 'Oh, why did you rap? You could just keep singing songs with your guitar and you were cute and fun and everything'."

Jibes about Manal's style and image used to hit home, but not anymore.

Quote Message: I was so embarrassed and I felt so bad about it, but now I really don't care. I don't think I disrespect anyone by how I'm dressing, what I say in my music."

New label, new music, new attitude – but while Manal continues to push boundaries, she still struggles to accept her success.

Quote Message: The fact that I get recognised on the streets, the fact that people talk about me, my music being played on the radio, is amazing. I still can't believe this is happening to me."

You can hear more from Manal on This is Africa this Saturday, on BBC World Service radio and partner stations across Africa.

Isabel dos Santos' husband dies in Dubai accident

Sindika Dokolo, the husband of one of Africa's richest women, Angolan Isabel dos Santos, has died at the age of 48.

Mr Dokolo's family confirmed that he had died in Dubai on Thursday.

Friends said he had been involved in a scuba diving accident.

Mr Dokolo and his wife have been under investigation by the Angolan authorities for allegedly diverting more than $1bn (£770m) of state funds.

Ms Dos Santos is the daughter of the former president of Angola, José Eduardo dos Santos.

The couple had denied wrongdoing, and insisted they were the victims of a political vendetta.

Mr Dokolo, who was born in Kinshasa and raised in Belgium and France, was a prolific art collector, amassing thousands of contemporary African works.

By Piers Edwards

BBC Sport Africa

Caf President Ahmad hospitalised after contracting Covid-19

Celestine Karoney

BBC Sport Africa

Copyright: Confederation of African Football

Confederation of African Football (Caf) President Ahmad is to spend five days in hospital in Cairo, after contracting coronavirus.

The 60-year-old tested positive for Covid-19 on Friday, two days after flying into the Egyptian capital from Morocco where he had attended Sunday's Confederation Cup final.

"We have just learned that the president is to be hospitalised for five days on our doctor's recommendation," Caf Communications Director Alex Siewe told BBC Sport Africa.

Breaking

'Two get 18 years in prison' for Westgate Mall attack

A court in Kenya has sentenced two men to serve 18 years in prison for helping al-Shabab gunmen in a 2013 attack on a shopping mall, Reuters news agency reports.

At least 67 people died in the assault by al-Shabab militants on the Westgate shopping complex in Kenya's capital, Nairobi.

The state said the four militants who carried out the attack were found dead in the shopping centre's rubble.

Ivorian President Ouattara's decision to run for a third term has caused protests, while the opposition is calling for a boycott.

Ghana activists push government to rescue maids from Lebanon

Thomas Naadi

BBC News, Accra

The United Nations Youth Association Ghana is pushing for the Ghanaian government to help rescue over 8,000 stranded domestic workers – most of them women – from Lebanon.

The Middle East has become a popular destination for African women to move to for work as maids – with an estimated three million women from Africa working in Gulf states.

But some end up in dangerous situations.

I spoke to three women in their twenties who have returned to Ghana from Lebanon.

They told me of long shifts - sometimes as long as 14 hours - without food.

One of the women told me that her boss drugged her.

Two of the three said their boss tried to rape them.

At the root of the problem is a visa system called Kafala which makes workers extremely vulnerable, says Asie Kabukie Ocansey from the Nekotech Centre for Labour Migration:

Quote Message: African migrant domestic workers are entering into a kind of domestic system that Asia, the Philippines and Indonesia have rejected - and that system is called Kafala. Kafala was started in the 1950s when the oil boom started in the Middle East and it means an adoption. They are not allowed to change an employer no matter how abusive the situation is and that is not correct."

The UN youth association is also urging African leaders to ratify the Domestic Workers Convention to protect the rights of domestic workers - especially young women working abroad.

Bullet casings found at site of #EndSars protest

Image caption: Lekki Toll Gate was part-destroyed on the night of the protest

Bullet casings have been found by the Lagos State Judicial panel at the Lekki Toll Gate, where just over a week ago Amnesty International says the security forces opened fire on peaceful protestors killing and injuring a number of people.

Both the police and the army have rejected Amnesty's allegation.

Members from a judicial panel set up to investigate accusations of police brutality have been visiting the site as part of their investigation.

They were shown around by the head of the Lekki Concession Centre, which runs the gate.

Taking pictures of where they found them, officials used paper to pick up the casings.

They were also shown around the burnt out building which houses the control room in charge of the CCTV footage.

The Lekki Concession Centre boss said that despite rumours of their removal, CCTV cameras are mounted in position.

Panel members asked whether some of the holes in windows were in fact caused by bullets.

Tanzania's ruling party wins 99% of seats so far

Incomplete results from Tanzania's parliamentary election show Tanzania's ruling party has won 218 out of 220 parliamentary seats declared so far, reports Mwananchi newspaper.

There are 264 constituencies in total.

Tanzanians also voted for their president in the general election on Wednesday.

The US Embassy in Tanzania suggested earlier that an overwhelming margin of victory raises serious doubts about the credibility of the poll.

Tanzania's electoral commission has strongly denied the suggestion the poll was compromised.

Ethiopia electoral body proposes to hold elections in May

Ethiopia's national electoral board has proposed that general elections be held either in late May or early June 2021.

The elections were to be held in August this year but were postponed because of the coronavirus pandemic.

The board proposes that poll workers be trained from mid-December to mid-January.

Voters' registration has been proposed to start from mid-January to the third week of February.

Registration of candidates has been proposed to begin from early to mid-February and election campaigns to begin from mid-February.

Nigerian #EndSARS panel 'inundated with many cases'

Nigeria's Lagos state judicial panel looking into accusations of abuse made against members of the former Special Anti Robbery Squad (Sars) has started its second day of sitting.

The chair of the panel, Doris Okuwobi, has said that they have been "inundated with so many cases and the panel must move faster".

The panel has also been asked to investigate what happened last week at the Lekki Toll Gate where Amnesty International say protesters were shot at by the Nigerian Army and the Nigerian Police force.

The panel was set up to hear cases of police brutality by the disbanded Sars unit.

Its formation was after weeks of deadly protests calling for major reforms.

Read:

The consequences of an anti-abortion policy introduced by US President Donald Trump's administration.