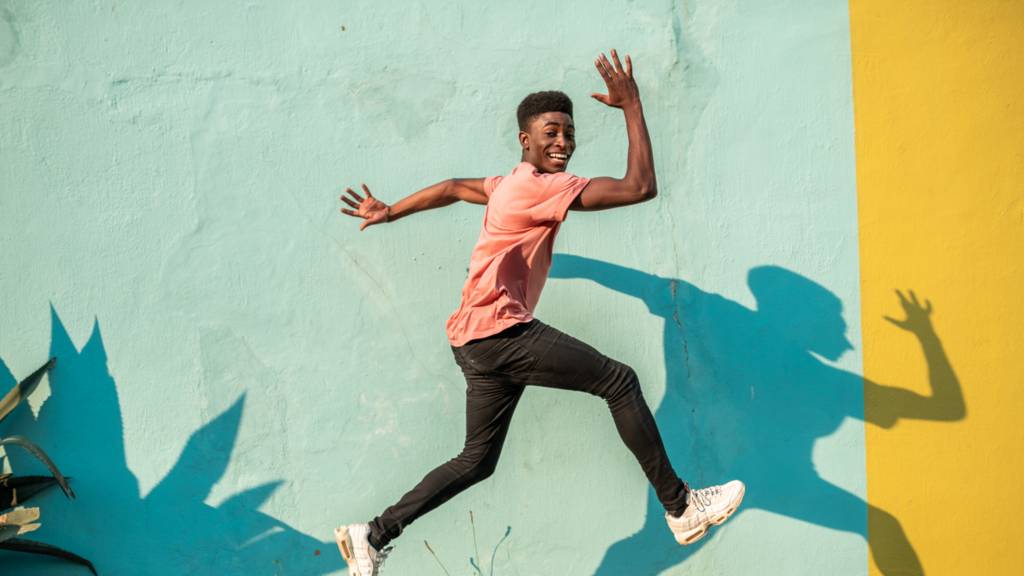 This feed will be automated until Monday morning.
Tigray commander vows to fight until blockade ends

Mary Harper

Africa editor, BBC World Service

Image caption: Ethiopia's Tigray region has been hit by conflict since November

A senior commander of Tigrayan forces in northern Ethiopia has vowed to keep fighting until a blockade on the region is lifted and the federal government accepts its conditions for a ceasefire.

General Tsadkan Gebretensae told the BBC that Tigrayan fighters wouldn't leave the neighbouring regions of Afar and Amhara until they achieved their objectives.

He said Ethiopian federal forces and Eritrean troops remained in Tigray, but that they would be wiped out if they didn't leave voluntarily.

The general said the future of Tigray would be decided in a referendum by its people once a political settlement had been reached with Addis Ababa.

The nine-month war has led to famine conditions for hundreds of thousands of people.

By Ishaq Khalid

BBC News, Abuja

By Celestine Karoney

BBC Sport Africa, Tokyo

Some farmers are growing sunflowers to boost their incomes after a ban on exports of the khat plant.

Three Nigerian women confront the prejudice they have faced on their fertility journeys.

By Celestine Karoney

BBC Sport Africa, Tokyo

By Naomi Scherbel-Ball

BBC News, Lagos

Scroll down for Friday's stories

We'll be back on Monday

That's all from the BBC Africa Live team for now. There will be an automated BBC News feed until Monday morning.

Keep up to date with what's happening across the continent by listening to the Africa Today podcast, or checking the BBC News website.

A reminder of our wise words of the day.

Quote Message: The closer wood is to a fire, the faster it burns." from A Twi proverb from Ghana sent by Yaa Poomah in London, UK

Click here to send us your African proverbs.

And we leave you with a this photo of a young man in Ivory Coast's main city of Abidjan entertaining onlookers with his motorbike. It's from our selection of the best shots from across the continent this week.

Claims about cause of African leaders' deaths debunked

Shayan Sardarizadeh

Disinformation specialist

A baseless claim that several world leaders were recently murdered or were targets of assassination attempts for their opposition to Covid-19 vaccines has been spreading on social media.

The recently deceased presidents of Tanzania, Burundi and Haiti, as well as prime ministers of Ivory Coast and Eswatini, have appeared in memes and posts promoting this baseless claim.

Assassination attempts against the presidents of Mali and Madagascar have also been linked without any evidence to their views on vaccines.

None of those deaths or assassinations were in any way related to their personal positions on Covid vaccines.

Tanzania's President John Mugufuli – known for his Covid-19 denial – died in March, officially of heart complications although his opponents say he had contracted Covid.

Similarly, President Pierre Nkurunziza of Burundi – who also refused to impose any restrictions to control the spread of coronavirus – died in June, officially of a cardiac arrest, but reports suggest he may have succumbed after contracting Covid.

The Ivory Coast prime minister died in March whilst undergoing treatment for cancer; and the prime minister of Eswatini died in December after testing positive for Covid-19.

As for the others in Madagascar, Mali and Haiti – their presidents were all targeted during attempted coups or political unrest.

There is absolutely no evidence that any of these leaders were the target of attacks because of their views on the efficacy of Covid vaccines.

Bomb kills four footballers in southern Somalia

Abdi Dahir

BBC Monitoring, Nairobi

At least four football players have been killed after a bomb hit their team bus in Somalia's southern port city of Kismayo, state-owned TV reports.

It added that 10 others were injured in the attack.

The report says the bus carrying the players was completely destroyed.

The team was heading to a stadium in Kismayo to play a match.

Radio Mogadishu said government officials were expected at the stadium where a local league competition was scheduled to launch today.

No group has yet claimed responsibility for the bombing, but the government blamed it on al-Shabab.

Kuminga NBA pick excites Congolese

Samba Cyuzuzo

BBC Great Lakes

Basketball fans in the Democratic Republic of Congo have been celebrating news that Goma city-born Jonathan Kuminga has been signed by the NBA's Golden State Warriors.

The Warriors picked the 18-year-old during a draft session on Thursday night at an event in Brooklyn, New York.

Back home, former basketball player Emmanuel Mwango remembered: "He was the best of the kids of his age here, I could tell he would become something… He just makes DR Congo and his home here in Goma so proud.

Kuminga moved to the US in 2016 where he played for his high school and in the G-League, which is for developing players, before he was drafted.

Analysts say he was "the most athletic player and rawest talent" during last night's draft, averaging 15.8 points, 7.2 rebounds, and 2.7 assists per game last season.

Kuminga hasn't returned home since he left for the US, but in May when his hometown was hit by volcanic eruption, he organised a fundraising to help those affected.

He becomes the sixth DR Congo-born player to play in the NBA after Dikembe Mutumbo, Bismack Biyombo, Didier Ilunga-Mbenga, Christian Eyenga, Bismack Biyombo and Emmanuel Mudiay.

Critic of Tunisia president arrested

The security forces in Tunisia are reported to have arrested a member of parliament, who has accused President Kais Saied of carrying out a coup.

The wife of Yassine Ayari confirmed his detention, saying that about 20 members of the security forces came to their home.

She accused them of using violence as they arrested him.

Mr Ayari represents a small party in the Tunisian parliament - he made his name as a blogger criticising politicians, including Mr Saied.

He reportedly has outstanding legal charges against him but his lawyer has said that he doesn't believe that his arrest is related to them.

Libya re-opens major road after two years of conflict

Image caption: The civil war has damaged infrastructure in the north African country

The main coastal road in Libya between the east and west of the country has re-opened after being closed for two years because of conflict.

The re-opening of the road is a key element of the ceasefire between the warring sides.

The road has been closed since Khalifa Haftar - the leader of eastern-based forces - launched an offensive to try to take the capital, Tripoli, in 2019.

Last year, a ceasefire was agreed to end the attack and to try to bring stability and unity to the country through a UN-backed process.

The coastal road was briefly re-opened last month, but had to be closed again after only one day.

Tigray: 100,000 children risk death from malnutrition

Image caption: Children line up for breakfast at a centre in Tigray's capital Mekelle

The UN's children's agency Unicef says more than 100,000 children in Ethiopia's northern Tigray region could suffer from life-threatening severe acute malnutrition in the next one year.

Pregnant and breastfeeding women were also acutely malnourished, Unicef spokeswoman Marixie Mercado, told a UN briefing in Geneva after returning from Tigray.

She also called for urgent aid access to the region.

"We need unfettered access into Tigray and across the region, in order to provide support children and women urgently need," the Reuters news agency quotes her as saying.

The US State Department on Friday asked for the warring sides to ensure unhindered humanitarian access and restore electricity, communication and banking services in Tigray.

It also called for parties in the Ethiopian conflict to urgently "negotiate a ceasefire" and bring all political sides to a dialogue.

It came as the World Food Programme said it was running out of food stocks to sustain more than 24,000 Eritrean refugees trapped in two camps in Tigray region.

Fighting has been ongoing in the country's northern Tigray region between the former ruling Tigray People's Liberation Front fighters and federal government forces.

The conflict has been spreading to neighbouring Afar and Amhara regions with intense fighting reported amid ethnic clashes across the country – which have contributed to a worsening humanitarian situation.

Uhuru Kenyatta says nationalism is why more Kenyans have not been vaccinated.

Tunisia's largest party ready to make concessions

Image caption: Some Tunisians took to the streets to celebrate the sacking of the PM

The leader of Tunisia's largest party has called for the "return of democracy" in the country after President Kais Saied sacked Prime Minister Hichem Mchichi.

Rached Ghanouchi - who is also the speaker of parliament - said his party was "ready to make any concessions for the sake if restoring democracy in the country," but not to "a dictatorship or a coup".

The Ennahdha party leader told AFP news agency that he regretted the absence of dialogue with President Kais Saied.

Tunisia was thrown into a political crisis after Mr Saied suspended parliament and sacked Mr Mchichi, a move that sent shock waves in the country and abroad.

Under pressure President Saied has appointed former national security adviser to Ridha Gharsallaoui to temporarily run the interior ministry, a role that was performed by the ousted prime minister.