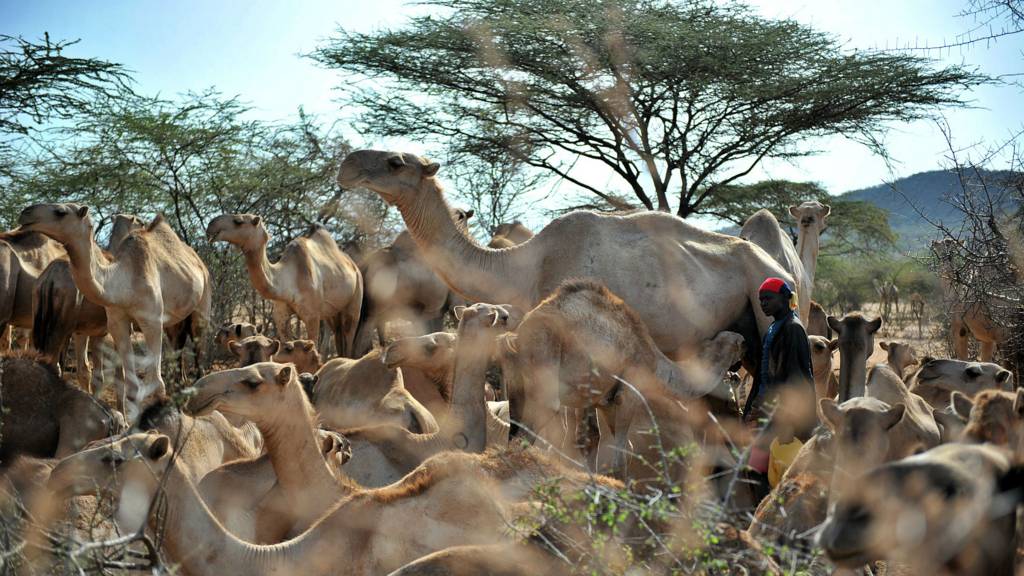 Live
Africa Live: Latest updates from the continent
An automated feed bringing you the latest news from across the continent at bbc.com/africalive
Seida Guadu performs an emergency Caesarean to try to save the lives of a baby and his mother.

Danesius Marteh

Football Writer, Liberia

Oluwashina Okeleji

Football Writer, Nigeria

Schoolchildren in South Africa tell the BBC how they feel about a recent wave of xenophobic attacks.

Nigerian magician Babs Cardini wows audiences on the streets of Lagos.

Current and former African leaders attend Robert Mugabe's funeral, but Zimbabwe's national stadium is not full.

Former Zimbabwe president Robert Mugabe's coffin arrives at the national sports stadium in Harare ahead of his funeral.

Sampa The Great: No ordinary rapper

Zambia-born Sampa The Great talks about her identity and the Zambian hip-hop scene

Nigerian mother Asibi faced an impossible choice when she was forced to flee Boko Haram.

Ijeoma Ndukwe

Ikeja, Nigeria

Oluwashina Okeleji

Football Writer, Nigeria

Scroll down for Friday's stories

We'll be back on Monday

That's all from BBC Africa Live for today, we now leave you with an automated service until Monday morning.

A reminder of today's wise words:

Quote Message: If you don't know death, look at sleep." from An Akan proverb from Ghana and Ivory Coast sent in by Thomas Nsiah in Edinburgh, UK

Click here to send in your African proverb.

And we leave you with a picture of the Pope being welcomed in Madagascar's capital, Antananarivo.

You can see more of the week's best pictures here.

Ugandan MPs warned to 'eat slowly'

BBC Monitoring

The world through its media

Image caption: Legislators were also reportedly warned not to drink excessively

The speaker of Uganda's parliament has issued a stern warning to MPs to be on their "best behaviour" during a forthcoming conference that will attract delegates from across the world.

The Commonwealth Parliamentary Conference (CPC) takes place between 22-29 September in the capital, Kampala, and more than 1,000 people are expected to attend.

Speaker Rebecca Kadaga told legislators to observe etiquette, respect the official dress code, and also warned them against "indulging with delegates", the Daily Monitor website reported.

Ms Kadaga also issued some guidance on how to behave in the canteen.

"When you load your plates... don't overload. Don't mix dessert and meat [or] matooke [boiled bananas] and the soup," she said.

She added: "While eating, even when you are hungry, don't rush."

Ms Kadaga also implored MPs and parliamentary staff not to drink excessively.

"Your drinking should be done in your homes and avoid the smell of alcohol in the morning," she warned.

Ethiopia police camp hit by 'grenade attack'

Kalkidan Yibeltal

BBC Africa, Addis Ababa

A police camp has been hit by a suspected grenade attack in Ethiopia's Oromia state.

The attack, which left nine people injured, happened at 19:30 local time (16:30 GMT) on Thursday as Ethiopians were celebrating the country's New Year.

The area police commander told the BBC Afaan Oromo service that no arrests had been made, denying earlier reports that 22 people were in custody.

The police post in Burayu town houses the riot police for Oromia state.

No group has said it was responsible for the attack.

This post has been updated to reflect the police denial.