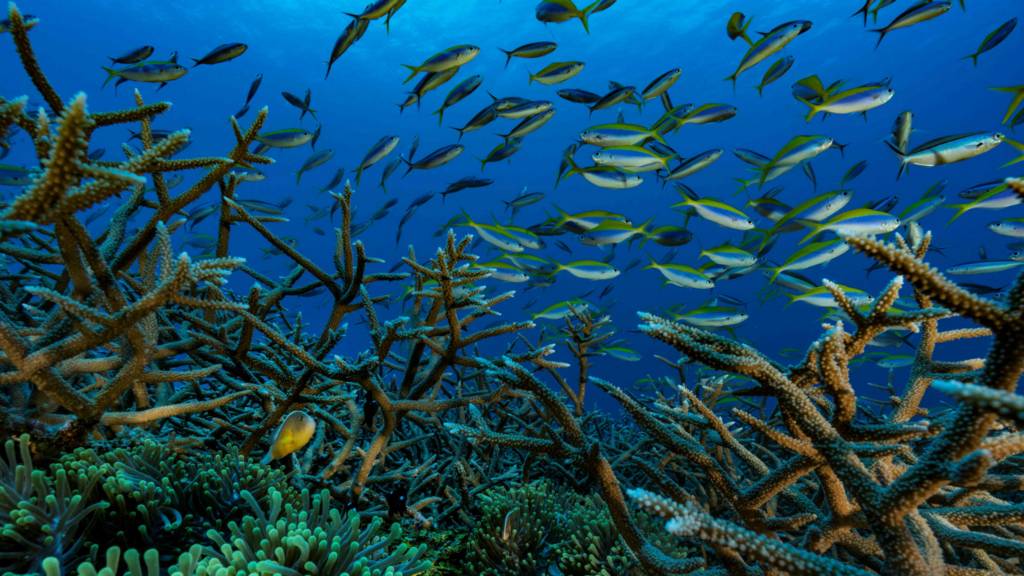 This page with the latest news from Africa is now automated.
By Ley Uwera

Goma, Democratic Republic of Congo

By Oluwashina Okeleji

Football Writer, Nigeria

Contemporary dance is making its mark in Botswana, where funding for arts is slowly growing.

Scroll down for Friday's stories

We'll be back next week

That's all from BBC Africa Live for now. Keep up-to-date with what's happening across the continent by listening to the Africa Today podcast or check the BBC News website.

A reminder of Friday's wise words:

Quote Message: A young person can have as many new clothes as an elderly one, but not as many rags." from A Yoruba proverb sent by T Adeyemi, S Abideen, A Ahmed, A Iyaka, Santario, O Ayodeji, A Sola, A Kilani, M Olatunji, W Adekanye & M Olamide.

Click here and scroll to the bottom to send us your African proverbs.

And we leave you with this picture of a horse painted in the colours of the Tigray region's flag from our selection of the best shots from across Africa:

'Everyone is going to tell you: 'You can't''

Ugandan star Sheebah Karungi reveals the extent of her sheer determination.

Image caption: Sheebah Karungi talked candidly to DJ Edu

Sheebah Karungi is now one of Uganda's most successful music stars, with a string of awards and hits to her name.

She even had a role in the film Queen of Katwe alongside Hollywood actors Lupita Nyong'o and David Oyelowo, as well as the young Nikita Pearl Waligwa, also from Uganda, who sadly passed away this week.

But, as she told me in a very frank interview for This Is Africa, Sheebah's journey has been a tough one.

She is the child of a single mother who worked to feed her five children by sorting coffee beans.

Sheebah left school at 14 because there was no money to pay for fees:

Quote Message: I grew up needing everything so for me at 14 I started feeling bad, she [her mother] was crying, they were chasing us out of the house, I'm like you know what, I need to break this curse of poverty".

Sheebah managed to become a dancer with the group Obssessions, and through sheer determination taught herself English, learnt to sing and released her first record, Ice Cream. It became a hit, and she was on her way up.

Who is your biggest inspiration to be a powerful woman, I asked her. "My mother" she told me. But Sheebah's mother doesn't really understand or approve of what Sheebah does:

Quote Message: She does not get it, she does not want it, it's painful because you want your mum to be your cheerleader, but you have to respect her if she does not want to."

The full interview with Sheebah Karungi on This Is Africa will be available after broadcast on Saturday.

By Mark Gleeson

Football Writer, South Africa

Nigeria Shia group members released

Ishaq Khalid

BBC Africa, Abuja

Image caption: Members of the IMN have been campaigning for the release of their leader for years

One hundred members of the outlawed Muslim Shia group, Islamic Movement in Nigeria (IMN) have been acquitted by a high court in Nigerian city of Kaduna.

They are the last group out of 200 members detained since 2015 and accused by the Kaduna state government of violence-related offences.

The pro-Iranian has described the acquittal and release of its members by the court as a ''victory for truth and justice against tyranny and impunity''.

They were among those arrested during a military crackdown in which more than 300 others were killed in the northern city of Zaria in 2015.

The military had accused them of attempting to assassinate Nigeria's army chief when they blocked a major road on which his convoy was travelling.

But the leader of the Muslim Shia group Sheikh Ibrahim el-Zakzaky and his wife are still in detention facing charges of culpable homicide and inciting violence.

Since the 2015 violence, there have been frequent clashes between IMN members and the police in several cities including the capital, Abuja.

They have held several protests demanding the release of Sheikh el-Zakzaky.

Flurry of activity as South Sudan waits for unity government

Catherine Byaruhanga

BBC News, Juba

Image caption: Former rivals Salva Kiir and Riek Machar were pictured together on Thursday

There's a flurry of activity in South Sudan's capital Juba ahead of the formation of the new unity government.

Some people have told me they're treating Saturday as a public holiday, and won't be turning up to work.

But is that because they will be celebrating or because they anticipate tensions?

On Saturday, a new cabinet, made up of both allies to President Salva Kiir and his rivals within the opposition, will be announced.

This is a key step in fulfilling a peace agreement which is meant to end South Sudan's six-year long civil war.

In the centre of the capital, I saw government forces - most of whom were armed young men who looked barely out of their teens - dressed in military fatigues and red berets riding in a convoy of army pickup trucks.

I was told they were protecting VIP politicians probably out negotiating the make-up of the new government.

Security is expected to be stepped up even more on Saturday when regional heads of state arrive for the ceremony.

At State House visitors are coming in and out. The current cabinet had its final meeting before being dissolved on Friday night.

The main opposition leader, Riek Machar, came by to pick up his appointment letter - he will be sworn in as President Kiir's deputy tomorrow.

It will be the third time he has held that position - the first was after independence in 2011 and then again in 2016 after the first peace deal aimed at ending the war. That failed three months later.

People here are speculating about how lucrative and powerful ministries will divided between the opposition factions. For example, who will get the finance, defence, interior, petroleum or justice ministries?

A lot of haggling is going on behind closed doors right up to the deadline for the formation of the government.

Local businesses are building Nigeria's leisure industry through water sports and resort businesses.

Uganda and Rwanda sign extradition treaty

Patience Atuhaire

BBC Africa, Kampala

Image caption: The presidents met at the border between their two countries that had been closed

The foreign ministers of Rwanda and Uganda have just signed an extradition treaty at the conclusion of the summit at the common border presided over by the two countries presidents.

The summit welcomed the release of dozens of each other citizens detained in both countries in the past few weeks.

The current wave of tensions between the two countries has lasted for well over a year, and it led to the Rwanda side of the Gatuna border being closed to people and business.

One of the most serious causes of tension has been the trading of accusations regarding security.

Rwanda accuses Uganda of harboring anti-Rwanda rebel forces, while Uganda accuses its southern neighbour of infiltrating its security agencies.

Uganda has now agreed to investigate and verify claims by Rwanda that anti-Rwandan rebel forces have been recruiting and training within Uganda.

It also committed to stop and prevent such activities from happening again.

The meeting agreed that when this has been settled, another summit will be convened within 15 days, to re-open the common border.

Tensions between the two leaders seem to be thawing as well. Presidents Paul Kagame and Yoweri Museveni were seen shaking hands and smiling as they arrived for the meeting.

This was the fourth time the two were meeting for negotiations brokered by the presidents of the Democratic Republic of Congo and Angola.

Uganda and Rwanda are closely interlinked, with a significant number of citizens residing in either country.

Voters gear up for Togo election

Image caption: Supporters of Togo's major opposition candidate have been dressing in yellow ahead of the election

Voters in Togo will head to the polls on Saturday to choose their next president.

Incumbent Faure Gnassingbé will face six rivals, including long-time opposition leader Jean-Pierre Fabre.

Polling stations across the coastal West African nation will be open from 07:00 to 16:00GMT on Saturday.

More than 3.5 million people registered to vote.

Members of the diaspora will be allowed to cast their ballots for the first time, although only 300 were able to register.

Mr Gnassingbé of the ruling Union for the Republic is running for a fourth term.

Constitutional changes were approved last year allowing him to seek re-election - an issue which sparked huge protests in 2017-18.

His family has ruled the country for over half a century.

Former journalist and human right campaigner Jean-Pierre Fabre of the National Alliance for Change, is running for a third time, after coming second in 2010 and 2015.

Five other candidates are competing, including former Prime Minister Gabriel Messan Agbéyomé Kodjo, who represents a coalition of opposition and civil society groups.

Provisional results are expected six days after polls close.

Blind people get married in Somali group wedding

Bella Hassan

BBC News Somali

A group of five couples, each including a blind partner, got married in a shared ceremony in Somalia's capital Mogadishu on Thursday.

The four blind grooms and one blind bride had all struggled to raise money for their weddings.

Traditionally in Somalia families raise money for weddings but in this case private companies stepped in to pay for the ceremony.

One of the brides, Samiira, told the BBC that it was challenging enough to find a husband and she also faced difficulty raising money for the ceremony.

But Samiira advised people with disability "not to give up in finding love".

Her husband Maslah Ali told the BBC what attracted him to his wife.

"I fell in love with my blind wife while teaching her. I believe that she was a hard working student and one day she will be an amazing mother who will raise our children very well," he said.

France says its soldiers killed 50 militants in Mali

Image caption: France runs an anti-insurgent operation across the Sahel

The French military says it has killed about 50 Islamist militants in Mali.

It said one of the dead was a member of the Sahel's branch of the Islamic State group.

France said it seized weapons and destroyed about 30 motorbikes in operations around the central town of Mopti.

Fighter jets and combat helicopters were used.

There has been an upsurge in jihadist attacks in Mali, Niger and Burkina Faso.

More than 5,000 French troops are based in the region.

They fight alongside regional forces, but are struggling to contain the multiple Islamist and other armed groups.

Read more:

'Kenyan students are better off left in Wuhan'

Kenyan students living in China's Wuhan city, the epicentre of the of the coronavirus outbreak, are better off left there to minimise the risk of the virus spreading, a government spokesman has said.

Mr Cyrus Oguna said the government has freed up $108,728 (£84,170) for the students to feed themselves.

He added that the embassy in Beijing is taking care of two pregnant women who are in the city.

He however said the possibility of repatriating the students is still open but the government will make an "objective" decision about it.

"We're a responsible government that looks at things from a rational perspective and not emotive. Let's address issues from an objective perspective," Mr Oguna is quoted as saying by the Daily Nation.

About 100 Kenyans are in the Chinese city, 91 of them students,according to the Daily Nation newspaper.

'When I sneeze, I see soot and blood'

Kalio Keturah Nicholas remembers the time she could eat fresh fish from the river behind her house in Port Harcourt, Nigeria.

Those times are now a distant memory as oil spills onto the shore and everything in sight is covered in a thick layer of black soot.

Residents blame illegal refining of crude oil as the leading cause of soot in the atmosphere.

But for Kalio, it's not just a question of cleanliness anymore - the oil and soot are seriously affecting her health.

Precious Ede, the chairman of a government committee tackling soot in the region, says that the government is using military officers to crack down on illegal refining of crude oil, and sensitising the public on the dangers of air pollution.

Produced by: Charles Mgbolu, Anne Okumu and Sam Agbaje

Nigerian state to use $26m to flush out open defecation

Image caption: The millions of dollars will be spent on toilets

A state in Nigeria plans to spend $26m in a campaign to end open defecation.

Nigeria was last year ranked by a United Nations agency as second among countries practising open defecation globally. Around 47 million people there still defecate in the open.

Local media quotes Governor Kayode Fayemi of the south-western Ekiti State as saying the money will be used to build public toilets.

Governor Fayemi also said health officials will also start enforcing a one-house-one-toilet policy, the Vanguard site reports.

Nigeria's water minister Suleiman Adamu, who attended the launch of the campaign, was quoted as describing the habit as an "embarrassment" to the nation.

Rowing presidents shake hands at border

Ferdinand Omondi

BBC News, Nairobi

President Yoweri Museveni of Uganda and President Paul Kagame of Rwanda have arrived at the common border of Gatuna ahead of negotiations to normalise relations between the two countries.

The two are expected to sign an extradition treaty to allow the exchange of wanted criminals.

Angola's President João Lourenço and Félix Tshisekedi of Democratic Republic of Congo are also present to help broker the deal.

The meeting comes after the government of Rwanda released 20 Ugandan nationals who completed their sentences on various charges including illegal crossing into the country.

This week, Uganda also released 13 Rwandans who had been in detention on charges of espionage and other security related offences.

Breaking

Lesotho PM leaves country as murder charges loom

Image caption: Thomas Thabane began his second term as prime minister in 2017

The prime minister of Lesotho Thomas Thabane has failed to appear in court where he was due to be charged with the murder of his estranged wife.

His son said he had not fled the country, but was in South Africa for medical treatment.

His current wife, Maesaiah Thabane, has also been charged with murdering her predecessor.

Lipolelo Thabane was shot dead in 2017, two days before her husband was inaugurated as prime minister.

There has been pressure for Mr Thabane to resign immediately but he said on Thursday he would step down in July.

He has not commented on the allegations against him.