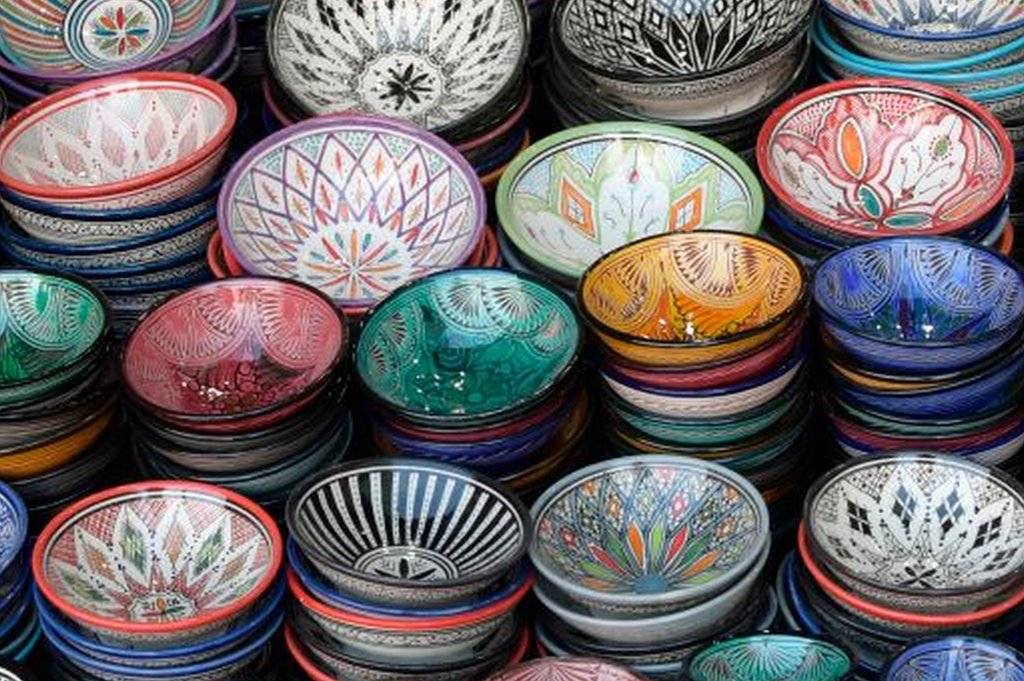 Live
Africa Live: Ugandan activist acquitted of insulting president
By Mary-Ann Russon

Business reporter, BBC News

South Sudan government 'deliberately starving civilians'

Mary Harper

Africa editor, BBC World Service

A UN human rights investigation has accused the government of South Sudan and other armed groups of deliberately starving civilians.

Investigators found access to humanitarian aid and other basic services was intentionally blocked, leaving more than half the population in acute need of food.

They said millions of dollars of state money had been plundered by government officials, and that they were collecting evidence on individuals for eventual use in court.

Their report was published two days before a deadline to form a unity government. Previous efforts to broker peace have collapsed.

Rwanda and Uganda swap prisoners ahead of talks

Rwanda and Uganda have swapped prisoners as the presidents of both nations prepare to meet on Friday to resolve a diplomatic row that has led to the closure of their shared border.

Some 20 Ugandan nationals detained in Rwanda were released on Wednesday, a day after Uganda released 13 Rwandan nationals it had detained on charges of espionage and other security-related offences.

The prisoner swap was confirmed by Rwanda's foreign affairs ministry in a tweet:

Uganda's Foreign Affairs Minister Sam Kutesa is quoted by the Daily Monitor newspaper as saying: "The withdrawal of the charges against these people does not in any way suggest that the accused are innocent of the charges for which they were being tried."

The diplomatic row was sparked by accusations of interference in each other's affairs.

Middle-class South Africans 'donate a third of their income'

Image caption: New research says they donate 35% of their income to charities and individuals

South Africa's middle-classes give away 35% of their monthly income to help others, according to new report by Charities Aid Foundation.

Its Southern Africa head Gill Bates told BBC Newsday that the research focused on middle-class South Africans who live in urban areas.

She added:

Quote Message: Its a huge amount of one's income and we think this speaks directly to the philosophy of Ubuntu."

Ms Bates said the findings were all the more "humbling" because it shows that people were still willing to donate to charities and individuals despite tough economic times in the country:

Quote Message: Its really pleasing and humbling to see that although people are having to tighten their belts, the spirit of giving has not diminished."

Uganda's Stella Nyanzi acquitted of insulting president

Patience Atuhaire

BBC Africa, Kampala

Ugandan academic and activist Dr Stella Nyanzi has won an appeal in the High Court, for a case in which she had been convicted of cyber-harassing President Yoweri Museveni.

The judge ruled that she be released immediately, adding that the lower court which convicted her lacked jurisdiction, and that she had not be given a fair hearing, because she was denied the opportunity to prepare her defense.

Ms Nyanzi was convicted over a September 2018 Facebook post in which she referred to the president's mother's private parts.

She was sentenced to 18 months in jail in August 2019, and was already nearing the end of her jail term.

Ms Nyanzi refused bail during her trial, and had therefore already served nine months in jail when she was convicted.

She blew kisses but also flashed the middle finger when the verdict was read out.

Before the court session started, she had been posing for photos, and promoting her recently-published collection of prison poetry.

Policeman arrested over motorcycle taxi rider's death

Emmanuel Igunza

BBC News, Nairobi

A policeman has been arrested in connection with the killing of a motorcyclist taxi operator in Kenya's capital, Nairobi.

The as-yet unnamed officer is expected to appear in court later on Thursday.

He is being treated as a suspect in the killing of Daniel Mburu, who had taken a child that had almost drowned for treatment at a local hospital.

Mr Mburu was accosted by guards for riding his motorcycle to the emergency sector, and after a scuffle the police were called.

It was during that commotion that he was fatally shot in the chest.

Stolen 18th Century crown returns to Ethiopia

Image caption: The crown was discovered in a flat in the Netherlands

The Ethiopian government has received an 18th Century crown that had been stolen then hidden in a flat in the Netherlands for 21 years.

The crown is thought to be one of just 20 in existence. It has depictions of Jesus Christ, God and the Holy Spirit, as well as Jesus' disciples, and was likely gifted to a church by the powerful warlord Welde Sellase hundreds of years ago.

Ethiopian Sirak Asfaw, who lives in the Netherlands, discovered the crown in the suitcase of a visitor he was hosting.

Upon realising that it was stolen he held onto it until 2018 when Prime Minister Abiy Ahmed was elected to office. He then reached out to art historian Arthur Brand and Dutch police to help keep it safe until its return home to Ethiopia.

On Thursday, Mr Abiy tweeted photos of him receiving the crown from a delegation that included Dutch Minister for Foreign Trade and Development Cooperation Sigrid Kaag:

Missile attacks fuel UN's fear for migrants fleeing Libya

The UN's International Organisation for Migration (IOM) has called on the European Union to better ensure the safety of migrants fleeing Libya.

Wednesday's appeal came a day after the port in the Libyan capital was attacked by missiles from forces loyal to Gen Khalifa Haftar, which have been besieging Tripoli for the past 10 months.

Hours later, about 200 migrants who had fled Tripoli by boat were returned to the port.

The IOM said the Mediterranean countries should share responsibility for providing safe havens to people rescued at sea.

At least 1,700 migrants have been intercepted, or rescued and returned to Libya this year.

UN officials are hoping that talks between the two main warring sides in Libya can still resume after the internationally recognised government withdrew from them on Tuesday.

Read more:

SA minister: I've never been to Switzerland... We went to Geneva

Image caption: Stella Ndabeni-Abrahams was appointed to the cabinet by President Cyril Ramaphosa in 2018

South Africa's Communications Minister Stella Ndabeni-Abrahams has been ridiculed following a gaffe which suggested that the 42-year-old did not know that Geneva is a major city in Switzerland.

Ms Ndabeni-Abrahams - who was seen as a rising star in government when President Cyril Ramaphosa appointed her to the cabinet in 2018 - has been under heavy criticism since local media reported allegations in January that she used public money to take her husband with her to Switzerland to celebrate her wedding anniversary, while on an official visit.

Responding to the allegations during an interview with South Africa's privately owned eNCA television station, the minister said:

Quote Message: What do you think?... Do you think I will take my husband to a wedding anniversary in Switzerland?

Quote Message: I have said on this matter that I have never been to Switzerland. My husband has never been to Switzerland.

Quote Message: We went to Geneva and New York to, of course, to do the work that I am expected to do. It is a blatant lie."

The South African news site has described her comments as "the gaffe of the year", while others mocked her on Twitter, saying an Interpol notice had been issued for Geneva after it had "mysteriously upped & left Switzerland":

Kenyan court suspends deportation of Chinese nationals

A Kenyan court has suspended the deportation of four Chinese nationals, who were detained after video footage circulated purportedly showing one of them caning a worker.

Interior Minister Fred Matiang'i' signed the deportation order last week after a court had allowed police to detain the four individuals for another 15 days. No court charges had been made.

The four were arrested on 9 February after detectives raided Chez Wou Restaurant in the Kileleshwa suburb of the capital, Nairobi.

It is alleged that one of them hit a Kenyan worker with a cane for tardiness. A video puporting to show the alleged incident went viral on social media.

Kenya's Star newspaper tweeted an alert about the latest development:

Zimbabwean woman tests negative for coronavirus

A Zimbabwean woman who was suspected of contracting coronavirus has been given the all-clear.

The state-owned Herald newspaper reports that the 27-year-old travelled from China to Zimbabwe and was isolated on arrival and tested.

Harare's director for health services, Prosper Chonzi, told the BBC's Shingai Nyoka that the woman worked as a teacher in the city of Wuhan, which is the epicentre of the virus.

Mr Chonzi said the woman was on holiday in the city of Guangzhou and became unwell, displaying symptoms of coronavirus.

She was however tested in China and given a certificate showing her results were negative.

On Tuesday she arrived in Zimbabwe and airport health officials found that she had a fever.

She was taken to an isolation unit in Harare's Wilkins Hospital where tests were conducted and her temperature was continuously monitored.

By Wednesday night she had a normal temperature, the Herald reports.

Zimbabwe's permanent secretary for information, Nick Mangwana, says the tests were carried out at nearby Sally Mugabe Central Hospital:

'Nigeria needs 100,000 more soldiers to defeat Boko Haram'

Image caption: Borno's Babagana Zulum says the military lacks manpower to fight the militants

The governor of one of the regions that is worst affected by Boko Haram attacks has said the Nigerian army needs more manpower to neutralise the militants.

Nigeria's Borno state Governor Babagana Zulum said the country needs an extra 100,000 soldiers, adding that half of that number should be recruited from his state.

Mr Zulum told the chairman of House of Representatives Committee on Defence, Babajimi Benson, to advise the speaker to discuss mass recruitment of soldiers with the president.

The governor has also declared 24 February a day of fasting and prayer for the "restoration of peace" in the state.

Borno state residents last week booed President Muhammadu Buhari as he visited to pay his condolences to the families of 30 people who were burnt to death in their sleep by militants.

The president blamed Borno's leaders for not cooperating with the military to end attacks.

Film fans gear up for Nollywood-Bollywood crossover

UN mission 'hopes' to salvage Libya ceasefire talks

Image caption: Prime Minister of Libya's UN-recognised government (R) wants a "strong signal" sent to the rebels

The UN Support Mission to Libya (UNSMIL) says it "hopes to resume" peace talks after the capital, Tripoli, was hit by rocket fire on Tuesday leading to the suspension of the talks being held in Geneva.

Tripoli's port was attacked by forces loyal to Gen Khalifa Haftar, who have been trying to capture the city since they launched a military campaign there 10 months ago.

The city relies heavily on shipping to feed its population.

The prospect of meaningful dialogue now appears increasingly difficult. On Tuesday, Libya's UN-backed Government of National Accord (GNA) announced a suspension of the talks until it sees "firm responses" against the "aggressors", according to a statement from the Prime Minister's office.

A spokesman of the UN Mission to Libya has told the BBC that the five military representatives of the GNA are still in Geneva.

In a statement the UN mission condemned the attack on Tripoli's port and called for an end to "provocative actions".

It is unclear how much confidence mediators can re-inject into the talks.

Our proverb of the day:

Quote Message: A young person can have as many new clothes as an elderly one, but not as many rags." from A Yoruba proverb sent from Nigeria by T Adeyemi, S Abideen, A Ahmed, A Iyaka, Santario, O Ayodeji, A Sola, A Kilani, M Olatunji, W Adekanye and M Olamide.

Click here and scroll to the bottom to send in your African proverbs.

The Thomas family are aiming to raise thousands of pounds to help Nigerian sex trafficking victims in Dubai to return home.

Scroll down for Wednesday's stories

We'll be back on Thursday

That's all from the BBC Africa Live team for now. Keep up-to-date with what's happening across the continent by listening to the Africa Today podcast or check the BBC News website.

A reminder of our proverb of the day:

Quote Message: One who refuses advice does not refuse the consequences." from A Runyankore/Rukiga proverb sent by Nuwahereza Ronard in Kyenjojo, Uganda

And we leave you with an image of sunset in Sierra Leone's capital, Freetown:

Man 'no longer' has coronavirus in Egypt

Rhoda Odhiambo

BBC Africa Health, Nairobi

Image caption: Airports in Egypt screen passengers to prevent the spread of coronavirus

The World Health Organization (WHO) says the person diagnosed with coronavirus in Egypt is no longer carrying the virus.

He was on his way to recovery but would remain in quarantine until the 14-day period was over and would undergo further tests to ensure he had fully recuperated, WHO spokesman Tarik Jašarević said.

Last week, Egypt's health ministry described the person as a foreigner, without disclosing his nationality.

He was the first person confirmed to have coronavirus in Africa.

Read: Will Africa be able to cope with a coronavirus outbreak?

Boko Haram burn homes and school in Nigeria town

Chris Ewokor

BBC Africa, Abuja

Militant Islamist group Boko Haram has torched several homes and a school during a raid on a town in north-eastern Nigeria, the army says.

The insurgents were heavily armed, storming the town of Korongilum on Tuesday evening in a convoy of trucks mounted with guns, as well as motorcycles.

Eyewitnesses said three people were killed and six others injured when the militants attacked residents as they were returning home from their farms.

The head of military operations in the north-east, Brig Gen Adesini Olusegun, confirmed the attack but declined to give details on casualties.

The militants caused global outrage in 2014 when they abducted more than 270 schoolgirls in nearby Chibok.

Image caption: Nigeria's military is battling to protect civilians targeted by the militants

Malema and wife to sue MP over domestic abuse claim

Image caption: Julius Malema is one of South Africa's most controversial politicians

South Africa's firebrand opposition politician Julius Malema and his wife Mantoa Matlala have threatened to sue a governing party MP for defamation if he fails to retract allegations that Mr Malema abused his wife.

African National Congress (ANC) MP Boy Mamabolo responded to the threat by tweeting: "Bring it on let's meet in court."

But he came under fire from the ANC Women's League, which accused him of launching a "misguided attack" on an "innocent woman who is not even a politician".

Lawyers for the couple said that if Mr Mamabolo refused to apologise, Mr Malema and Ms Matlala would sue him for one million rand ($66,000; £51,000) each.

Mr Mamabolo made the allegation during a week of intense political acrimony between Mr Malema's Economic Freedom Fighters (EFF) and the ANC.

It also saw Mr Malema accuse President Cyril Ramaphosa in parliament of abusing his late wife, Nomazizi Mtshotshisa. Mr Ramaphosa did not respond to the allegation.

The speaker, however, demanded that Mr Malema withdraw the remark. He refused and was ordered to leave the chamber.

The EFF tweeted a letter sent to Mr Mamabolo by Ms Matlala's lawyers that said: "Your false accusations have now cast a dark cloud over the entire family."

Mr Malema said he had "never laid a hand on any woman, my wife in particular, including all children".

Mr Malema married Ms Matlala at a lavish ceremony in 2014.