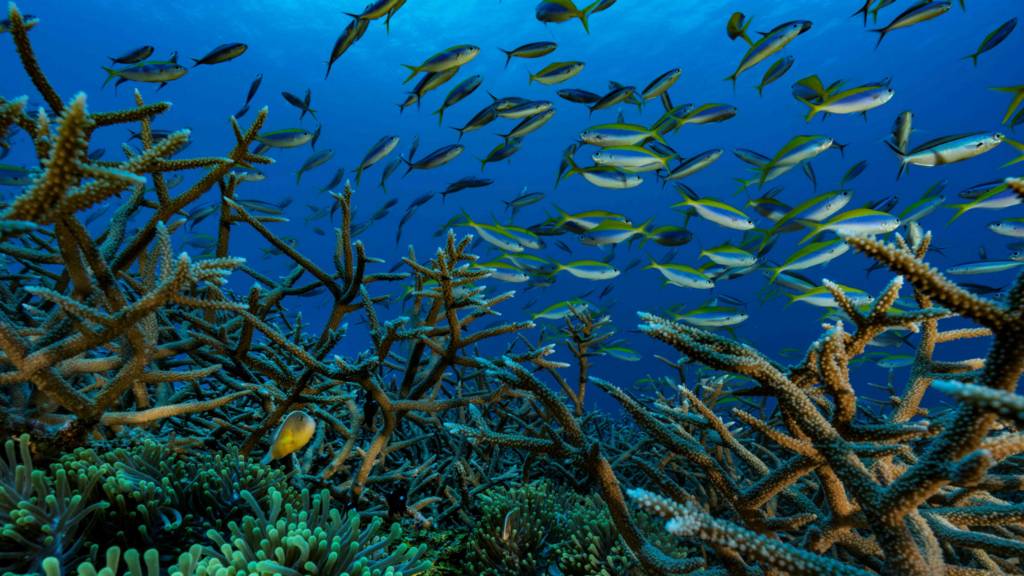 Live
Africa Live: Ladysmith Black Mambazo star to get 'state honours' funeral
Dozens killed in Burkina Faso church attack

Will Ross

Africa editor, BBC World Service

There are reports from Burkina Faso that at least 24 people have been killed during an attack on a church on Sunday in the north of the country, near the border with Niger.

This is the latest in a string of attacks by suspected Islamist militants.

Since 2015, hundreds of people have been killed in Burkina Faso and more than 500,000 have been displaced.

Officials say gunmen stormed the village of Pansi when the church was full.

The pastor conducting the Sunday service was amongst those killed and several people were also abducted by the suspected Islamist militants.

Last week seven people were seized from the home of a pastor in the same Yagha province. Five bodies were later found.

Over the last month at least 60 people have been killed in two other attacks in the north.

With the army unable to defend the population the authorities have started recruiting volunteers.

After just two weeks training they are being given guns to defend vulnerable villages near the border with Mali and Niger.

More on this topic:

Record rains push up tomato prices in East Africa

Mercy Juma

BBC News, Nairobi

Image caption: In parts of Kenya tomato prices have shot up by 700%

Tomato prices have hit a record high in Kenya, Tanzania and Uganda, making the staple food a luxury for many.

Harvests have been smaller and poorer in quality because of prolonged heavy rains that led to flash floods, landslides, and the destruction of agricultural land.

In Kenya, one tomato used cost about $0.05 (£0.04) but some shops have increased their prices seven-fold.

Last year, swathes of East Africa experienced one of the wettest rainy seasons on record - with total rainfall four times higher than average, according to the Kenya Meteorological Department.

With above average rainfall predicted across Kenya in the next few months, it is expected that prices of ready-made food will go up.

Kenya's ambassador to South Sudan dies

Senegal and US sign road, power and health deals

On a visit to Senegal, the US Secretary of State Mike Pompeo has overseen the signing of several private sector deals with American firms.

The road building, power and healthcare projects were announced at a time when China and Russia are deepening their political and economic ties across the African continent.

Later this month in Senegal and Mauritania, 1,600 troops from various African countries are due to take part in an American-led military training exercise focusing on countering Islamist extremist groups.

The US has indicated it intends to scale back its troop presence in Africa.

The move has been criticised by France which is leading the international response to the growing threat of jihadist violence in the region.

More on this topic:

Rwandan gospel singer found dead in police station

A Rwandan gospel musician who was taken into custody last week after he reportedly attempted to flee the country has taken his own life, police say.

Kizito Mihigo was found dead in a police cell at Remera police station in the capital, Kigali, early Monday morning..

They had expected to charge him with bribery and attempting to leave the country for the purpose of going to join a rebel group.

Rwanda's news agency tweeted a police statement about the death:

Five year years ago Kizito was sentenced to 10 years in jail after being convicted of planning to kill President Paul Kagame and inciting hatred against the government.

He was pardoned by the president in 2018 on condition he only leave the country with judicial permission.

Ebola vaccine licensed in DR Congo, Burundi, Ghana and Zambia

Image caption: The Ervebo vaccine has 97.5% efficacyrate (file photo)

Four African countries - the Democratic Republic of Congo, Burundi, Ghana and Zambia - have licensed and can now distribute an Ebola vaccine, which the World Heath Organization (WHO) has hailed as a "milestone".

Preliminary study results indicate the Ervebo vaccine, manufactured by Merck, has a 97.5% efficacy rate. Data also suggests that vaccinating people who are already infected reduces their chances of dying.

DR Congo is currently battling an Ebola outbreak which has killed 2,249 people since August 2018.

"The approval of the Ebola vaccine by these countries is another milestone in the fight against this unforgiving disease," said WHO Director General Dr Tedros Adhanom Ghebreyesus.

"Africa has rallied to cement hard-fought progress to keep its people safe from Ebola," he added.

Church warns 'adulterers' amid Zambia divorce report

Kennedy Gondwe

BBC News, Lusaka

Copyright: Tomozina/iStock

Image caption: More than 20,000 couples divorced in the country last year

Churches in Zambia have called on citizens to act to lower the country's divorce rate.

Infidelity, drunkenness, gender-based violence, difficulty conceiving, weight gain, and lack of access to marriage counselling were among key factors cited by the more than 20,000 couples who divorced last year.

More women than men initiated divorce, and the average age of couple was between 25 and 45.

Other reasons for divorce quoted in a report published by the state-owned Zambia Daily newspaper included the failure of some men to support their families and "the abuse of social media".

"Those statistics are disappointing and defeat the biblical principles on marriage which says 'only death should do us part,'" said Reverend David Masupa, president of the Independent Churches of Zambia.

Noting the prevalence of couples reporting adultery in their grounds for divorce, Rev Masupa said people needed to be reminded that "adulterers will not inherit the Kingdom of God".

Kenyan ambassador prays for students trapped in Wuhan

Kenya's ambassador to China Sarah Serem has told students stuck in Wuhan, the city at the centre of the coronavirus outbreak, that they will not yet be brought home but she is praying for their safety.

In a video message Ambassador Serem asked Kenyans to join her and pray for Kenyan students living in the Chinese city which is currently on lockdown.

Ms Serem also said it was difficult for her not to be able to do anything to get them home:

Kenya had two weeks ago promised to repatriated the students once the lockdown in Wuhan ends.

The health ministry had told parliament that it was co-coordinating with officials from the foreign ministry to do so.

They had identified two holding rooms at the airport and an isolation room at the national referral hospital, health ministry official Dr Mercy Mwangangi said at the time.

'I produced my mother's jazz album'

Jeremiah Abiah is a Ghanaian-American recording artist, songwriter and producer based in New York City.

His mum Maralyn is also a talented musician who has spent decades mainly performing in church, but has also performed with artists like Cannonball Adderley.

On her 75th birthday, he decided it was time she finally got the recognition she deserved.

They set about recording a cover of the jazz standard, My Funny Valentine, made famous by greats like Ella Fitzgerald and Frank Sinatra.

BBC Newsday spoke to the musical pair. Jeremiah said he believed his mother had many more records in her:

Quote Message: One thing that all mothers do is they put everything else before themselves. This is her time to shine."

Describing her initial reaction to her son's suggestion, Maralyn said:

Quote Message: I was hesitant at first, but said to myself that this was an opportunity, and I'm going to go ahead with it."

Marylin said she hopes her story encourages others "not to let go" of their dreams.

Outrage at murder of Somali journalist

Will Ross

Africa editor, BBC World Service

Journalists in Somalia have condemned the killing of Abdiwali Ali Hassan near the capital, Mogadishu.

The Somali Journalists' Syndicate says unidentified gunmen targeted Mr Hassan in Afgoye town - shooting him several times in the head and chest as he was heading home from work.

It's unclear who was behind the attack.

The Islamist militant group al-Shabab is active in the area, but Mr Hassan's radio station is seen as critical of the government.

He had recently been reporting on the Somali army's operations.

Colleagues say he received multiple deaths threats last year because of his work.

Amnesty International says there has been dramatic deterioration in media freedom since President Mohamed Abdullahi, known as Farmajo, came to power three years ago.

In that time it says at least eight journalists have been killed - five died in Al-Shabaab attacks. Two were killed by unidentified gunmen, and one was shot dead by a police officer.

More about journalism in Somalia:

The monk saving Timbuktu's Islamic texts

Father Columba Stewart, a Benedictine monk from the US, has travelled to Timbuktu with a team of experts.

They hope to persuade the imams of the city's three great mosques to grant permission for the digitisation of their manuscript collections.

The world has watched in horror as IS has systematically destroyed the Sufi shrines in Timbuktu. In 2014, 4,000 of these precious manuscripts were burnt.

It is now a race against time to digitise what has survived.

You can find out more about Father Columba by listening to the World Service's World Service's Heart and Soul programme.

Camera: Jeremy Bristow

Producer: Sophia Smith Galer

World leaders issue warning over broken Libya truce

World powers and regional actors overseeing Libya, meeting at the Munich Security Conference, have warned about the deteriorating situation in the North African country.

The German foreign minister, Heiko Maas, said those who break the UN arms embargo on Libya must be held accountable.

The UN deputy envoy to Libya, Stephanie Williams, said that last month's truce there had been violated more than 150 times already, and that it was - as she put it - hanging by a thread.

Libya has been lawless since Col Muammar Gaddafi was toppled in 2011.

Read more:

'State honours' funeral for Ladysmith Black Mambazo star

Image caption: Joseph Shabalala died on 11 February aged 78

South Africa's President Cyril Ramaphosa has declared a "special official funeral category two" for musician Joseph Shabalala who died earlier this month at the age of 78.

It means the national flag will be flown at half-mast until the ceremony on 22 February, and South African police will provide ceremonial pomp on the day.

The special official funeral category two is usually accorded to spouses of serving presidents and deputy presidents, deputy ministers, deputy speakers of the national assembly, permanent deputy chairpersons of the national council of provinces, deputy chief justices and presidents of the supreme court of appeal.

President Ramaphosa in January declared an official funeral category two for business leader Dr Richard Maponya.

Shabalala rose to fame as the founder and director of choral group Ladysmith Black Mambazo, which won five Grammy awards.

The presidency in South Africa tweeted a statement on the funeral:

Kenya's deputy president admits 'scammers' visited his office

Image caption: William Ruto's office was raided by detectives over a former minister's alleged arms deal

Kenya's Deputy President William Ruto has admitted that "scammers" visited his office, known as Harambee House Annex.

"Other than 23 [minutes] in Annex," Mr Ruto tweeted, "which government offices involved in the 'tender' did the scammers visit?"

He added that the focus on his office was "sponsored nonsense in the media", and insisted that his office did not procure arms for the government.

But Kenyan media say this latest tweet appears to be an admission that former Sports Minister Rashid Echesa, who is facing charges of being involved in an illegal arms deal, used Mr Ruto's office to conduct his business.

In a previous tweet, Mr Ruto has referred to Mr Echesa and others as "fraudsters", in relation to reports about these same allegations that Mr Echesa used Harambee House Annex for meetings.

Mr Ruto, whose office was raided by investigators over the weekend, said he never met the former minister and the business people he visited with, and was not involved in the alleged deal reportedly worth 40bn Kenyan shillings ($397m; £304m).

Mr Echesa has also denied the allegations.

The former sports minister was fired by President Uhuru Kenyatta in March 2019 for undisclosed reasons.

He told the Daily Nation newspaper at the time that he wasn't told why he was being fired, but he believed his unwavering support for Mr Ruto was to blame.

Queen of Katwe actress dies aged 15

Image caption: Nikita Pearl Waligwa played Gloria, a friend of the protagonist Phiona, who explained the rules of chess

Tributes have been paid to a Ugandan actress who starred in the Disney film, the Queen of Katwe.

Nikita Pearl Waliga has died at the age of 15 after being diagnosed with a brain tumour.

The 2016 film was based on a true story of a girl from a Ugandan slum who - despite not going to school - took up chess and went on to compete in international tournaments.

When Nikita Pearl Waliga was first diagnosed with a brain tumour in 2016, well-wishers raised funds for her to receive treatment in India as her tumour could not be treated in Uganda.

She was given the all-clear in 2017 but last year was found to have another tumour.

Cheptegei smashes 5km road world record

Image caption: The Ugandan athlete beat the world record by 27 seconds

Uganda's world 10,000m champion Joshua Cheptegei has broken the 5km road world record by 27 seconds in Monaco.

The 23-year-old ran 12 minutes 51 seconds on Sunday to smash the previous record, set by Kenya's Rhonex Kipruto en route to victory at January's Valencia 10k.

"I had sub-13 minutes in my mind so when my legs felt good I decided to really go for it," said Cheptegai.

In December, Cheptegai ran 26:38 to break the 10km road world record, which had stood for almost 10 years, but that mark was bettered last month by Kipruto, who set new records at both 5km and 10km in his victory over the latter distance in Spain.

Cheptegei's record-breaking time is subject to official World Athletics ratification procedures, as are Kipruto's.

Sudan allows former foe Israel to fly over its territory

Image caption: The first Israeli plane crossed Sudan on Saturday on its way to South America (file photo)

Israel says it has begun flying commercial aircraft through Sudanese airspace under an agreement with the Khartoum government.

The Israeli prime minister, Benjamin Netanyahu, told a group of visiting US Jewish leaders that the first Israeli plane crossed Sudan on Saturday, bound for South America.

He said the new air corridor would cut the flying time on the route by three hours.

Sudan said in early Ferbruary that it had given initial approval for Israeli planes to fly over its territory.

Mr Netanyahu said Israel was discussing rapid normalisation of ties with its former foe.

Sudan, which has close ties with the Palestinians, has stopped short of referring to improving ties with Israel.