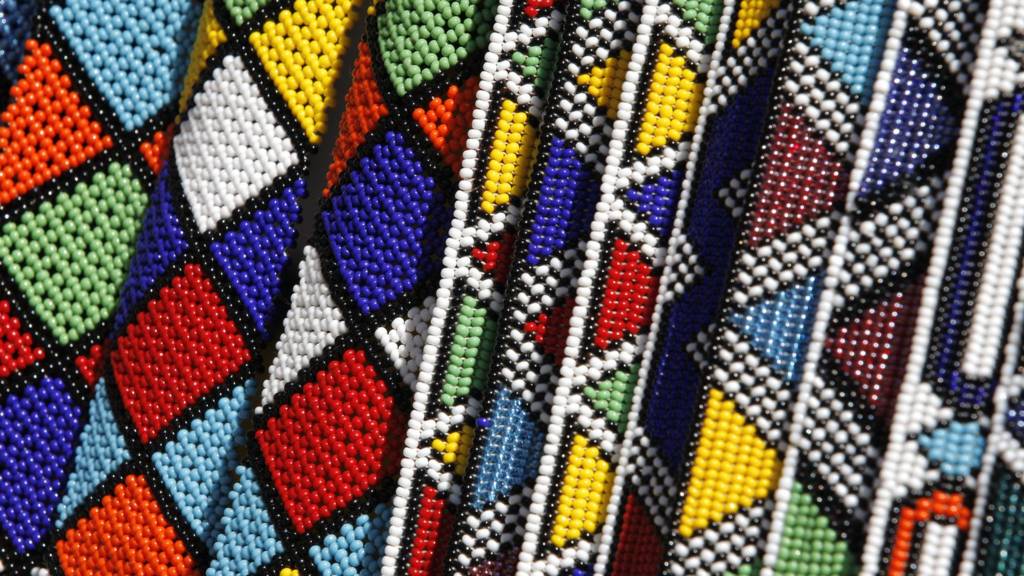 This is an automated BBC News feed until Monday morning
By Bernd Debusmann Jr

Business reporter

By Michelle Roberts

Health editor, BBC News online

Two killed at Chad opposition leader's home

Image caption: Mr Dillo said five members of his family had been killed

Officials in Chad say at least two people were killed when the security forces tried to arrest the opposition leader Yaya Dillo at his home in the capital, Ndjamena.

Mr Dillo said five members of his family had been killed, including his mother, but this has not been independently confirmed.

The government said the security forces came under fire from Mr Dillo's home. Internet services have been cut in Ndjamena.

Mr Dillo is running against President Idriss Deby in April's election.

He led rebels fighting against Mr Deby in 2006 before joining his government.

Russia warship docks in port Sudan

Mary Harper

Africa editor, BBC World Service

A Russian warship has entered a port in Sudan where Russia is planning to build a naval base.

Russia's Interfax news agency said the Admiral Grigorovich was the first Russian warship to enter Port Sudan.

Last November Vladimir Putin approved the creation of a Russian naval facility in Sudan capable of mooring nuclear-powered vessels.

The base will house about 300 military and civilian personnel.

This will be Russia's first military base in Africa.

Ten killed in DR Congo militia attack

Mary Harper

Africa editor, BBC World Service

Image caption: A soldier of the FARDC (Armed Forces of the Democratic Republic of the Congo) takes position during exchanges of fire with members of the ADF

The army in the Democratic Republic of Congo says at least ten people have been killed by a militia in the east of the country.

A military spokesman said the Allied Democratic Forces beheaded eight people in one village Boyo and shot two more in another nearby Kainama. They also burned down houses.

The ADF has stepped up attacks on civilians since the military launched an offensive against the group eighteen months ago.

The militia originated as an Islamist movement in Uganda, but has not staged attacks there for several years.

Lucy's dream of working in the Middle East turned into a nightmare of abuse. She's not the only one.

By Thomas Magill & Bethan Bell

Reporter, BBC London

Scroll down for this week's stories

We'll be back on Monday

That's all from the BBC Africa Live team until Monday morning - and until then there will be an automated news feed on this page.

You can also keep up-to-date with what's happening across the continent by listening to the Africa Today podcast or checking the BBC News website.

A reminder of our wise words of the day:

Quote Message: Don't throw stones towards where you've hidden your calabash." from A Beti proverb from Cameroon sent by Gertrude Onana in London, the UK

Click here to send us your African proverbs.

And we leave you with this photo from our gallery of Africa's top shots this week showing guests covered up against coronavirus at Milan Fashion Week in Italy, where for the first time five African-born designers opened proceedings.

The afrobeats tunes psyching up boxing champs

Copyright: Jomar O'Meally

Image caption: Boxers Joshua Buatsi (L) and Lawrence Okolie (R) may represent Britian, but are deeply influenced by their African heritage

If someone used to work in McDonald's and their nickname is "The Sauce" you may not necessarily expect them to be a 6ft 5in lean, mean fighting machine.

But in a few weeks' time Lawrence "The Sauce" Okolie will box for a world title for the first time.

"I'm going to be bringing that world title back to Britain and I'll be bringing it back to Nigeria."

The 28-year-old was born and raised in London but has parents from Nigeria: one Yoruba and one Igbo.

"It's a massive part of who I am and why I am the way that I am. My parents always said to me that when it's time to go back, go back with something.

"God willing I'm able to win my next fight, it's like now I'm a world champion there's more pulling power and more stuff that I can actually accomplish."

In the build-up to the fight on 20 March, against Poland's Krzysztof Glowacki for the vacant WBO cruiserweight crown, Okolie and his friend and fellow boxer Joshua Buatsi joined me on This Is Africa for a chat about their love of afrobeats, the classic tracks they grew up listening to and the heavy-hitting tunes that get them through tough training sessions.

"If I'm doing a long run, I know reggae music's the one for me," says Buatsi, an Olympic bronze medallist who was born in Ghana's capital, Accra, before moving to the UK when he was nine.

"But it has to be a live version. I can't listen to the ones done in the studio. In the boxing gym, when I'm working hard, I love the American artists. Gunna, Lil Baby - the rhythms and the beats they put together and the flows over it."

Okolie adds: "I think it [music] is part of every training session of mine.

"Hours every day, it's music. Most athletes would say music is one of the most important things."

For every boxer one of the toughest musical choices comes in the form of that all-important ring walk.

But when you write and record your own rap tracks, like Okolie, maybe it's not so tough after all.

"I feel like, if I'm going to walk out, I might as well motivate myself and walk out to my own sound."

If "The Sauce" becomes a world champion later this month, you may end up hearing more of his tasty lyrical flavours.

You can secure a ringside seat to hear the rest of that interview by checking out Saturday's This is Africa on BBC World Service radio and partner stations across Africa.

The Resident Presidents lock horns over space travel

BBC Focus on Africa radio

Zimbabwe's nurses 'reluctant to take China vaccine'

Image caption: Vice-President Constantino Chiwenga, who also serves as health minister, was the first to take the jab on 18 February

Medical workers in Zimbabwe have been reluctant to take Covid-19 vaccinations received from China, the AFP news agency reports the nurses' union as saying.

It cites a lack of clarity over whether China's Sinopharm vaccine protects against a virus variant that emerged in neighbouring South Africa.

The vaccination campaign began last week, but Enock Dongo, president of the 12,000-member Zimbabwe Nurses Association, said that uptake amongst health workers was low.

"As things stand, people are reluctant," Mr Dongo told AFP.

Developers of the Sinopharm vaccine say it is 79% effective against coronavirus.

But its efficacy against the more contagious variant, now dominant in Zimbabwe, is still unclear, AFP says.

Nigerian mothers fear schools after mass kidnaps

Copyright: Sanusi Jangebe

Image caption: Worried parents have taken home those girls who weren't abducted

Two mothers in northern Nigeria have told the BBC how Friday's school kidnapping is terrifying parents.

More than 300 schoolgirls were abducted in the early hours of the morning by unidentified gunmen from a school in north-western Zamfara state.

"Most parents are withdrawing from school," Aisha Muktar, a fashion designer with three children, told BBC OS.

She lives in Katsina state, where 300 boys were taken from their boarding school in December, and says kidnapping for ransom is widespread as the country lacks basic security.

But after that incident, at a school that was only an hour's drive away, Ms Muktar says her eight-year-old was scared.

He kept asking what he should do if this happened to him if he went to boarding school.

"I didn't have an answer," she said.

Hawwa Dodo, who runs a food business in Katsina, agrees the frequency of the mass kidnappings is alarming.

"It's very close to us, very close to home," Ms Dodo said.

"I was a product of boarding school and I know how good it is, but I don't think I can ever let my two kids go to boarding school."

You can listen to Aisha Muktar and Hawwa Dodo on BBC OS on the World Service.

Togo bribe case to go ahead in France

Grant Ferrett

BBC World Service

A judge in Paris has ruled that the corruption trial of a leading French industrialist should go ahead, despite his guilty plea.

The court decided that the case against Vincent Bolloré was so serious that it should not be settled, as agreed with prosecutors, with a $450,000 (£323,000) fine.

Mr Bolloré and two others had already accepted their guilt in bribing an official in Togo to win a contract to run the port of Lomé a decade ago.

The case against Mr Bolloré's conglomerate has been concluded with a fine of $15m.

Senegal MP to face rape charge after immunity lifted

Image caption: Ousmane Sonko finished third in presidential elections in 2019

Lawmakers in Senegal have voted to lift the immunity of leading opposition MP Ousmane Sonko, who has been accused of rape - allegations he denies.

Mr Sonko finished third in the 2019 presidential elections, and is considered a strong future presidential contender in the West African state, the AFP news agency reports.

The 46-year-old head of the opposition Pastef party has accused President Macky Sall, who is serving his second term in office, of conspiring against him, AFP says.

Correspondents say the news is likely to upset his young supporters, who protested last month when a beauty-salon employee filed rape charges against him.

Niger reporter's house burnt amid election protests

Image caption: Opposition demonstrators throw stones during clashes with police on Wednesday

The house of RFI's correspondent in Niger was attacked and burnt amid tensions about the results of a presidential run-off held on Sunday, the French broadcaster said.

Moussa Kaka was targeted on Thursday because he was a journalist, the French radio station said, condemning the attack.

Former Interior Minister Mohamed Bazoum, the ruling party's candidate, was declared the winner, which opposition candidate Mahamane Ousmane is contesting, alleging fraud.

"This is a very serious attack on the freedom of the press," the RFI statement said.

"A long-time RFI correspondent in Niger, Moussa Kaka has already been subjected to numerous threats, including cyber-harassment by unknown individuals at the end of last year, and has already filed a complaint."

At least two people have died during protests this week.

Meanwhile, leading opposition figure Hama Amadou, accused by the government of stoking unrest, has handed himself into police, one of his aides said, the AFP news agency reports.

Mr Amadou had once been considered the main opposition contender to run against Mr Bazoum, but was banned from running because of a conviction for baby trafficking, which he says was politically motivated.

He went on to support Mr Ousmane in the race.

Mr Bazoum, 61, is set to succeed President Mahamdou Issoufou, who is stepping down after two five-year terms.