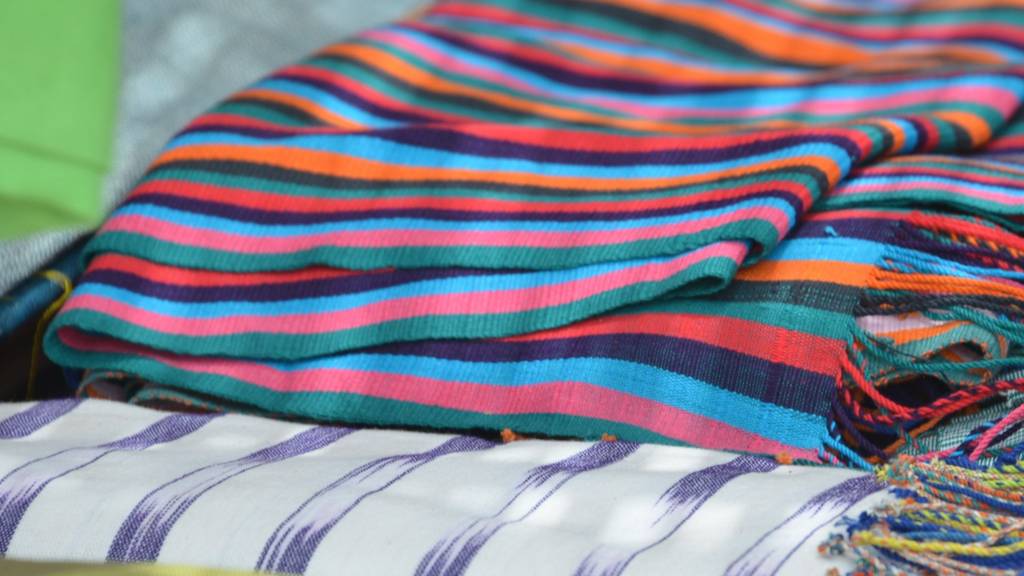 Live
Africa Live this week: 26 September -2 October 2022
Bringing you the latest news from around Africa at bbc.com/africalive. There is an automated feed at weekends and overnight.
By Anne Soy

Senior Africa correspondent

BBC Africa Eye goes on a journey with a woman in Kenya, searching for the father she has never known.

By Steve Vickers

BBC News, Harare

Trainee doctor dies on Uganda's Ebola frontline

Patience Atuhaire

BBC News, Kampala

A trainee doctor who worked on the frontline battling the Ebola outbreak in Uganda has died from the virus, the health ministry confirms.

Ali Mohammed, 37, had come from Tanzania to study for a master's degree in surgery.

He was one of six of medical trainees working at Mubende regional hospital who contracted Ebola and were moved to a quarantine centre.

Mr Mohammed is the second health worker to die of the virus. The first was a midwife from a private clinic in Mubende district.

Official figures indicate that the total number of confirmed Ebola cases stands at 35, with eight deaths.

Mubende is at the centre of this outbreak, and medical students there warned the government they were putting their lives at risk because they lacked proper equipment and sometimes had to handle patients with bare hands.

The medical association and the surgeons' association in the country have issued messages of condolence on their Twitter accounts.

By Anna Foster

BBC News, Tunis

By Oluwashina Okeleji

Sports Writer

Scroll down for Friday's stories

We're back on Monday

That's all from the BBC Africa Live team for today. There will be an automated news feed until Monday morning Nairobi time.

You can keep up to date on the BBC News website, or by listening to the Africa Today podcast.

Our proverb of the day:

Quote Message: When ants march in and out of the house, it means there is food." from A proverb sent by George Nhlema in Karonga, Malawi.

And we leave you with this picture of two boys playing on a mattress discarded in a township in Cape Town South African. It's from our selection of the best pictures from the continent and beyond.

Not a zillionaire, but happy all the same - Chike

DJ Edu

Presenter of This Is Africa on BBC World Service

Copyright: Michael Tubes Creations

Nigerian singer Chike has spoken to the BBC's This is Africa radio programme about the financial pressures he faces after his musical success and the release of his album, The Brother's Keeper.

His family turn to him when big decisions need to be made because he is "the one who's going to pay", he said.

"I'm not a zillionaire or a billionaire, far from that," he added, saying he's happy.

In fact, his new album's name is a direct reference to how his relationships with friends and family have changed following his success as a musical artist.

Chike came to fame through talent shows including The Voice Nigeria, and unusually, he has managed to build a career in his own right subsequently, with several hit songs to his name and an award winning first album, Boo of the Booless.

But with big success comes big responsibility he says: "With this new life I have to look after everyone that is around me. That is the reality right now."

Look out for Chike performing his songs at a festival or on a stage near you... But spare a thought for the man, don't ask him for money!

You can hear the conversation with Chike on This is Africa this Saturday, on BBC World Service radio and partner stations across Africa, as well as online.

Ebola fatality recorded in fourth Uganda district

There has been a confirmed death from Ebola in Uganda's western Kagadi region bringing to four the number of districts affected by the disease.

Kagadi is about 100 km (62 miles) from Mubende where the first cases were reported earlier this month.

There have been 35 confirmed Ebola cases and seven deaths.

President Yoweri Museveni has ruled out a lockdown of affected areas.

Uganda's Ebola outbreak involves the rare Sudan strain of the virus for which there is no vaccine.

Read more on Ebola:

'Alarming' Tigray humanitarian conditions EU warns

Image caption: Those affected by the conflict have had to seek shelter in internally displaced persons camps

The European Union says there has been an "alarming" deterioration of humanitarian conditions in Ethiopia's northern Tigray region following the resumption of full-scale war between the federal government and rebel forces last month.

The EU's commissioner for crisis management, Janez Lenarcic, said the situation was terrible before the fighting escalated, with Ethiopia experiencing its worst drought in more than four decades.

Aid workers say at least six people were killed by air strikes in a town near the Eritrean border earlier this week.

Satellite images have shown what appears to be a significant build up of military hardware on both sides of Ethiopia's northern border with Eritrea.

By Mayeni Jones & Damian Zane

BBC News

East African court upholds controversial Maasai evictions

Image caption: The Tanzanian government says the relocation is necessary to protect wildlife

A regional court has dismissed a case brought by Maasai pastoralists to stop the Tanzanian government from evicting them from their ancestral land.

The East African Court of Justice upheld the government's decision to cordon off 1,500 sq km (580 sq miles) of land in the Ngorongoro conservation area in order to protect wildlife.

The judges said no compensation was owed to the Maasai because nobody had been injured and no property lost during the evictions.

Tanzania has traditionally allowed indigenous communities to live in national parks but the authorities say population growth is disturbing wildlife habitats.

Somali police commissioner killed in roadside bomb

Juneydi Farah

BBC Somali service

Copyright: Farhan Mohamoud Adan/ Twitter

Image caption: Farhan Mohamoud Adan used to be commander of the Somali special police force

Mogadishu's Police Commissioner, Farhan Mohamoud Adan - also known as Farhan Qarole - was killed on Friday in a roadside bomb attack near Bal'ad district, 35 km (21 miles) north of the Somalia's capital. Mr Adan was in a police convoy when his vehicle struck a roadside bomb that the militant group, al-Shabab, allegedly planted before they withdrew from the strategic village of Basra that connects the Lower and Middle Shabelle regions.

Farhan Qarole was an ex-commander of the Somali special police force, Haramacad, before he took over as a chief of Banadir regional police force, which is the provincial region of greater Mogadishu.

The police chief had in the past survived two attempted assassinations whilst in post, in July 2021 and in May 2022.

This latest attack comes as earlier this month local clan militia in Hiran region, known as Ma'awiley, took up arms against al-Shabab with the support of Somalia's government and the army. They have been successful in taking control of Hiran region.

Al-shabab controlled large swathe of south and central Somalia but since this latest joint offensive, the group has lost ground never seen before since its exit from Mogadishu.

Earlier this morning, Somalia's Defence Minister, Abdikadir Mohamed Nur, told state media that the army - with the support of locals - have taken nine towns in Lower Shabelle including Basra.

So far no one has claimed responsibility for the attack against the commander.

Nigeria paratroopers botched landing sparks mixed reactions

Ishaq Khalid

BBC News, Abuja

Image caption: Nigerian authorities told people not to panic about seeing the paratroopers

Thursday's botched landing by Nigerian paratroopers has dominated conversation in the country.

Videos of some them crashing on trees, on roofs in residential areas, and at least one ending up on a parking lot setting of a car alarm, have been widely shared online.

The Nigerian air force said the displays were rehearsals for Saturday's independence day celebrations.

Initially there was panic and shock among residents in the capital, Abuja, but these were followed by mocking of the botched landing.

Here's one video that was shared online.