How great artists have fought creative block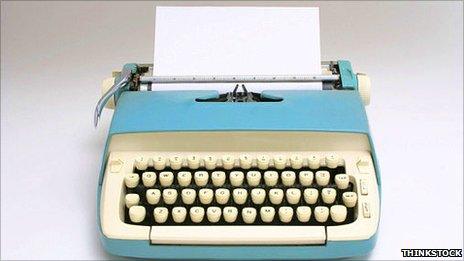 Many artists fear their creativity will dry up - and often it does. But, says Professor Robert Winston, great composers have come through creative blocks to produce outstanding works. At least one, though, was driven to suicide by vanishing inspiration.
Sergei Rachmaninoff hoped to revolutionise composition when writing his first symphony at the age of 24. But the omens were bad.
Intruding during rehearsal, the much-respected elder statesman of Russian music, Nikolai Rimsky-Korsakov, said to the young composer: "Forgive me, but I do not find this music at all agreeable."
The conductor was Alexander Glazunov, Rimsky-Korsakov's friend, and he wasn't up to scratch: "Slow by nature, maladroit and clumsy… manifestly displayed little ability either for conducting rehearsals or for swaying the orchestra during concert performances."
Moreover the cuts that Glazunov imposed on the score made little sense. He ignored Rachmaninoff's protests, which became increasingly anxious. And adding insult to injury, at the first performance in St Petersburg in 1897, Glazunov - who was well known by conservatoire pupils to indulge himself - was drunk. The result was a travesty and before the orchestra finished, Rachmaninoff rushed into the street in total despair.
At the mercy of very public, virulent criticism from composers he respected, Rachmaninoff seems to have suffered creative block for the next two years or so.
He became deeply depressed and largely stopped composing music, supporting himself by recitals and by conducting.
After that fateful concert he said: "I returned to Moscow a changed man. My confidence in myself received a sudden blow. Agonising hours spent in doubt and hard thinking had brought me to the conclusion that I ought to give up composing."
Eventually, Rachmaninoff was persuaded to seek help from a fashionable hypnotherapist, Dr Nikolai Dahl. Exactly what Dahl did is a mystery, but he was sympathetic to Rachmaninoff, being something of an amateur musician himself.
After various sessions, it seems the outcome of Dahl's therapy was the Second Piano Concerto, one of the best-known concertos of all time.
Self-doubt haunts many creative minds, and many fine composers suffered greatly from feeling that their work was unworthy.
Franz Schubert had difficulty in writing when he became ill and depressed in 1822, and he seems to have been most prolific when he was better appreciated and getting published at the end of his short life.
Beethoven often found it difficult to compose but had a particularly fallow period between 1813 to 1820, writing just one string quartet (Opus 95), the Hammerklavier and two other piano sonatas, two cello sonatas and a song cycle.
Admittedly, several of these are great works, but his output during that troubled period was very sparse compared to what had preceded and what was to follow.
There may have been several reasons for his scant output - he was preoccupied with legal battles over his nephew Karl, he was frequently unwell and he was deeply miserable about his increasing deafness. But perhaps he was also marshalling his thoughts for some very great works that were to come.
By the end of the 1920s, British composer Peter Warlock produced less and less music, supporting himself with journalism and music criticism. He suffered severe depression, and although during this final period he wrote a few great songs and his well-known Capriol Suite, he felt increasingly that his muse had dried.
By 1930, life was very dark. He was found gassed in his Chelsea flat that December and it seems likely he committed suicide even though the coroner returned an open verdict.
Creative block does not just afflict composers. Writers, painters, poets all frequently have prolonged periods when they are unable to produce good work. And innovative scientists may experience drought as well.
Frequently, the onset of depression announces a period when an artist cannot find inspiration. Various studies show that suicide is more common amongst creative people. Certainly, they are more likely to suffer frightening mood swings - being particularly creative when elated, but much less so when feelings of inadequacy or worthlessness set in.
This surely is why many creative people abuse drugs. Coleridge, de Quincey and Berlioz all took opium for stimulation, and Byron, Shelley and Poe notoriously sought ideas using different drugs. And Kary Mullis, the Nobel Prize winner for DNA analysis, admits he gained inspiration through using LSD.
Alcohol is widely abused by artists. It wasn't just Glazunov who needed alcohol - all four composers in this series of programmes resorted to drink at different times. Schubert and Warlock were particularly heavy drinkers, but in Beethoven's case his addiction to cheap Austrian wine caused the liver failure and cirrhosis that contributed to his death.
Can creative block be cured? I think not - I doubt the "medical" help Dr Dahl gave Rachmaninoff made a huge difference. But perhaps he encouraged his sense of worth, his confidence and self-esteem. Certainly, after that black depression he never reached such depths again - though so much of his music continues to conjure feelings of sadness as well as elation in its listeners.
Lord Winston is Weston Professor of Science and Society at Imperial College London