Been and Gone: Strict teacher to fast talker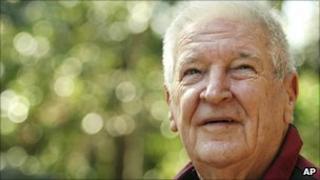 Our regular column covering the passing of significant - but lesser-reported - people of the past month.
When, back in the 1960s, a Florida PE teacher named Leonard Skinner sent a group of students to the principal for having long hair, he little thought that their revenge would be both sweet and lucrative. The students went on to form a rock band, basing the name on that of their old teacher, although changing the spelling to Lynyrd Skynyrd. To rub in the point their first album was entitled Pronounced Leh-Nerd Skin-Nerd. The band went on to achieve massive success with songs such as Sweet Home Alabama and Free Bird. Despite the death of three band members in an air crash in 1977, they regrouped and are still recording and touring. Skinner himself had a reputation as a disciplinarian and was not in favour of the loud music and long hair that went with the sixties youth culture. He professed to be annoyed that the band had used his name, although they later played at a bar he opened in their home town of Jacksonville.
While Skinner inspired the name of a band, Beatrice Sinclair was the model for one of television comedy's most famous characters, Sybil Fawlty. Beatrice, together with her husband Donald, ran the Gleneagles hotel in Torquay that, in 1970, became the base for the Monty Python team which was filming in the area. The couple found the antics of the Python cast members just a little too much and Donald insisted they should leave, but Beatrice, mindful of the income, insisted they be allowed to stay. John Cleese later remembered Beatrice as the driving force behind the hotel and her husband's habit of meekly saying, "Yes, dear" to any instruction she issued. He also described Donald as the rudest man he'd ever met. Beatrice refused to discuss Fawlty Towers until 2002 when, in an interview, she complained that the sit-com had been unfair to her husband. John Cleese, she said, was an "utter fool" who had "made millions out of our unhappiness".
The elegant look that made Diana, Princess of Wales a fashion icon was in large part due to the skills of designer Catherine Walker. Beginning in 1981, she eventually designed more than 1,000 outfits for the princess, creating a sophisticated look for one of the world's most photographed women. The two became great friends, particularly after the royal marriage ran into trouble, but Walker was the soul of discretion and refused to make any public comment about her royal client. As well as the Princess of Wales, Catherine Walker had an enviable list of clients which included Darcey Bussell, Joely Richardson and Queen Noor of Jordan. Born Catherine Marguerite Marie-Therese Baheux in France, she lived in England from 1970 and married a solicitor named John Walker who was killed just five years later. Unlike many fashion designers, she maintained a low profile throughout her career and preferred to allow the clothes worn by her glamorous clients to speak for her. When Diana was laid to rest in the grounds of Althrop in 1997, she was wearing a black dress designed by Catherine Walker.
Glamorous women were also the stock-in-trade of crooner Eddie Fisher, whose decision to leave his first wife - the actress Debbie Reynolds - in 1959, to marry Elizabeth Taylor, caused a major scandal in Hollywood. Fisher was one of the most popular singers of the 1950s with a string of Top 10 hits in the US. He began an affair with Taylor after her husband, Mike Todd, had died in a plane crash and the subsequent divorce from Reynolds was both high-profile and messy. It led to the NBC television network cancelling Fisher's popular TV series. He was divorced from Taylor in 1964 after her affair with Richard Burton and he went on to marry the actress and singer, Connie Stevens, although the union lasted less than two years. By then his career was sliding and various attempts at a comeback failed to ignite any interest. However, he found time for two further marriages, to a 21-year-old beauty queen in 1975, which lasted just 10 months, and finally in 1993, to Betty Lin, a Chinese-born businesswoman who predeceased him. His daughter Carrie, whose mother was Debbie Reynolds, played Princess Leia in the original Star Wars films.
Music also lost busker and one-man band Don Partridge, who achieved fame with two Top 10 hits in the 1960s. Partridge left school at 15 and admitted having worked at 45 different jobs - even a spot of burglary - before he set off to busk his way around Europe. He started just singing to a guitar but eventually became a one-man band playing harmonica, bass drum and cymbal at the same time. When he returned to London he frequently found himself arrested for performing on the streets but gained a high enough profile to get a slot on a TV show. Offered a recording contract with Columbia Records, his debut single, Rosie, reached number four in the UK charts and he followed it up with another hit, Blue Eyes. In 1969 he hired the Royal Albert Hall to put on a busking show, with the proceeds being shared among all the performers. Partridge went back on to the streets, busking in Sweden and Canada, before returning to the UK in 1990.
When US forces in World War II needed to transmit encoded messages by phone or radio, they turned to a group of Navajo Native Americans of whom Allen Dale June was one of the last survivors. Known as code talkers, bilingual Navajo speakers could encode, transmit, and decode a message 100 times faster than the encoding machines available at the time. An extremely complex language, it was estimated that only 30 non-Navajos could actually understand it at the time war broke out. June enlisted with the US Marines in 1941 and served throughout the war, finally leaving the military with the rank of sergeant. He eventually went on to obtain a degree in accounting and business administration. Together with fellow code talkers, he was awarded the Congressional Medal of Honor in 2001.
Among others who died in September were former Lord Chief Justice Lord Bingham and the larger-than-life former Liberal Democrat MP Cyril Smith.