Been and gone: Kinky Granny and Workmate inventor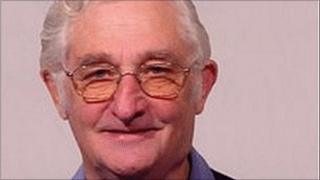 Our regular column covering the passing of significant - but lesser-reported - people of the past month.
No self-respecting DIY enthusiast would be without a Workmate, yet its inventor Ron Hickman struggled to find a company willing to produce it. Hickman came up with the idea in the early 1960s, when he accidentally sawed through the seat of an expensive chair he was using to steady a plank of wood. His idea of a bench comprising two adjustable sides with a gap to hold the wood was turned down by the toolmakers, Stanley, who believed they would sell only a few dozen. Hickman began making the benches himself and selling them to builders before, 12 years later, Black & Decker saw the potential and put it into production. Since then more than 100 million have been sold around the world. While not doing DIY, Hickman's day job was at Lotus cars, where he helped design the classic Elite and Elan sports cars, coming up with the revolutionary idea of a glass fibre shell over a steel frame.
Another ubiquitous brand, Topshop, was the brainchild of Raymond Burton. His father Moshe Osinsky, a Jewish immigrant, arrived in London with just £100, changed his name to Montague Burton and founded the eponymous tailoring chain. Raymond joined the business and by the end of World War II was in charge of the company's 600 shops and 14 factories. During the fashion boom of the 1960s Burton opened the first Topshop, within a branch of Peter Robinson, by then a part of the Burton group. Within two decades the chain was on almost every High Street. Burton later oversaw the purchase of the Dorothy Perkins and Evans chains before his company became part of the Arcadia group. He once said that Topshop was one of his two proudest achievements, the other being his support for the Jewish Museum in London.
Another High Street chain, the bookmakers Ladbrokes, owed its success to the skill and often sheer bloody-mindedness of Cyril Stein. He bought Ladbrokes in 1956 at a time when betting either took place on the racecourse or, for the well-heeled, through credit facilities with long-established turf accountants. When off-course betting shops were legalised in 1961, Stein recycled his increasing turnover to build a chain of more than 1,000 shops, before branching out into casinos. The latter came close to causing his downfall, after magistrates found that he was enticing big gamblers from other casinos, in breach of gaming laws. Ever one for the big deal, Stein took Ladbrokes into hotels when he bought the non-US end of the Hilton chain. He also branched out into DIY with Texas Homecare and electrical retailing with Laskys. When he finally quit in the early 1990s his company, which had cost him £100,000 to buy, was capitalised at £2bn.
Nicholas Courtney's role as Brigadier Lethbridge-Stewart made him one of the longest-serving supporting actors in the Doctor Who series. While The Doctor used violence only as a last resort, the Brigadier's first instinct when approached by a lumbering alien was to order his men to open fire, with the command: "Five rounds rapid." Lethbridge-Stewart was just a colonel when he made his first appearance in 1968 as head of the United Nations Intelligence (UNIT) taskforce, alongside Patrick Troughton as The Doctor. When Jon Pertwee's Doctor was marooned on Earth, the Lethbridge-Stewart character took a more central role. Courtney's last regular appearance was with Sylvester McCoy in 1989. After leaving Doctor Who he guest starred in a string of television dramas. He was also a proud president of the Doctor Who Appreciation Society.
Acting also lost the versatile Margaret John, who was known most recently for playing the raunchy Doris in the BBC comedy, Gavin & Stacey. She began her career in rep in her native Wales, before moving on to radio and then television. Although not a native Welsh speaker, she began appearing in Welsh language TV programmes in the 1950s, before embarking on a seemingly endless series of TV roles. Softly, Softly, Blake's 7, Lovejoy and Doomwatch were just some of the series in which she made an appearance. She enjoyed her longest run during the 1980s when she played a receptionist in the ITV soap, Crossroads. Her role as the cannabis-smoking Doris showed her natural gift for comedy and brought her other uninhibited roles, notably that of Kinky Granny, in the film A Bit of Tom Jones and, at the age of 82, faking orgasms in a production of The Vagina Monologues.
Roles don't come much raunchier than that of Jeanne, played by Maria Schneider, in the controversial film Last Tango in Paris. The film, depicting a steamy relationship between Jeanne and Paul, played by Marlon Brando, caused outrage. This was as much for its seeming glorification of loveless sex, as for the inventive use of a pack of butter. Schneider later criticised the film's director, Bernado Bertolucci, saying he had taken advantage of her youth and inexperience and vowed never to do a nude scene again. Born in Paris, she was befriended as a teenager by Brigitte Bardot who persuaded her to take up acting. After Last Tango, she fought drug and alcohol addiction before recovering in the early 1980s. She appeared in a number of films, notably Franco Zeffirelli's 1996 production of Jane Eyre, in which she played Rochester's mad wife Bertha. In 2010 she was awarded the medal of Chevalier, of the Ordre des Arts et des Lettres, for her contribution to French cinema.
Among others who died in February were actor Alfred Burke, famous for his portrayal of seedy private detective, Frank Marker; England cricketer and Test Match Special pundit, Trevor Bailey; versatile Irish character actor, TP McKenna; noted blues guitarist and one time member of Thin Lizzy Gary Moore, and reclusive millionaire John Paul Getty III.