Been and Gone: The man who helped popularise skateboarding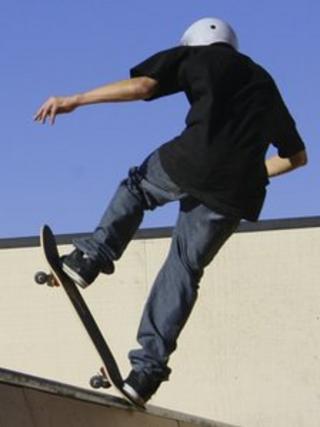 Our regular column covering the passing of significant - but lesser-reported - people of the past month.
The ability of modern skateboard enthusiasts to perform their complex manoeuvres owes much to a former beach lifeguard namedLarry Stevenson. While working the local sands in California in the early 1960s, he noticed youngsters riding homemade and potentially dangerous skateboards along the waterfront. Convinced he could produce something much safer, he began making his own brand of boards. His genius was to shape them like surfboards and to market them as the equivalent of surfing on dry land. However, a backlash against what were perceived as dangerous machines seemingly ended the craze and he went back to being a lifeguard. Then, in 1969, he had the idea of the kicktail, a metal bar protruding from the board which enabled the rider to carry out complicated tricks. This, together with the use of polyurethane wheels, revitalised skateboarding, although he was unable to benefit financially from his idea as it was deemed "too simple" to deserve a patent.
Railway enthusiasts are a committed breed but few have faced bankruptcy in pursuit of their passion. ForAlan Pegler, the sight of the Flying Scotsman rusting in a breakers yard was enough to persuade him to sink a large part of his family fortune into restoring the locomotive. He came up with the idea of shipping the engine to America as part of a British export drive. The withdrawal of support by the incoming Conservative government in 1970 saw Pegler and locomotive stranded on the wrong side of the Atlantic. With all his money gone, Pegler had to work his way home, leaving the Flying Scotsman to be rescued by another entrepreneur. Pegler's love affair with the railways started in the 1950s when he was the driving force behind the rescue of the Ffestiniog railway in North Wales, which, over a 30-year period, was restored to full working order.
During the 1960s and 70s, journalist and film archivistPhilip Jenkinsonbecame one of the best-known faces on BBC television. For five years he presented the film slot on the iconic programme Late Night Line-Up, where viewers could write in to request their favourite clips. He went on to host Film Night, reviewing both newly released and older films. Jenkinson's somewhat rambling presentational style endeared him to viewers and he was one of the seven BBC presenters who dressed in sailor suits to perform There Is Nothing Like a Dame on The Morecambe and Wise Show in 1977. In between, he edited film sequences for various programmes, including The Old Grey Whistle Test, and wrote a weekly column in the Radio Times, reviewing the films appearing in that week's television schedules. A keen collector of old films, he set up Filmfinders, which sourced film clips for advertisements and TV documentaries.
When salesmanChaleo Yoovidhyanoticed that one of his company's tonics was popular with lorry drivers in his native Thailand, he decided to produce a version of his own. The result - a sticky liquid, liberally laced with caffeine and other substances - was christened Krathing Daeng, Thai for Red Water Buffalo. In 1982 he chanced across an Austrian toothpaste salesman Dietrich Mateschitz, who drank his product to ward off jet lag, and the two men formed a partnership. Mateschitz added some fizz and a blue and silver can, and renamed it Red Bull before launching it in Austria in 1987. Within two decades Yoovidhya's drink was being sold around the world, with youngsters mixing it with vodka in the evenings, then drinking it neat the next morning to ward off the inevitable hangover. The drink brought him a billion-dollar fortune, but Yoovidhya lived a reclusive life, refusing all requests for media interviews.
Immunity from sea sickness gave Radio Caroline DJTom Lodgea great advantage as the pirate radio ship tossed about in the North Sea. Not only was Lodge one of Caroline's most popular presenters, but as programme director, he was credited with changing the style of the station and making its playlist more in tune with the pop scene of the mid-1960s. He recruited a younger breed of DJs, including Johnnie Walker, encouraging them to abandon playlists and adopt a looser, American-sounding style. He had an adventurous life before joining Caroline, working as a cowboy and then as an ice fisherman in Canada, where he once almost froze to death on an ice floe. He wrote of his Caroline experiences in his book The Ship that Rocked the World, but expressed his disdain for the later film of the same title, claiming it placed far too much emphasis on drugs.
Eric Watson's photographs were an important part of the pop culture of the 1980s. He was especially well known for his collaboration with the Pet Shop Boys whose image owed much to Watson's skills as a photographer and video maker. He shot the cover for the duo's 1987 hit It's a Sin and was the driving force behind their video for West End Girls. It was the perfect partnership between the artistically aware Pet Shop Boys and Watson's own desire to explore new ways of representing the music of the time. He studied at Hornsey College of Art, where one of his fellow students was Stuart Goddard, later to become Adam Ant. He then cut his teeth on the magazine Smash Hits, before going on to work with artists such as Dusty Springfield, Holly Johnson and Chris Rea.
Among others who died in March were the flamboyant former MP and constitutional expertLord St John of Fawsley; character actorPhilip Madoc; Welsh rugby starMervyn Daviesand former World Darts ChampionJocky Wilson.