News tweets: 'Mad cows', strippers and bad jokes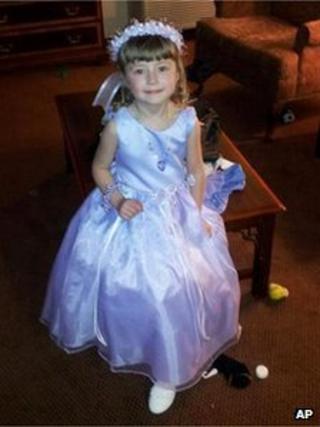 For the week of 22 April, here is the news - condensed into 10 topical tweets, some more serious than others.
1. Newt Gingrich is forgotten but not gone.
Michigan political satirist LOLGOP (@ LOLGOP ), as the former House speaker indicated he was ending his bid for the Republican presidential nomination - then kept holding campaign-style events with costly Secret Service protection.
2. TSA neutralizes threat posed by 4-year-old girl who gave her grandmother a hug without prior approval.
Huffington Post writer Radley Balko (@ radleybalko ) after the US Transportation Security Administration patted down a sobbing child who had violated checkpoint procedure.
3. Romney's victory speech: "I love American democracy. I'm good friends with the owners of it."
Comic writer Andy Borowitz @ BorowitzReport , as Mitt Romney locks up the Republican nomination. The tweet played on a remark of Mr Romney's - that he was friends with the owners of Nascar teams - when he was trying to demonstrate his everyman appeal.
4. In '07 I heard John Edwards tell a sappy story about a kid who sold his bike to donate to the campaign. What does that kid think now?
New York Times reporter Jodi Kantor (@ jodikantor ), as a jury heard testimony in the trial of former senator and two-time presidential candidate John Edwards. Mr Edwards, a Democrat, is charged with using illicit campaign donations to conceal an adulterous affair that produced a child, while his wife was dying of cancer.
5. "Battle Escalates Over Islam's Role in Egypt," the @nytimes headline says. This headline has arguably been valid every day since 1798.
Andrew Exum (@ abumuqawama ), a Middle East analyst with the Center for a New American Security, on press coverage of post-Arab Spring politics in Egypt.
6. In China, billionaires run the country. In US, billionaires employ others to run it for them.
Former George W Bush speech writer and Republican political commentator David Frum (@ DavidFrum ), on the ongoing revelations about the wealth and connections of disgraced Chinese Communist Party official Bo Xilai.
7. Ouch -- State Dept briefing, with kids in attendance for "Take Your Child to Work Day", opens with discussion of prostitutes and strip clubs
Reuters correspondent Andrew Quinn (@ andrewquinn ) on the subject matter being discussed in Foggy Bottom, as the Secret Service Latin America prostitution scandal continues to unfold.
8. To a man? "Sandra Fluke Announces Engagement"
Conservative Fox News personality Monica Crowley (@ MonicaCrowley ) took a crack at Sandra Fluke, a Georgetown University law student whose campaign for birth control coverage at the Catholic school earned her acclaim from Democrats and barbs from the right. Left-leaning critics leapt on Ms Crowley, accusing her of misogyny, homophobia - and a poor sense of humour. The backlash spawned the hashtag # CrowleyJokes .
9. The Supreme Court heard arguments today on Arizona's immigration law, but only after Justice Sotomayor showed some ID.
Comedian Stephen Colbert (@ StephenAtHome ) marks a hearing in the US high court on the state's tough anti-illegal immigrant law. The law includes a provision requiring police to verify the immigration status of people stopped or arrested for another reason, if the police have "reasonable suspicion" the person is in the US illegally.
10. Scrapie-ng the bottom of the barrel RT @SanhoTree @brianbeutler Don't prion people's fears!
Talking Points Memo writer Brian Beutler (@ brianbeutler ) and Institute for Policy Studies fellow Sanho Tree (@ SanhoTree ) trade puns about the news that "mad cow" disease had been discovered in a dairy cow in California. Scrapie is a variant of the illness found in sheep and goats.