News tweets: Facebook, Greece and G8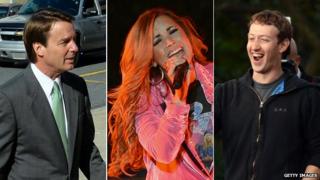 For the week of 13 May, here is the news - condensed into 10 topical tweets, some more serious than others.
1. Yahoo CEO resigns b/c he lied about his computer science degree. It could have [been] avoided if Yahoo just swallowed their pride & Googled him.
Twitter user "Harry." (@ Iareharry ) sees irony in the ouster of Yahoo CEO Scott Thompson.
2. "D4." "But sir..." "I SAID D4, DAMMIT!" -dialogue from Battleship, I assume
Humour writer Frank J Flemming (@ IMAO_ ) anticipates scenes from the summer blockbuster, based on the children's game, that opens this weekend.
3. John Edwards' defence rested without calling his mistress, which is more than he ever did.
Jeopardy champion Ken Jennings (@ KenJennings ) reflects on the end of the former presidential candidate's corruption trial.
4. Don't be upset about Twitter circulating rumours of Gabriel Garcia Marquez's demise - this is exactly how magical realism works.
NYtimes.com homepage producer Michael Roston (@ michaelroston ) after false reports of Marquez's death flooded Twitter.
5. I read Demi Lovato's wiki page and I still don't know who she is. Not in like a metaphorical way. I just didn't see any words I recognized.
Parks and Recreation executive producer Mike Shurr (@ KenTremendous ) reads up on the tween sensation, named one of the newest judges on the US X Factor.
6. RIP Donna Summer. You were trending 4 abt an hour but now you've been replaced by "Beliebers & Directioners Are Flawless". Life is hideous.
TV host Billy Eichner (@ billyeichner ) on the late disco queen's social media tribute.
7. Why is Facebook going public? They couldn't figure out the privacy settings either.
Artist Ed Hunsinger (@ edrabbit ) in anticipation of the social network's stock offering. Facebook critics complain the website makes protecting personal information too confusing.
8. President Francois Hollande of France memoir obviously will be called Hollande Days.
An enjoyable groaner from CBS News' John Dickerson (@ johndickerson ).
9. Will the DSM-V have a category for people who compulsively retweet every mention of themselves?
Senior editor at The Caravan Jonathan Shahin (@ jonathanshahin ) has high hopes for the latest edition of the psychiatric bible that is the Diagnostic and Statistical Manual.
10. At least Greece is providing humor to the [finance] geeks- from BofA: Is a Greek exit "feta accompli"?
A tweet linked to the controversial financial blog Zero Hedge (@ zerohedge ) shares some of the gallows humour spawned by the possibility of Greece leaving the EU. "BofA" is Bank of America.