Seven of the week's best reads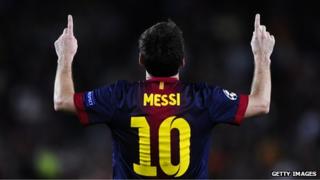 Seven articles published elsewhere on the web this week, as selected by Bob Trevelyan, editor of The Browser.
1. The greatest fake-art scam in history?
Joshua Hammer | Vanity Fair | 10 October 2012
"The big question every reader will want to know is, how and why does a person become an art forger?" says Wolfgang Beltracchi. And, as mastermind of one of the most lucrative art frauds in post-war European history, he should know. Beltracchi's first observation was that paintings of winter landscapes that included ice skaters sold for a lot more money than those that didn't. So he bought paintings cheaply, added ice skaters with his own hand, and sold on at big profits. It wasn't long before he was knocking off full-blown fakes - sometimes as many as five a week - and, with the help of his wife, fooling art experts all over Europe.
2. Yesterday my daughter emigrated
Carlos Duarte | Huffington Post | 8 October 2012
"Yesterday I said goodbye to my daughter. She emigrated in search of a future she couldn't find in her country and that society, or her parents, didn't know how to give her." In this short piece, by turns angry and affecting, the Spanish scientist Carlos Duarte laments what his country has become - a place where many young people feel they have little choice but to leave. He blames his own generation: "Some got gold fever, thinking they could get a dollar for a dime; others, and I include myself here, looked the other way, with a degraded political system based in clientelism feeding itself on the real estate bubble."
3. The dead are real
Larissa Macfarquhar | New Yorker | 8 October 2012
A profile of Wolf Hall author Hilary Mantel. Interesting throughout, both on her life and on the nature of historical fiction.
"She is a woman whose first professional impulse was to be a barrister, and whose second was to be a social worker. She is the kind of logical, forceful person who is good at sorting out other people's foolishness and practical difficulties. But fiction is about creating foolishness and practical difficulties and allowing them to tangle and fester until they are beyond repair."
4. The swingers' guide to Islam
Aubrey Belford | Global Mail | 11 October 2012
Popular Islam can come in some unlikely guises and Belford has found one of them - a hilltop shrine in Java where thousands of Muslims regularly attend a ritual that involves seeking blessing through having sex with a stranger. "First, prayers and offerings must be made at the grave of Pangeran Samodro and Nyai Ontrowulan. At some stage, pilgrims must wash themselves at either one or two of the sacred springs on the hill. Then they must find a sex partner who meets two conditions."
5. Can Marissa Mayer really have it all?
Lisa Miller | The Cut | 7 October 2012
Marissa Mayer is the "geek queen" of Silicon Valley, Google employee No. 20 who recently jumped ship to become chief executive of Yahoo. She's taking on "a foundering brand suffering from a dramatic talent drain and years of chaos on its board and in its upper ranks". What's more, she had her first child just two weeks ago. By all accounts, she has a ferocious appetite for work but "now that the nation's most notable geek girl has become its most visible CEO mom, there's quite a bit of talk among America's professional women about how she'll manage".
6. Why handwriting matters
Philip Hensher | Observer | 7 October 2012
Does handwriting have any inherent value - something that email or texting lack? It's a good time to ask. "We are at a moment," says Hensher, "when handwriting seems to be about to vanish from our lives altogether. At some point in recent years, it has stopped being a necessary and inevitable intermediary between people - a means by which individuals communicate with each other. It has started to become just one of many options, and often an unattractive, elaborate one." We shouldn't let it go.
(See also Why are fountain pen sales rising? and The slow death of handwriting from the Magazine)
7. Lionel Messi, here & gone
Wright Thompson | ESPN | 5 October 2012
Thanks to his exploits with Barcelona football club, Lionel Messi is idolised all over the world. But not in his hometown of Rosario in Argentina. Not even in the bar owned by his family, where the TV is tuned to cooking shows. Why not? Argentines had a visceral understanding of Diego Maradona, who grew up in a violent slum. "His entire life was a fight to escape the facts of his own birth, and when he succeeds, and even when he fails, his countrymen recognise his struggle." Messi (whose greatest triumphs have come with Barcelona not Argentina) is an altogether more unknowable figure. Wright Thompson goes in search of him.