Tweets of the week: Bieber, Girls Gone Wild and Hugo Chavez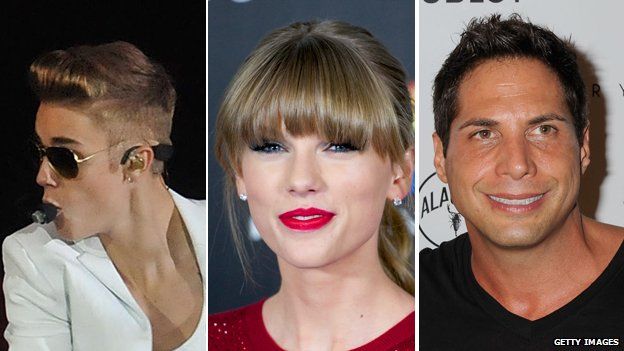 For the week ending 8 March, here is a look at the news in America - all in 140 characters or fewer.
1. So without a pope, we Catholics are going wild now, right? IMA EAT MEAT LIKE IT'S ORDINARY TIME.
2. I feel so much freer now that Rand Paul has got administration to forswear a totally fictional plan to kill Americans with drones.
But I won't feel totally free until Rand Paul has got the administration to rule out FEMA concentration camps.
In the span of two tweets, former George W Bush speechwriter David Frum (@davidfrum) expresses his disdain for Senator Paul's filibuster this week. Paul refused to yield the floor - and make way for a vote confirming new CIA chief John Brennan - until the White House clarified its position on US drone attacks.
3. BREAKING NEWS: Girl are no longer going wild
Twitter user "Maximo" (@maximosis) after Girls Gone Wild mogul Joe Francis filed for bankruptcy. The soft-porn producer is accused of hiding his wealth to get out of paying damages in a civil suit.
4. ...and I'm sure there's a really boring, run-down place in heaven for Taylor Swift.
Entertainment writer Mark Harris. (@MarkHarrisNYC). Taylor Swift was critical of jokes made at her expense by comediennes Tina Fey and Amy Poehler this week, saying there was a "special place in hell" for women who don't help other women.
5. Shocked to see EU fine Microsoft for anticompetitive practices related to its browser. Had no idea they were still making a browser.
6. Due to draconian budget cuts, #snowquester has been reduced to a largely rain event in downtown DC
NBC News Digital Director Jim Long (@newmediajim). The moniker for the American east coast snow storm - it was named after the round of automatic budget cuts known as the sequester - seems apt. Both were played up as a disaster ahead of time, only to have little impact once they arrived in Washington DC.
7.Justin Bieber rushed to a hospital from a London gig after getting sick of his songs.
8. Chavez's funeral audience reads like a who's who of all America's least favourite people - Castro, Ahmedinejad, Lukashenko...oh, and Sean Penn
9. 30,000 jobs created in the think-pieces-about-female-tech-executives sector.
In the wake of an excellent US jobs report, New York Magazine writer Kevin Roose (@kevinroose) suspects that at least some of them were generated by the debate surrounding Sheryl Sandberg's upcoming book, Lean In.
10. Happy International Women's Day. Hope your day is 70% as good as mine.
Comedian Josh Comers (@joshcomers) wishes women - who in the US make 70 cents on the dollar compared to men - all the best.
Some tweets have been edited for clarity and style.