About the BBC News and Riba Stirling Prize 2016 partnership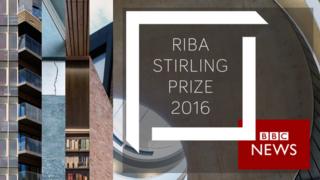 The BBC News website is partnering with the Royal Institute of British Architects in coverage of the 2016 Riba Stirling Prize.
Riba is a charity for the promotion of architecture. It hosts public events and exhibitions, campaigns for the government to improve building standards and works with its members who are professional architects.
In addition to the Riba Stirling Prize, it oversees a number of other architecture awards, including the Royal Gold Medal for Architecture. Riba is home to the British Architectural Library, one of the largest of its kind in the world, which holds more than four million drawings, photographs, books, models and manuscripts.
As part of the BBC's partnership with Riba, the BBC News website is profiling each of the six buildings shortlisted for the 2016 Riba Stirling Prize, and staging a public vote. BBC News will also report the announcement of the winner by the Riba Stirling Prize judges.
More details: