One girl's life in the Ripper years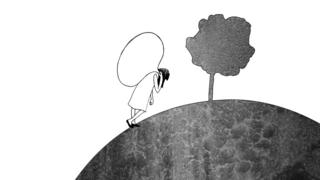 A girl growing up in the 1970s endures repeated sexual abuse. On nearby streets, the Yorkshire Ripper roams free. It's a story that encapsulates the era, writes Julie Bindel.
Una was born in Yorkshire in 1965. She grew up in a village with her parents and sisters, and went to ballet classes. Una liked Christmas, the doll's house her father made for her and music. She learned to play Mull of Kintyre on a guitar and was teased by her friends, but she laughed it off.
In 1975, when Una was 10, she met a man called Damian. Damian pretended he thought Una, who was wearing a white dress decorated with blue flowers, was older than she was. Una was flattered. Damian sexually assaulted her.
That same year the body of Wilma McCann, a mother of four, was discovered. Sutcliffe would go on to murder 12 more women before he was caught. The killer, soon given the nickname of the Yorkshire Ripper by the press, was on his murderous rampage between 1975 and 1981.
The 1970s were not all bad, writes Una in her graphic novel Becoming Unbecoming, about growing up with sexual violence under the psychological cosh of the Ripper investigation.
"There was the Equal Pay Act, Sex Discrimination Act, Pink Floyd and Fawlty Towers," she says. But the dominant force during Una's childhood and youth was sexual violence.
While Sutcliffe was attacking and killing women in the north of England, Una was targeted by sexual predators and subsequently publicly shamed by school friends for appearing to be different.
Una, a pseudonym, wrote and drew Becoming, Unbecoming over five years. It began as her personal diary.
Drawing her own life, juxtaposed with events running alongside it, helped Una make sense of what had happened to her.
"I knew, by the time I was about 14, that I belonged to that group of women it was OK to kill," says Una. "It did not appear to matter what [men] did to me, and how they knew they could get away with it."
There are no images or descriptions of abuse or violence in the book, which has the effect of showing how everyday and ordinary acts of sexual abuse are. There are no monsters, no screaming victims, no blood.
"It is really only as an adult and as a feminist that I have started to understand the significance of the misogyny of that period and how it affected the way I was treated, the lack of support I got, the complete absence of justice, the freedom people felt to taunt and humiliate me," says Una.
"The thing that really brought it home to me was how the culture of the Ripper hunt era must have contributed to the harm that was done to me as a young person."
The majority of press reports about Sutcliffe were salacious, and talk in pubs and shopping centres often included mythology about what the killer had done to the bodies of his victims, with imagined detail becoming more and more grotesque with each murder.
The night she was murdered, Wilma McCann had been out drinking alone. Police decided she was a prostitute, despite there being no evidence of this. There can be little doubt that Wilma, the victim of severe domestic violence, was an alcoholic.
Una's mother was also a problem drinker and had endured terrible prejudice when she gave birth to Una in 1965 because she was unmarried at the time. When Una was targeted by Damian, her mother's life was breaking apart, and she did not notice what was happening to her daughter.
During the time of her abuse Una was wondering what a "slut" was. Was she one because she had been abused?
When Una acted strangely, therapists tried to work out what was wrong with her. Meanwhile, the Leeds United supporters thought there was nothing abnormal in chanting "There's only one Yorkshire Ripper" and "12-nil", taunting the police with the fact that the killer of 12 women (at that point) was still at large.
By the time I moved from the North East of England to Yorkshire in 1978, the West Yorkshire police force was getting nowhere with its investigation. Officers made a plea to the women of West Yorkshire to look out for strange behaviour in sons and husbands.
But they failed to listen to one of Sutcliffe's surviving victims, a 14-year-old girl who had a good look at the man who chatted to her about the weather before striking her about the head several times with a hammer.
When the girl reported the attack she saw the photofits compiled by other survivors and told police it was the same man.
They dismissed her because she was "not a prostitute", and it was assumed the Ripper was only interested in such women. On 30 June 1977, an open letter from the Yorkshire Evening Post said: "Your motive it's believed, is a dreadful hate for prostitutes - a hate that drives you to slash and bludgeon your victims."
I moved to Leeds in 1979 and became involved in feminist activity. We marched the streets, protesting against a culture of woman-hating.
During this time, while we were holding press conferences to demand that men, not women, should be told to stay indoors at night, Una was being shamed and humiliated at school. Her classmates had decided she was a slut.
Sutcliffe's victims were also humiliated - named as deserving victims, sluts, slags and whores. I heard it from men on buses and on the streets, and Una would have too.
In the open letter of 1977, the murderer was asked how he felt knowing that he had killed an innocent, respectable victim rather than a prostitute. Surely he felt remorse about mistakenly killing Jayne McDonald?
The letter asked: "How did you feel yesterday when you learned your bloodstained crusade against streetwalkers had gone so horribly wrong? Your vengeful knife had found so innocent a target?"
In 1979 Una and her friend were playing together, making a den, when two men approached them. Terry chose Una. Afterwards, as with Damian, she did not tell anyone, and no-one guessed.
Child sexual abuse was not spoken of in those days, and as we have since learned from the case of Jimmy Savile - who grew up in Leeds and was interviewed as part of the Ripper inquiry - it was a common occurrence for men to target girls, and for girls to feel shame and to blame themselves.
Una became scared of everything, sleeping with scissors under her bed. This continued until her early 20s. At the time, many women across England, not just the north, were petrified of going out at night lest they fell foul of the Ripper.
Police told us to stay home at night, and only go out with our boyfriends, brothers or husbands.
But the home is the most dangerous place for women and girls. Sexual abuse of girls is far more likely to be perpetrated by male family members than by strangers.
When Sutcliffe was arrested in January 1981 Una was coming up to 16 years of age. In the book she flies away, and it ends with her wondering what Sutcliffe's victims would be doing today if they had lived.
The feminist writer Joan Smith, author of the essay There's Only One Yorkshire Ripper, was a young reporter during the hunt for the killer. As Smith notes, the Sutcliffe era was extraordinary because feminism was at its height in the UK and women believed they were starting to be on equal terms with men.
"The lack of cultural condemnation was shocking," she says. "It became a sensational story, but it was not absolutely clear that everyone was horrified, as opposed to entertained, by the murders. The feeling that we were not protected was huge."
All of Una's abusers were perfectly ordinary men. None would stand out in a crowd. They appear in the book as the type of men that might offer to carry elderly women's shopping.
When Sutcliffe was charged with the murders of 13 women and the attacks on several others, there was shock among the general public.
They expected a monster, which is perhaps one of the reasons police took so long to catch him. After all, Sutcliffe had been interviewed as a suspect nine times during the investigation, but never investigated further.
Sutcliffe was an ordinary family man. After his arrest, neighbours remarked how nice he was. One girl said that Sutcliffe had given her a Mars Bar for cleaning the snow off his car window.
There have been at least 19 books written about Sutcliffe, but, apart from one by a French feminist academic and Becoming Unbecoming, all are written by men.
But the murders, and the police and press response, drove young women like me to feminism. Others were driven into fear. Una wanted to give those women, and all women and girls terrorised by sex crimes, a voice.
All illustrations courtesy of Becoming Unbecoming by Una (Myriad 2015)
Subscribe to the BBC News Magazine's email newsletter to get articles sent to your inbox.