Where are all the climate change songs?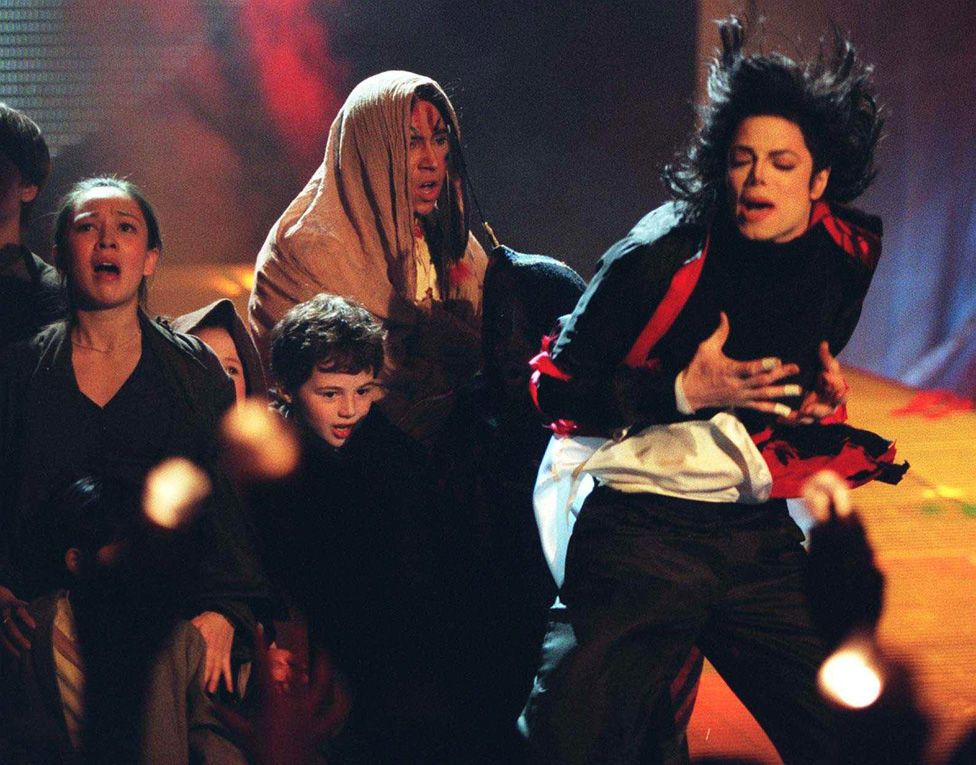 Musicians have written exhilarating protest songs about everything from civil rights to apartheid. Yet no-one's managed a popular song about what's meant to be the most important issue of our time. Music writer Alex Marshall asks why.
For most of the past year, the United Nations has been desperately trying to get you to listen to some songs. There's one called Love Song to the Earth featuring everyone from Paul McCartney to the rapper Sean Paul, and about a dozen more - one sung by Native American schoolchildren, another by middle-aged farmers.
There have been SoundCloud uploads and YouTube clips, lyrics translated into multiple languages and tweets begging you to give them a go.
But chances are you won't have heard any of them, or even known they've existed, for the simple reason that - how can I put this nicely? - they are almost unanimously awful.
"Say goodbye to lethargy, save the world with this melody," goes a number by Berlin-based Bernadette La Hengs - lyrics that are pretty typical of this group of songs. "If we come together, try our very best, the sun can power the world, the wind the rest," says another by Luke Wallace, a Canadian folk artist.
Most toe-curling of all is Sean Paul's rap from Love Song to the Earth. "Mama Earth is in a crazy mess, it's time for us to do our best, from deep sea straight up to Everest," he sings.
Then he explains exactly why climate change is a problem, in a way that is at least more succinct than most politicians manage: "Six billion people all want plentiness, some people think this is harmless, but if we continue there'll only be emptiness."
The hearts of all these people are in the right place - they're singing because they deeply care about climate change and are hoping to motivate people about it before governments meet in Paris later this month to look for a way to limit carbon dioxide emissions. But they're all so off-puttingly earnest, it makes you wonder if anyone's capable of writing a popular song about the issue.
There have been huge hits about the environment, of course. Just think of Joni Mitchell's Big Yellow Taxi, a drunken sing-along despite being about paving over paradise to "put up a parking lot". Or even Michael Jackson's Earth Song, which rallies against every environmental injustice going even if it's mainly remembered for the bizarre moment when he starts singing, "What about elephants?"
But climate change - despite having been a high-profile issue for more than 20 years - hasn't managed to inspire anything similar. Is the topic just too complex? Too scientific and political?
Toby Gad should have found it easy. The 47-year-old Dane is one of pop's in-demand songwriters, a man who co-wrote Beyonce's If I Were a Boy. But writing Love Song to the Earth was, it turns out, a challenge. "It was a complete struggle," he says by phone from his Los Angeles studio. "Since I was about 12, I've cared for the planet and always thought one day I was going to write a song about it, but it's hard not to make it a doomsday scenario you know."
He had his first try while working with Madonna a year-and-a-half ago, but they started song after song, 10 in total, until she lost interest. "I didn't quite figure out how to make it not sound preachy," he says. "That's probably why." The experience did, though, make him realise he couldn't mention anything scientific in it, or even use the words climate change or global warming as "half of America would turn it straight off".
He only felt able to tackle it again after realising he had to make the message positive. Love Song to the Earth's chorus repeating "keep it safe" is the result. Has it been a success? Well, no, if we're being honest. It's only been played 180,000 times on YouTube since appearing in September, but Gad blames that on the lack of promotion rather than the song itself.
Diana Lindley, by contrast, didn't find writing about climate change remotely difficult. The 49-year-old Canadian "bug farmer" - she breeds insects to be used as alternatives to pesticides - wrote a song called Love-a-lution, which began being picked up across the US after the UN pushed it in May. Unfortunately for Diana, it was largely by climate sceptics mocking it for its many spoken-word sections ("This is a government policy issue - the fate of all people is at stake!") and a rather hippyish verse in which she sings that "grandmother turtle is gonna lead the way, guide us to a better day". They overlooked the fact that the song is actually quite fun.
Diana seems shocked by the reaction. "I'm not a musician. I'm an activist!" she says. "I was just writing a song for my friends thinking, 'What would I say to the world's leaders if I could?' Then I heard the UN wanted songs, thought, 'Why not?' and four days later it was up on their website with a photo of [UN secretary general] Ban Ki-moon and the headline, 'Come join the Love-a-lution on climate change!'"
She admits she'd have written the song differently if she had known it was going to be heard outside her living room. "I didn't want to hit the world over the head with a sledgehammer, but that's how I was feeling at the time. Maybe someone will hear it and go, 'Gee, I can do something better than that.' That'd be great. We really need music to mobilise people."
It would be wrong to say all climate change songs have failed to strike a chord, as you may have heard a few without realising it. Brandon Flowers of The Killers recently got radio play with Still Want You, which sneaks the topic into a love song ("Climate change and debt, I still want you…the Earth is heating up, I still want you"). While in 1989, The Pixies - a huge influence on Nirvana - wrote Monkey Gone to Heaven, a song that includes the lines, "There's a hole in the sky and the ground's not cold and if the ground's not cold, we're all gonna burn". (The depletion of the ozone layer is here bundled together with climate change.)
Strangely, the closest anyone's come close to a true classic about it is British dance act Orbital who in 1996 released Impact, which tried to get the message across through thumping techno and its subtitle, The Earth is Burning.
Paul Hartnoll of the band, which broke up in 2014, laughs when I ask if it actually influenced anyone to care about the issue. "Er… I'd like to think so!" he says. But it was certainly the intention. "I grew up on punk music and loved the way that would make you think about things. But dance music was always banging on about love and getting on the dance floor, and it just made me think, 'Oh get lost. Talk about something more interesting!'"
He's got a few ideas as to why only a handful of songwriters have tried to tackle the subject. "I think there's a certain element of laziness and just following the path well-trodden. But writing about it's a bit like a science experiment, isn't it? It's interesting, but it's not romantic and great songs need some romance or maybe some anger."
We won't actually get a stream of good climate change songs until it starts "affecting people when they get up in the morning and people's relatives start dying from it," Hartnoll suggests.
"The one good thing is songwriters aren't the ones who are meant to be saving the world are they? I know many try, and valiantly, but it's the politicians who've got to do something. Let's hope they get on with it."
UN climate conference 30 Nov - 11 Dec 2015
COP 21 - the 21st session of the Conference of the Parties - will see more than 190 nations gather in Paris to discuss a possible new global agreement on climate change, aimed at reducing greenhouse gas emissions to avoid the threat of dangerous warming due to human activities.
In video: Why does the Paris conference matter?
Analysis: Latest from BBC environment correspondent Matt McGrath
More: BBC News climate change special report