Why does Sweden have more boys than girls?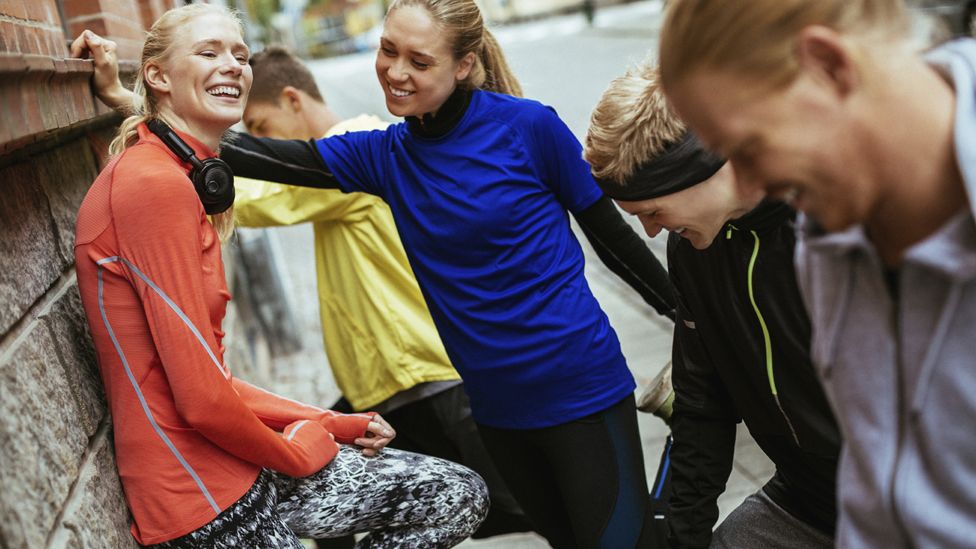 There is something odd going on with the ratio between boys and girls in Sweden. The latest estimates suggest there are 123 boys for every 100 girls among 16 and 17-year-olds. That's an even greater imbalance than in the same age group in China.
The natural "sex ratio at birth" is 105 boys for every 100 girls, according to the World Health Organization - and official statistics show that in 2014, there were 108 boys for every 100 girls among Sweden's 16 and 17-year-olds.
But the country now has 123 boys for every 100 girls in this age group, according to Valerie Hudson of Texas A&M University.
If this is correct, it will be quite something. China's one child policy and a preference for sons led some couples to opt for sexually selective abortions, contributing to a sex ratio there of 117 boys for every 100 girls aged 16 and 17.
Hudson's estimate for Sweden was calculated by adding asylum applicants in 2015 to the current population figures - and she is provisionally assuming that all applicants will be granted residency permits. The number of those who actually receive asylum will not appear in official population statistics for another year or so.
Sweden has received more asylum applications per capita than any other country in Europe - 163,000 last year. The country's population is just 9.7 million.
What is surprising is that if you look at the breakdown of the ages of applicants in Sweden, there's a huge bump in the figures at the age of 16 - often unaccompanied minors arriving without a parent or guardian.
And 92% of unaccompanied minors aged 16 and 17 years old are male. So why is this?
"If you're underage, first of all, you get housing, you get more financial resources. You also have a lot of staff around you helping you with different issues," says Hanif Bali, a member of the opposition Moderate Party in the Swedish parliament - which is on the centre right of the political spectrum. "If you need food, clothing, everything, you can go to the municipality and demand this money."
But there is another even bigger benefit, which Bali believes is significant. "You have the right to family reunification. So you can bring all of your family to Sweden, if you are underage."
So there are huge incentives for getting to Sweden before you turn 18. This might explain why many young people make the journey at this point in their lives.
Interestingly, when you break down the data by nationality, the bump of applicants aged 16 from Afghanistan is particularly noticeable. There are about seven or eight times more 16-year-old refugees from Afghanistan than from Syria; the ages of those applying to stay in Sweden from Syria and Iraq are more evenly spread.
Bali believes that news of the benefits of presenting yourself as under 18 has filtered back to Afghans on their way to Europe. So do some young men lie about their age?
"We don't check for age so we can't prove that," says Bali.
"But in Nordic [countries]… a very big amount of those who are tested do not have the correct age. Some friends of mine, who have taken care of these unaccompanied refugees, are saying, 'We took care of one kid, and we found out he was about 28 years old.'"
The idea of carrying out medical tests to determine the age of asylum seekers is controversial but there is a growing consensus among politicians that Sweden needs to to be more rigorous in checking the age of young migrants.
Long term, the gender imbalance in the group of people who are currently 16 and 17 may shrink. As refugees under 18 can invite their immediate family to join them, it's possible that their sisters will one day also travel to Sweden.
Reporting by Keith Moore, Elizabeth Cassin and Charlotte McDonald.
More or Less is broadcast on BBC Radio 4 and the World Service.