The graphs that show the search for love has changed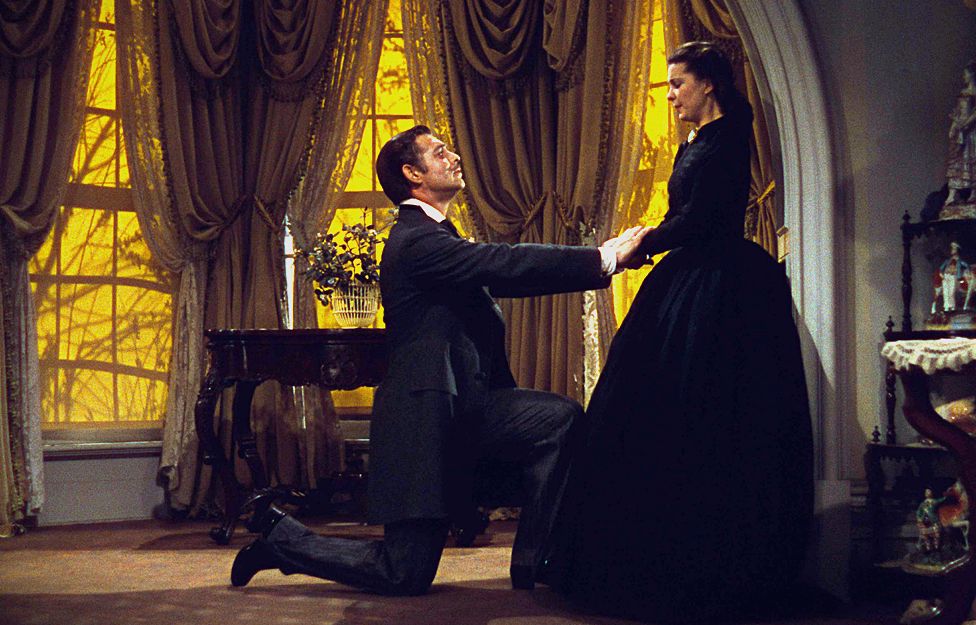 From marrying a neighbour or someone at church, to swiping through dozens of faces on a smartphone screen, the journey to find love is changing fast.
It was easier in the olden days. Future spouses could be found living around the corner. Or at least in your part of town.
In 1932 James Brossard, a sociologist at the University of Pennsylvania, looked through 5,000 consecutive marriage licences issued to people living in the city of Philadelphia.
He found that while one in eight people shared the same address as their spouses when they got married - presumably because they were cohabiting - nearly 40% lived no more than 20 blocks from their future husband or wife.
Less than 20% found love with someone living out of town.
The details of this snapshot - from one US city more than 80 years ago - feature in Modern Romance, a book co-written by comedian and actor Aziz Ansari (of sitcom Parks and Recreation fame) and sociology professor Eric Klinenberg.
For Ansari - a child of the 1980s and 90s - the Philadelphia model is not for him. "Think about where you grew up as a kid, your apartment building or your neighbourhood," he writes, "could you imagine being married to one of those clowns?"
Klinenberg says the way technology has changed how people date and find love was their starting point.
"Does having so many options make it harder or easier to find the right person and commit? Can we make ourselves seem more desirable by delaying our text response times? Why is everyone sexting?"
The trend on both sides of the Atlantic seems to be that people are leaving it later to get married.
In England and Wales in the late 1960s, 76% of brides were under 25. In 2012, the figure was 14%.
Over the past 35 years the average (mean) age for marriage across the UK has risen from mid-20s to mid-30s.
The graph data includes people getting hitched later in life for a second, third or fourth time. But even so - since 2006 in Scotland, 2010 in England and Wales, and 2014 in Northern Ireland - the average age for a first marriage passed the 30 mark for both men and women.
These changes are, explains Klinenberg, not just about technology - they are also linked to deeper cultural shifts.
"A few generations ago, most people married young because marriage was the way to gain independence from parents - especially for women. And they married locally, because they were basically looking for a 'good enough' partner, and that didn't require much of a search.
"Got a job? A decent family? A full set of teeth? Once that checked out, the wedding was on."
His theory is borne out in these figures for first marriages in the US.
The average age for a woman to tie the knot there in the 1950s and early 60s was a little over 20.
For Modern Romance, Ansari and Klinenberg were given access to data from online dating sites around the world - but they also gleaned information from hundreds of people through interviews and focus groups.
"[It was from] big cities like New York, Paris, Tokyo and Buenos Aires - and in small towns where the dating pool is, well, shallow," says Klinenberg.
There is no doubt that online dating and smartphones are dramatically changing the way people hook up.
According to a September 2015 report from the Online Dating Association (ODA) - a UK industry group - 27% of new relationships in the UK begin with a meeting facilitated by a dating website or a mobile dating app.
It also says the UK's online dating market - valued at £165m in 2013 - is predicted to grow to £225m by 2019.
In the US in 1940, family connections and church were common ways to find a romantic partner.
By 1990, nearly 40% of couples met through friends.
But, by the turn of the Millennium, the internet was revolutionising the way people got together.
In particular, online connections are growing for those interested in same-sex relationships - but increasingly older and middle-aged straight people too, says sociologist Michael Rosenfeld from Stanford University, who provided data for the book.
Ansari and Klinenberg think the reasons are obvious. It's down to a smaller pool of potential romantic partners and lower odds of finding romance face-to face - whether through friends, in schools or in public places.
"If you're single, and you carry a mobile phone, you basically have a 24/7 singles bar in your pocket," says Klinenberg, "and that can be as exhausting as it is exhilarating."
He says that in the interviews they carried out, people described it as akin to having a second job. "That's why swipe apps like Tinder are flourishing. They gamify dating."
He also suggests that many singles spend too much time flirting online - and not enough time actually dating face-to-face.
Klinenberg and Ansari cite social psychologist Jonathan Haidt on what he describes as the "prototypical courses" of the two kinds of love - passionate and companionate.
In less than six months the passion may fade, Haidt suggests - while the companionate nature of a relationship may not have grown sufficiently in strength.
Klinenberg says since the social changes of the 1960s, romantic ideals have evolved and options have expanded.
"Today, people are looking for soul mates, and they're in no particular rush to find one."
In the developed world, singletons in their 20s and early 30s are described by sociologists as being in "emerging adulthood" or "extended adolescence".
What is certainly true is that the search for romance is taking those looking for love further than their own neighbourhood.
"A soul mate, after all," says Klinenberg, "is a hard thing to find."
Modern Romance: An Investigation by Aziz Ansari and Eric Klinenberg is published in the UK by Penguin Press.