International Women's Day: Five pictures that reveal how women are treated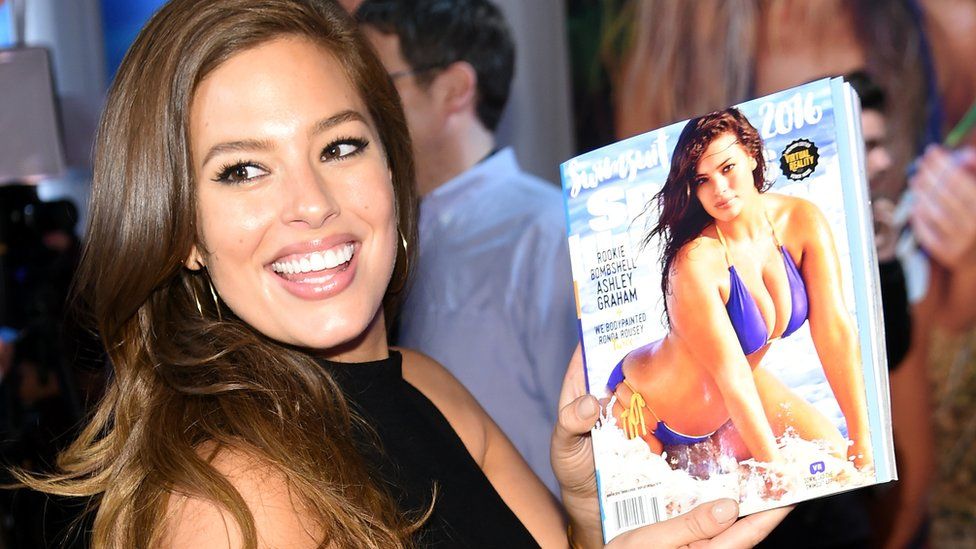 Photographs and videos shared on social media can sometimes reveal more than intended - not just about the people pictured, but also about society. Five BBC journalists share images that reflect how women are often treated in their parts of the world.
A Chinese meal: Celia Hatton, BBC World Service East Asia editor
A photograph of a meal became the talk of China in February. A woman from the country's financial capital, Shanghai, travelled to a village in Jiangxi province to meet her boyfriend's family for the first time. They sat down to a Chinese New Year celebration, which is, for most, the feast of the year. And that's when everything went very, very wrong.
"When I saw their food, I wanted to throw up. It was 100 times worse than what I had imagined. I can't accept it," she wrote in comments that were shared on social media sites including Weibo.
Needless to say, she dumped the boyfriend.
The "inadequate meal" post attracted hundreds of thousands of comments and was clicked on millions of times. A few days later, state media said the whole thing was a hoax - it's difficult to prove one way or the other, but the original post sparked a fierce debate highlighting all sorts of issues.
The woman was criticised repeatedly for her snobbery, and many used the story to discuss China's widening gap between the rich and the poor.
But the comments also exposed the way women are viewed. Many discussed her age, 27, and dubbed her a "leftover woman". In China, there is great pressure to marry before the age of 25, so there was an overwhelming feeling that the woman shouldn't be so picky.
One commentator told her she should have married the man because she wouldn't have had to worry about adultery - he wouldn't have been able to afford a mistress, the explanation went.
And she wouldn't have had to return to Jiangxi very often if she didn't want to, others said. They told her she could have done worse.
Others sided with the woman. "You can't blame Shanghai girls for feeling they are worth more," said one person. "Shanghai's property prices are much higher than in most other cities."
The Greek grandmothers: Theopi Skarlatos, Athens reporter
When a Syrian mother arrived on the Greek island of Lesbos, drenched and struggling to feed her baby, three grandmothers, or yiayiades stepped in. Militsa Kamvisi, 83, gave the baby a bottle of milk while she and her friends sang a lullaby. The photo, taken by Lefteris Partsalis in October, immediately went viral and there was a flood of admiration for the "three grannies and a baby" on Twitter.
"Thank goodness," said one tweet, "there are the grandmothers of Lesbos who are able to wash away our shame."
The photo reflects the strength, courage and down-to-earth attitude Greeks associate with yiayiades, many of whom have lived through a world war, a civil war, a dictatorship and now a financial crisis. In today's Greece it is often their pensions and positive approach that keep entire families going.
Grandma Militsa has said she does not think her response was anything extraordinary. As a child of a refugee herself she saw her act of kindness as a moral duty. Her mother fled Turkey with nothing in 1922 at the end of the Greco-Turkish War and also ended up on the shores of Lesbos dependent on its residents for help.
She is among three people nominated for the Nobel prize to represent the behaviour and attitude of Greece and volunteers towards the refugee crisis.
Last week Greek grandmothers were again the ones taking the lead handing out food to refugees in Athens. One was 92 years old. Her daughter said it was she who had made them pack a car full of sandwiches and cake and go to Victoria Square.
What is International Women's Day?
International Women's Day has been held on 8 March every year since 1913, and has been recognised by the United Nations since 1975.
The UN says it's a time to reflect on progress made, to call for change and to celebrate acts of courage and determination by ordinary women who have played an extraordinary role in the history of their countries and communities.
The theme of this year's day is "Planet 50-50 by 2030" - aiming to achieve global equality in areas such as education and end all forms of discrimination.
Read more on International Women's Day
Adultery in Colombia: Vanessa Buschschluter, BBC News website Latin America editor
A Colombian woman, Adalia Brinez, spotted her husband driving around their hometown, Ibague, with his lover - so she stopped the car in the middle of the street. A video of the confrontation (warning: contains swearing in Spanish) shows her thumping the bonnet and shouting at her husband, Luiz Diaz, telling him to "throw that bitch out of the car".
As a huge traffic jam builds up, more and more people join the melee. At first they seem annoyed with Brinez for causing the queue, but they soon seem to take her side as she explains her husband is cheating on her and parading his lover around in a car that Brinez has paid for.
One bystander even hands her a rolling pin while other women encourage her to "break the screen". After about five minutes police arrive and escort the other woman to safety.
The video inspired countless memes, many of them showing a photo of a dog sitting in a car with the caption "Why do I have to get out?" or "Don't be like that, we're only going to the vet".
While many Colombians laughed at the incident, some pointed out that Brinez's fury seemed to be almost entirely directed at the other woman and not her husband. This, they said, was a sign of the machismo culture still prevalent in the country.
According to a 2012 survey in El Tiempo 82% of Colombian men and 42% of women say they have been unfaithful at least once in their lifetime.
Beaten at a Saudi shopping mall: Dina Demrdash, BBC World Service Arabic editor
A member of Saudi Arabia's feared religious police, the Commission for the Promotion of Virtue and Prevention of Vice, was videoed beating a woman in front of a shopping mall in Riyadh last month. The recording doesn't contain much detail about why the woman was singled out, although it was later reported that she refused to cover her face or stop to answer questions.
The woman lies on the ground crying, as people in the crowd call for the religious police, or mutaween, to stop hitting her. When one man shouts, "Leave her, she will die," the bearded officer replies, "We care about her more than you do."
The video was posted on YouTube by dozens of people and has been watched hundreds of thousands of times. The hashtag ''Nakheel Mall Girl'' trended for days on Twitter.
The video caused outrage in the ultra-conservative kingdom, where women are banned from driving or leaving the house unaccompanied. Viewers on social media compared the woman in the video to women living under the rule of the so-called Islamic State group. Other commentators compared her to Farkhunda, the 27-year-old Afghan woman who was killed by a mob in Kabul last year.
With growing demands to take an action, the religious police ordered an inquiry - a key officer in Riyadh was suspended and a handful of members of the mutaween were arrested.
The incident didn't just make headlines in Saudi Arabia - elsewhere in the Arab world many saw it as reminiscent of other cases in which women's attire has stirred controversy. It underlines the fine line Arab women are still treading when it comes to their personal freedom, despite the gains they have made in recent decades.
Plus-size model: Kate Dailey, BBC Washington bureau
The fact that the Sports Illustrated Swimsuit issue still exists is a potent statement about attitudes towards women in America. The annual edition of bikini-clad women has been hitting news-stands for more than 50 years, and although the swimsuits only get tinier - body paint is now a common substitution for fabric - the women on its pages are starting to diversify.
This year, for the first time, the cover featured a plus-sized model - Ashley Graham.
"This cover is for every woman who felt like she wasn't beautiful enough because of her size," Graham wrote on Instagram, where she has 1.4m followers.
For the most part, the public response has been extremely positive. When former Sports International model Cheryl Tiegs said in an interview that she didn't think featuring Graham was "healthy in the long run" as it seemed to endorse a heavy weight, Graham fans on Twitter came to the younger model's defence. Tiegs quickly offered an apology via an open letter on the Huffington Post.
Graham's cover has come after a long push from women of all shapes and sizes to expand the narrow standards of beauty embraced by the fashion and modelling industry. Thanks to social media they have been able to organise and collaborate, sharing stories and strategies that challenge traditional ideas of beauty.
Style blogger GabiFresh had written about what's called "fat fashion" for years before coming out with a range of bikinis. Her collections frequently sell out, defying conventional wisdom that fat women should show as little skin as possible.