What is the BBC's Identity season?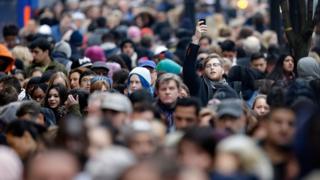 As people become increasingly connected and more mobile, the BBC is examining how our individual identities are changing.
We are going to be exploring the issue of identity throughout April. A range of radio programmes, videos, online features and live events will share people's experiences and intimate accounts of everyday life.
The season will unravel a complex picture, where factors like the technology we use, our choice of music, our looks, language and gender are all being influenced by a changing world.
Highlights include:
The Salon - stories of identity and womanhood revealed in intimate, frank and sometimes secret conversations between a hairdresser and their client, from Beirut to London, Tokyo to Johannesburg
Presenter Nkem Ifejika travels to Nigeria to explore Igbo, which despite being one of the country's most popular indigenous languages is expected to disappear within the next 50 years
The story of a British woman who has been tattooed 18 times, but now realises that her identity has changed and is undergoing painful laser removal treatment
Glimpses into the lives of passengers going through Dubai International Airport, which connects 260 destinations
How teenage girls in a slum in Dhaka, Bangladesh, abandoned by their husbands before the age of 16, are trying to redefine their identities.
The stories will come from around the world, including Bangladesh, Cyprus, Dubai, India, Japan, Mexico, Nigeria, Pakistan, South Africa and the US.
But you can get involved in the global conversation too.
We would like you to take part in the season using your videos, photos, drawings and animations to show how your identity is changing - some of which will be showcased across the BBC.
And for those who love the written word, we would like you to write a letter to the person, event, place or thing which has changed you.
You can get also get involved in discussing the issue by using #BBCIdentity on Twitter.
On Monday 18 April in London, the BBC World Service will explore the issues and themes of identity through the performance of literature, music and dance.
And as part of the season, we will also reveal the findings of a specially commissioned global poll on what matters most about identity and whether we feel increasingly like global citizens.
---
As people become increasingly connected and more mobile, the BBC is exploring how identities are changing.
Learn more about the BBC's Identity season or join the discussion on Twitter using the hashtag #BBCIdentity.