Why did Prince change his name to a symbol?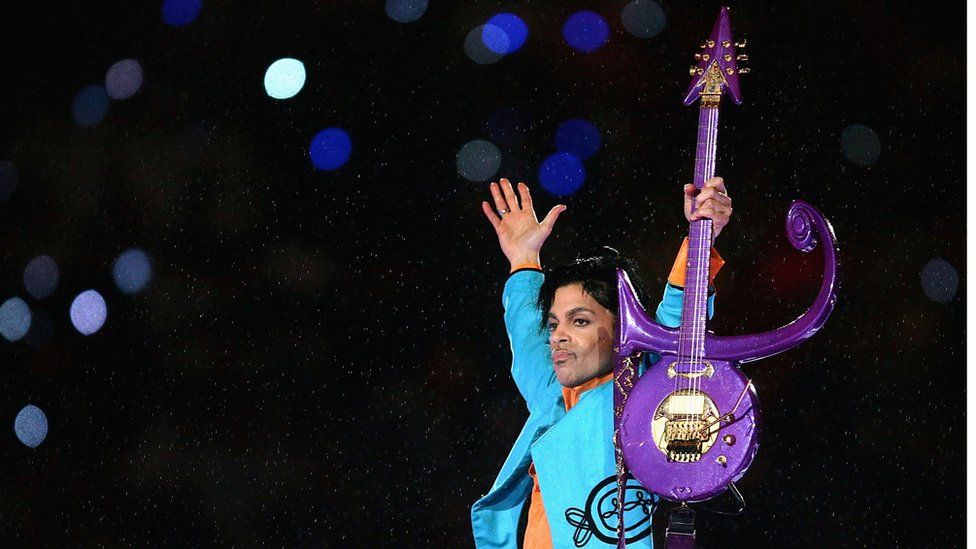 When Prince changed his name to an unpronounceable symbol, it was regarded as both rebellious and foolhardy. Why did he do it?
For a generation too young to remember his debut in the late 1970s or the impact of Purple Rain in 1984, Prince - who died yesterday - was perhaps best known as the musician who changed his name to a symbol.
In 1993, Prince announced that he would no longer go by the name Prince, but rather by a "Love Symbol" which was a mash-up of the gender symbols for man and woman.
"It is an unpronounceable symbol whose meaning has not been identified. It's all about thinking in new ways, tuning in 2 a new free-quency," he wrote in a statement at the time.
According to Neal Karlen, a former Rolling Stone writer who was one of the few journalists the late musician gave access to, together they wrote up a full explanation for the name change to bury in a time capsule at Prince's Paisley Park estate in Minnesota.
"So he said," cautions Karlen. "I never went for any ground break."
The controversial decision was derided as "crazy" and "ridiculous". Record sales declined. It presented all kinds of logistical challenges for the media, resulting in the clumsy title, "Artist Formerly Known As Prince".
The symbol was a rebellion against Prince's record label, Warner Bros. He first signed with the company back in 1977 when he was still a teenager, and together they produced some of his most famous titles, including Purple Rain and Sign O the Times.
But after inking a new deal in the early 1990s, Prince chafed under the company's rigid production schedule. A prolific songwriter, he wanted to release material as soon as it was ready - he had 500 unreleased songs in his famous studio vault. But Warner Bros refused, believing it would saturate the market and dilute demand for the artist's music.
"He felt the contracts at the time were onerous and burdensome," says John Kellogg, assistant chair of the music business management department at Berklee College of Music. "He rebelled against that."
Prince compared his contractual obligations to slavery, and began performing with the word "SLAVE" on his cheek. He saw his own name as a part of his contractual entrapment.
"Warner Bros took the name, trademarked it, and used it as the main marketing took to promote all of the music I wrote," Prince once said in a press release. "The company owns the name Prince and all related music marketed under Prince. I became merely a pawn used to produce more money for Warner Bros."
In 2000, after the contract expired, Prince went back to using his old name, which Kellogg says also freed him to innovate new ways of making money as an independent artist.
"What a lot of people don't understand is that Prince was not only one of the greatest creative musical talents of the 20th Century, but he was also one of the greatest music business innovators of the last century," he says.
In 2015, when he announced that he would be releasing new music exclusively with Jay Z's streaming service Tidal, he repeated the same "slavery" comparison that he'd used back in the early 1990s.
"Record contracts are just like - I'm gonna say the word - slavery," he said, according to Rolling Stone. "I would tell any young artist...don't sign."