Did you face sex discrimination in the 1970s?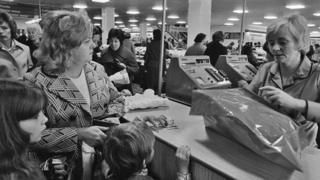 Are you a woman who experienced discrimination when applying for a loan in the 1960s or 1970s?
Perhaps you were refused a mortgage, a hire purchase or a credit card unless your husband or father acted as the guarantor? Or you were told you weren't as safe a bet as a man for credit even if you were in full-time employment?
If so we'd like to speak to you for an online feature.
Please include a contact number if you are willing to speak to a BBC journalist.