Maria da Penha: The woman who changed Brazil's domestic violence laws
By Pablo Uchoa
BBC Brasil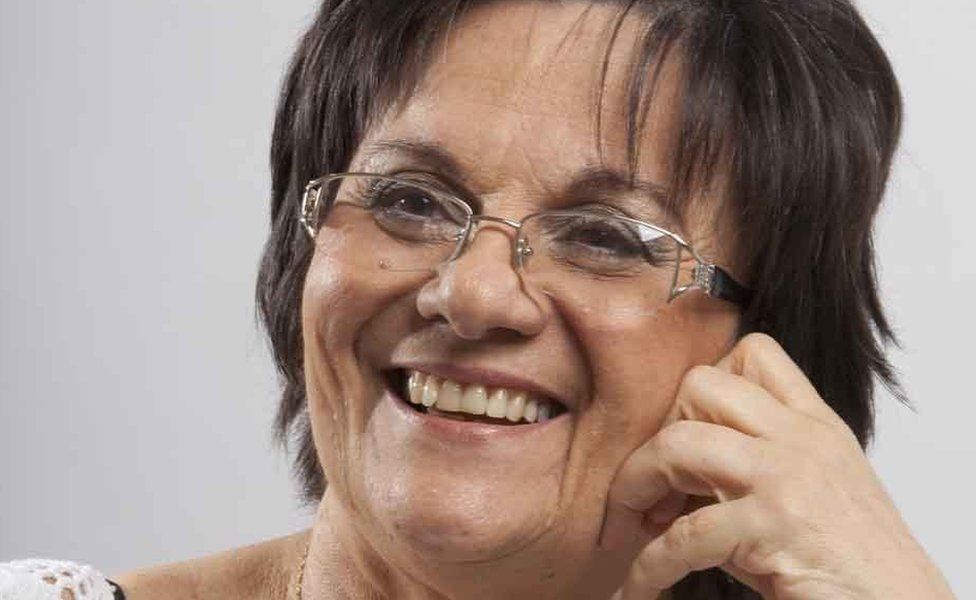 In September 2006, Brazil introduced ground-breaking legislation on domestic violence. It was called the Maria da Penha Law after a women's rights activist who was left paraplegic by her violent husband. Here, she tells her remarkable story.
When Maria da Penha was almost killed by her husband, there wasn't a single police station she could go to in Brazil specialising in violence against women.
"At that time we weren't even aware of this expression - domestic violence," she says. "You just had a bad husband."
It's over 40 years since Maria da Penha first encountered the man who would change her life so dramatically.
She was studying to become a bio-pharmacist in Sao Paulo when she met Marcos Antonio Heredia Viveros, a schoolteacher originally from Colombia, through mutual friends. He was likeable and helpful, and they quickly fell in love. In 1976 they were married.
After Maria finished her studies, the couple moved back to her home city of Fortaleza, on Brazil's north eastern coast, and they began a family. But the man she had fallen in love with soon began to change.
"When his Brazilian citizenship was granted, he showed his true colours," Maria recalls. "I had no idea of how to make him go back to what he was like before.
"I didn't know if he would wake up in a good mood or a bad mood. He became violent, hitting the children for no reason. That started to make me feel unsafe in my marriage."
Maria says there was no single trigger for the change in his behaviour. And anything, however big or small, would set him off.
"At the time my daughters were aged seven, five and almost two. My little one still wasn't walking. One day she was sitting on the floor and she wet herself.
"Then she got up and with her little wet hands, she tried to support herself using the wall. She got the wall wet. So he hit her and shouted at her. He really slapped her hard."
Maria's middle daughter used to suck her thumb, and he tied her hands to stop her doing it.
"I wasn't here, I was told about this later," says Maria. "When she managed to untie it, he hit her hard and put her in the shower under cold water."
As the violence continued, Maria felt trapped, isolated and alone.
"The only people who knew that I was suffering abuse were me and the girls who lived with us," she says. "I spared my family because if they knew they would have told me to get a divorce."
But things came to a head one terrible night in May 1983. Maria was at home with her husband and children.
"I was sleeping when I heard a big bang in the room. I tried to move and couldn't. Immediately I thought: 'Marco has killed me.'
"Our neighbours, who were doctors, came and found me in a terrible state, lying on the bed, on top of the wound. There was a hole in my back and I was losing a lot of blood onto the mattress. The mattress was soaked."
Maria had been shot by her husband, the bullet lodging in her spine.
But her husband told police that he'd been woken up by a noise, and had got up and found four strangers in the house. After a struggle, he said they'd tied him up and then they had shot Maria.
The police appeared to believe him, and since she was immediately rushed to hospital, Maria's version of events was not heard until later. No one was arrested.
As in many parts of the world, domestic abuse was - and still is - common in Brazil. But victims seldom went to the police.
In the early 1980s there were no specialised police units dealing with such cases, and it wasn't until 1988 that thanks to pressure from women's organisations, Brazil's constitution was amended to include guarantees of equality for women victims before the law.
But even then, the police lacked specific powers to act. For instance, there were no banning or restraining orders.
And well into the 1990s, the courts in Brazil still accepted that a man who murdered his unfaithful wife could claim a defence of "dishonour".
After four months in hospital, Maria, now paralysed from the waist down, returned to the family home.
The police investigation into the shooting was still inconclusive. And even Maria herself was beginning to doubt whether it really could have been her husband. She had no evidence to back up her suspicions.
But once she was home, the abuse continued.
"The day I came back, he told me as we were still driving home that I wasn't to have any visitors - no neighbour, no friends, no family - without his consent," Maria says.
"I was kept under a sort of house arrest. My family would call and I'd make up excuses - I'd tell them: 'I'm too tired' - so that they wouldn't come to see me. So as to obey his orders."
Eventually, in spite of everything she'd been through and in spite of her husband's attempts to keep her isolated from the outside world, Maria began to look for a way out.
Without her husband's knowledge, she tried to get a court order giving her custody of the children so that she could flee the house.
Before she could do so, Viveros made one more attempt to kill her - this time trying to electrocute her by tampering with the electric shower when she was bathing.
Miraculously, she survived - and then left for good.
"I spent 19 years and six months fighting for him to be jailed, and during that time he was put on trial and found guilty twice, and twice he walked out of the court free because of the appeals," she says.
In 2002, Viveros was eventually sentenced to eight years in prison - though he was released after just a year. Meanwhile, Maria was campaigning for changes in the law.
And she even took her case to the Organisation of American States.
Eventually in August 2006, Brazil's left-wing president Luiz Inacio Lula da Silva signed the Lei Maria da Penha, the Maria da Penha law. It came into effect on 22 September 2006.
For the first time in Brazil, the law recognised different forms of abuse against women.
It increased the punishment for offenders, established special domestic violence courts and required the authorities to open 24-hour shelters for abused women. It was heralded as landmark legislation on domestic abuse by the United Nations.
Maria da Penha, who's now 71, still campaigns tirelessly on women's rights and travels the country speaking about her own harrowing experience. She believes the law bears her name was a great victory - but it was just a first step, she says.
"So many women think that violence is only physical, they are not aware of other kinds of violence," she says. "They don't understand psychological, moral, sexual violence. The law lists all those kinds of abuses.
"Nowadays women are coming forward but the violence continues. They are coming forward to press charges, but it's only in the cities or the state capitals where there are shelters and specialised police units and all the facilities."
There's a long way to go to change attitudes, she says.
"Listen, the law is now very well-known across Brazil, 98% of the country has heard of it. Many women tell me that they would be dead without the law.
"But there is still a long way to go. No woman deserves to be suffering like that."
Related Internet Links
The BBC is not responsible for the content of external sites.