Have Russian hitmen been killing with impunity in Turkey?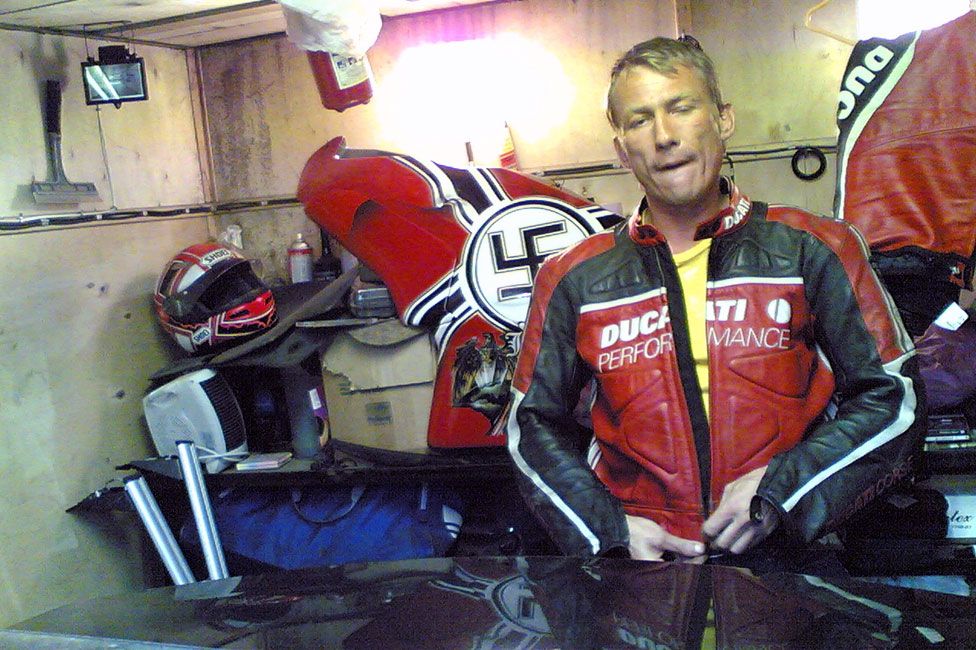 A series of assassinations has taken place in Turkey of men from the countries of the former USSR. There's evidence that some were carried out by killers from Russia, writes Murad Batal Shishani - including, in one case, names, photographs and a memory stick carelessly left behind for Turkish police to study.
Ruslan Israpilov knew the Russians might come for him.
"They've been preparing something," he said in a message left on a friend's voicemail in late April. "Those two men they came here and hid their car among the trees and did surveillance. They've been seen here."
Israpilov was a refugee from the conflict in Chechnya, one of a number who had moved to the tiny Turkish town of Ilimtepe, where perhaps they thought they could protect each other.
"I told those who claimed to have seen them, 'If you saw them and knew they were definitely Russians, why didn't you catch them?'" he said on the voicemail.
But two weeks later they caught him. At the age of 46, Ruslan Israpilov was shot in cold blood at the front door of his flat.
"I was terrified when I heard the gunfire and as I ran out of the kitchen I saw my son shouting, 'Oh daddy!'" says Israpilov's wife, Petima.
"There was blood everywhere… He was shot in the head, the neck and heart. They opened fire as soon as he opened the door. It is all in the hands of Allah. May he take his revenge!"
As a young man in the 1990s, Israpilov had fought with thousands of other Chechens to repel Russian forces from their land - for many Chechens it was a war of independence, though Russia ultimately crushed the Chechen fighters, and made one of them, Ramzan Kadyrov, head of the republic.
To judge from his Facebook page, Israpilov may have had links to the continuing Chechen resistance movement. One photograph shows him at Istanbul airport holding a passport issued by the non-existent independent state of Chechnya.
Exactly why Israpilov was killed is not known. What is known is that this was just the latest in a string of 12 assassinations of men from the former Soviet Union - Chechens, Uzbeks and Tajiks - who had taken refuge in Turkey.
Approximately six months earlier, on 1 November 2015, another Chechen, Abdulwahid Edelgiriev, was about to take his niece shopping in the Istanbul suburb of Keyesehir.
As he set off for the mall another car blocked his path. A man then leaped out and shot through the window of Edelgiriev's car, but missed.
Edelgiriev ran down a path back towards his home, pursued by the attackers. They felled him with a shot, and then stabbed him in the neck, leaving him to bleed to death.
Edelgiriev had been one of those Chechens who continued to fight for an independent, and Islamic, Chechnya, even after most Chechen rebel units had been destroyed, or turned and recruited by the notoriously brutal Kadyrov.
He remained holed up in the mountains until 2008 when he stepped on a trip wire, triggering an explosion that left his foot badly wounded. Then, after treatment in Turkey, he joined thousands of other Islamist militants from the former USSR in Syria, allying himself with the local affiliate of al-Qaeda, Jabhat al-Nusra.
While many died in Syria, Edelgiriev returned to Turkey and is known to have been part of a group that had plotted to resume jihad on Russian territory.
Murad Batal's television documentary Murder in Istanbul will be shown on BBC Arabic on 13 December 2016
It will be screened in English on BBC World News at a later date
It would be in Russia's interests for such men to be eliminated, but there is another reason why Russia might wish to see the end of Edelgiriev, as he was suspected in Moscow of having played a key role in a plot to kill Russian President Vladimir Putin.
When an explosion struck an apartment block in the Ukrainian port of Odessa in 2012, news reports suggested it was the result of an unsuccessful experiment by would-be bomb-makers. A number of men were arrested, including one who stated on television that the ultimate aim was to try to assassinate Vladimir Putin, though he later retracted his confession. Another later named Edelgiriev as the man who had hatched the plan and provided the explosives.
Vladimir Putin then issued a veiled warning.
"They never got in my way and they never will," the president said of the alleged plotters. "Listen, if you live with that all the time and are constantly afraid, that isn't a life. It's they who should be afraid of us."
If the murder of Alexander Litvinenko with radioactive polonium in London 10 years ago is the most shocking example of an assassination apparently carried out by Russian agents on foreign soil, it is not the only one.
In 2004, a former acting president of Chechnya, Zelimkhan Yandarbiyev, was killed when his car exploded in Qatar.
A Qatari court found two Russian military intelligence agents guilty of his murder before allowing them to fly home to serve their sentences in Russia - where a red carpet was laid on the steps leading down to the tarmac.
"This is a regime that believes, firstly, that it has the right to act abroad in the interests of its own security," says Prof Mark Galeotti of the Institute of International Relations in Prague, who has spent more than 20 years researching Russian intelligence.
"Secondly, it has a very bloody approach to dealing with threats against it - it has no problem with killing people."
Few of the killings in Turkey have been satisfactorily solved, but leaked Turkish police documents obtained by the BBC show that one triple assassination in September 2011 left many clues.
The victims were Chechen militants accused of the bloody bombing of Moscow's Domodedovo airport earlier that year - an attack in which 37 people died and 170 were injured. All three died on the spot in the Istanbul district of Zeytinburnu.
But while the killing itself may have been carried out professionally, the five hitmen left a wealth of information in a hired car, including their names and photos, and a USB stick illustrating their lifestyle, from the predictable - fast cars, male friendship and whisky - to the bizarre… a motorbike decorated with Nazi insignia.
All of the men came from Russia.
The first time they hired a car, they asked for a white, or light-coloured one. It had to be automatic, and they insisted that it should not have GPS. But in fact it turned out that the car did have a built-in navigation system, and the hitmen failed to disable it. As a result, police were later able to establish exactly where they had been during the preceding two weeks - and to find plenty of CCTV footage of their activities.
The three victims - Berg-Haj Musaev, Rustam Altemirov and Zaurbek Amriev - were killed walking home from Friday prayers. Two hired cars - the white one with GPS, and a black Ford Mondeo - waited round a corner. At the right moment, the black Mondeo turned the corner and a man dressed in black, with a black wig and black gloves got out and fired 11 rounds.
Then the cars sped off and the Russians left the country.
In Moscow, I tracked down people who knew one of the killers - Nadim Ayupov, the owner of the USB stick, who was photographed with the motorbike bearing Nazi insignia. They said he was no secret agent, but a member of a Moscow crime gang specialising in car theft.
Since the 1990s there has been "an interpenetration of organised crime and the security services," according to Prof Mark Galeotti.
"We have cases of hitmen being trained by spetsnaz special forces," he says. "We have cases of gangs being set up - criminal gangs being set up by former state security, KGB and then FSB, officers."
It's not only Chechens who have been gunned down in Turkey.
On the morning of 10 December 2014, an Uzbek cleric, Abdullah Bukhari, arrived at a madrassah, an Islamic school, also located in the Zeytinburnu district of Istanbul.
CCTV footage shows him trying to enter the building, but it appears to be locked. He knocks on the window, but no-one comes, so he has to wait. As he stands on the pavement, a man approaches, pulls a gun and shoots once. At last someone opens the door of the madrassah, but it's too late.
Bukhari died in hospital soon afterwards.
Again, there is evidence that this murder was planned in Moscow, according to a former Turkish serviceman, Alican Eleman, who I met to discuss events that took place in early 2014.
Eleman says he was contacted by a man - a former Chechen militant - who said he had been asked to carry out an assassination. Eleman and the Chechen then decided to pretend they were interested in carrying out the job, and arranged a meeting to find out more.
According to Eleman, the man looking for hired killers was an ethnic Uzbek with a Russian passport, who had been trained by the Russian FSB - his name, Sobir Shukurov, or "Sasha".
"We had our meeting. A list of about 15 people in Turkey was mentioned. The Russian secret service wanted four people to be killed right away and they wanted it to be done simultaneously," Eleman says.
"They had an enormous budget for this. They offered $300,000 for each one killed."
Eleman and his Chechen friend decided to warn the four intended victims, including Bukhari - who they met face-to-face - and an Uzbek opposition leader, Muhammad Salih.
Eleman and his friend then went to the police and told them what they had learned.
This was six months before Bukhari was killed, but it was only after his murder that police took action. Muhammad Salih now lives under police protection in a secret location. He rarely leaves his home, avoids routine, keeps his shutters closed and is a virtual prisoner in his country of refuge.
But what interest could Russia possibly have in organising the assassination of opponents of the Uzbek regime?
Mark Galeotti says that by "being a good friend to tyrants in the region" Moscow is able to maintain its authority.
"We see the FSB in particular having strong connections with its counterparts in countries such as Uzbekistan, but also Turkmenistan, Tajikistan and even Kazakhstan," he says.
"In a way, a trading of favours takes place. And this is one of the ways that Moscow maintains some degree of relevance - by saying, 'We can help you do your dirty work - or even do your dirty work for you sometimes.'"
In April this year, the month before the murder of Ruslan Israpilov, there was a dramatic development in the case of Abdulwahid Edelgiriev, the Chechen militant killed as he set off on a shopping trip with his niece.
Two Russians landed at Istanbul airport, travelling under the names Alexander Smirnov and Yury Anisimov, and were then followed by Turkish police and intelligence.
At the airport, they hired a car.
Once again the Russians wanted an automatic car. And once again, it was white.
The agent who dealt with them agreed to speak to the BBC on condition of anonymity.
"This guy came and told me, 'Inside the car, is there GPS?'" he says.
"I say, 'No, there is no GPS.' He says, 'OK, fine. I want that car exactly.'"
It's almost as though they were following the same handbook as the hitmen who killed the Chechen airport bombers in 2011.
Before they could do any harm, though, the two men were arrested by Turkish police and taken to a high-security prison, where they were held in connection with Edelgiriev's murder.
Alexander Shvarev of Moscow's Rosbalt news agency, which is renowned for its excellent sources in Russian intelligence, says Alexander Smirnov's real name is Valid Lurakhmaev. He belonged to a Chechen mafia group in Moscow in the 1990s, Shvarev says, and his speciality was murder.
But if that's the case, how come a hitman was able to freely walk the streets of Moscow for years?
Another top crime reporter, Sergei Kanev, says Lurakhmaev worked for the FSB's anti-terrorism unit in the Caucasus.
"From conversations with people I know, police investigators, other Interior Ministry officials, [they] say that he's got protection," Kanev says. "He's murky, as they say."
The Politkovskaya connection
Anna Politkovskaya was a journalist who relentlessly exposed the reality of Vladimir Putin's war in Chechnya
On 7 October 2006 she was due to file a story on the suspected use of torture by pro-Moscow security units in Chechnya
An assassin was waiting in the stairwell of her home and when she entered the lift, he shot her five times
A leaked FSB document says that Valid Lurakhmaev's mobile phone was traced to a park in the vicinity of her apartment shortly afterwards
Police have never questioned him about the killing
Russia has always denied involvement in killings on foreign soil, including the assassinations of Alexander Litvinenko and Zelimkhan Yandarbiyev.
In relation to the assassinations carried out in Turkey, President Putin's spokesman, Dmitri Peskov, said: "We have no comment and the matters in the film had nothing to do either with the Russian state or with President Putin."
The Turkish government, the FSB, and Uzbek intelligence all declined to comment.
If Russia has indeed been behind these murders on Turkish soil, Turkey appears to have done little to prevent them.
It's notable that the arrest of Smirnov/Lurakhmaev and Anisimov took place not long after Turkey shot down a Russian fighter near the Syrian border, when bilateral relations hit their lowest point for decades. They have since improved again.
If relations remain good, one Chechen fighter who has recently returned to Turkey from Syria predicts, Russia will intensify its operations in the country.
But would assassinating more people in Turkey really make Russia more secure? The battle-hardened Chechens who have returned from Syria say it's quite the reverse. It makes them all the more determined to take the fight back to Russia.