Andy Murray: Tennis women make the same sacrifices as men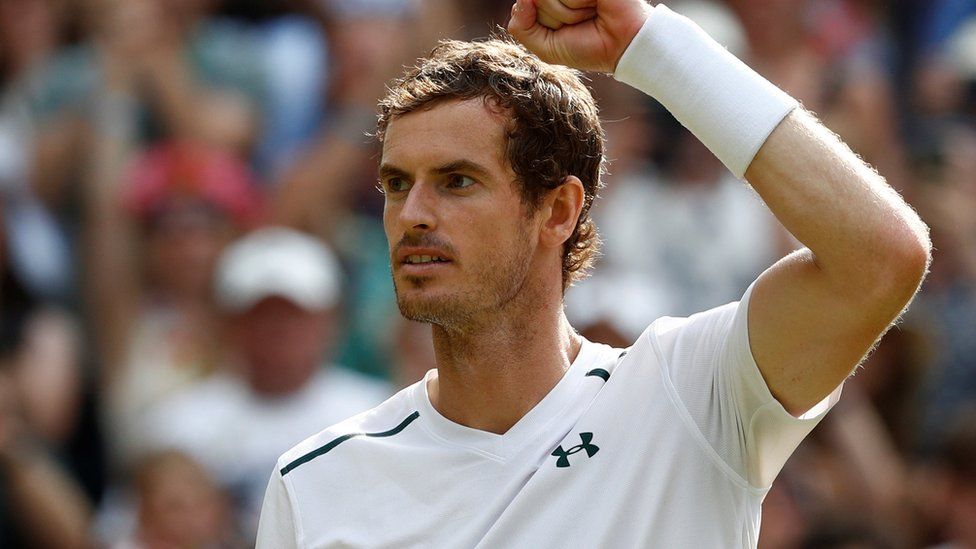 Andy Murray practised against both boys and girls in his early years, and went on to play with some of the world's top female tennis players in mixed doubles. He hit the headlines recently for his comments on gender in sport, including once when he corrected a journalist's casual sexism. Here, he writes about his hopes for women in tennis.
I've never set out to be a spokesperson for women's equality.
My experience of working with Amelie Mauresmo gave me a small insight into attitudes to women in sport and, because it was unusual for a male tennis player to work with a female coach, I am often asked about that.
Working with Amelie was, for me, because she was the right person for the job, and not a question of her sex at all. However, it became clear to me that she wasn't always treated the same as men in similar jobs, and so I felt I had to speak out about that.
Since then, I have been asked about women's equality and I would find it hard to look any of the top female tennis players in the eye if I did not speak my mind.
People often underestimate the amount of work that it takes to become a top tennis player. And that work ethic is the same whether you are a man or a woman.
There are hours spent in the gym, on court, in physio, travelling, analysing matches and opponents, talking with your team, managing your body, and of course, making plenty of sacrifices.
Anyone who has spent any time with any of the top women will know that they make those same sacrifices and are as determined and committed to winning as any of the top men on the tour.
When I was asked by the BBC what I thought about girls and boys playing sport together until adolescence, the answer was fairly straightforward for me: I think it's a great idea.
In tennis we benefit, of course, from having the game of mixed doubles, so men and women, boys and girls, are used to this idea.
Some of the most fun I've had on court has been when playing mixed doubles - with Heather Watson and Laura Robson at both the Hopman Cup in Australia and at the Olympics. Although they probably wouldn't say the same about playing with me!
As a youngster growing up in Dunblane, my mum and dad would regularly encourage me to practise against girls at Dunblane Tennis Club.
I also used to practise with Svetlana Kuznetsova sometimes when I trained in Barcelona.
Playing mixed sport has huge benefits like making friendships, building confidence and saving money for schools and clubs.
So much at an early age is about ball skills, hand-eye co-ordination and generating a competitive spirit anyway, and not about strength and speed, so would it not make sense for these skills to be taught to boys and girls alike, at the same time?
BBC 100 Women names 100 influential and inspirational women around the world every year. In 2017, we're challenging them to tackle four of the biggest problems facing women today - the glass ceiling, female illiteracy, harassment in public spaces and sexism in sport.
Having a mother who was as interested and involved in sport as mine was, it has always felt very natural for me that girls should be as engaged in sport as boys.
I now know that's not the case, and that many girls drop out once they become teenagers.
It is something my mum is passionate about changing. She has a programme called Miss-Hits which teaches girls the basics of tennis - currently boys outnumber girls four to one in the sport.
She is making progress, but there is still a need for many more female coaches in sport generally, and far more support at the top level, to make any real impact.
Female sportswomen rarely get as much air-time as men, and there are still not enough women in the top jobs in sport, but things are improving.
Tennis has come a long way in the past 35 years since the US Open first gave equal pay to men and women.
And it's great that all the Slams pay their male and female champions the same. No other sport is doing as much as tennis, and it's great to be part of a sport that is leading the way. Hopefully tennis can put pressure on other sports to do the same.
The London Olympics also provided a great platform for women's sport in the UK. We had some brilliant role models like Jess Ennis-Hill and Nicola Adams who were normal British girls who achieved greatness and it will be interesting to see whether that did really inspire a generation.
We are seeing important strides in other traditionally male-dominated sports - the ICC has worked hard at getting girls to play cricket at an amateur level, and of course, the England ladies winning the Cricket World Cup was huge in terms of publicity for the sport.
Football is also moving forwards, and it's great to see so much women's football on TV now.
In rugby, it was a shame to see the RFU end contracts for the England women's team in the 15-a-side game - that seems a backward step in a sport that had obviously been growing its female playing base.
But hopefully that won't put women off trying the game if they really want to.
Traditionally male-dominated sports have invested significantly in raising the level of play in their top women, so that the performances are more attractive to big crowds, column inches and TV coverage. This has happened in recent years in football, hockey, cricket and rugby in particular. Now they are getting much more exposure which is great - if more girls can see women competing at a top level, it will hopefully encourage more girls into sport across the board.
In general, I think the future is positive. We've got more female role models than ever before, more female commentators than ever before and more people championing the rights for women in sport than ever before.
Things are moving in a positive direction and I am excited about a future in which the playing field might be level for all.