Secret convoy let hundreds of IS fighters escape
The BBC has uncovered details of a deal that let hundreds of IS fighters - including foreign militants - and their families escape from Raqqa in Syria, under the gaze of the US and British-led coalition and Kurdish-led forces who control the city.
At the time, neither the coalition, nor the SDF, wanted to admit their part.
Has the pact, which stood as Raqqa's dirty secret, unleashed a threat to the outside world - one that has enabled militants to spread far and wide across Syria and beyond?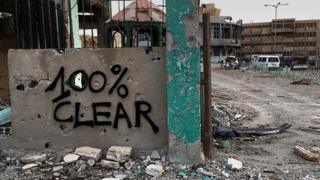 Image subject to copyright