iTunes refund after claims of Arthur homophobic offence
By Jimmy Blake
Newsbeat reporter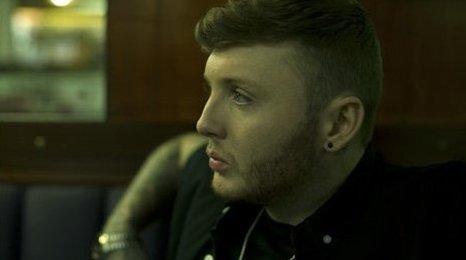 iTunes have refunded a customer who bought James Arthur's debut album after they claimed to be offended by lyrics used by the singer.
The music fan said she didn't like some of the words the X Factor winner used in a recent rap.
An email shared on Twitter, shows what appears to be an iTunes Store Advisor saying the complaint "is an appropriate exception" to terms and conditions.
All iTunes sales are usually final.
However, he also said the song had been directed at rapper Micky Worthless and that he had not meant to offend anyone.
The 25-year-old star posted he was "disappointed in myself for being so naive" and "deeply sorry to any gay or lesbian people out there".
The apparent response from iTunes also reads: "I understand that you would like to cancel the album you have purchased because of the comments made by the artist which you didn't like."
The email also shows that the full £8.99 for the singer's self-titled album would be credited to the customer's account in seven to ten business days.
Apple have refused to comment on the claim but haven't denied it happened.
Arthur has also announced that he has cancelled all engagements while he recovers from "acute exhaustion".