DJ's music highlights of 2013
As 2013 draws to a close, some of BBC Radio 1 and BBC Radio 1Xtra DJs have told Newsbeat about their favourite music highlight of the year.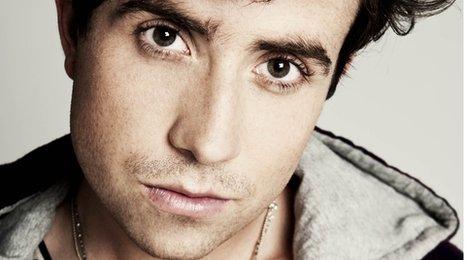 Nick Grimshaw, Breakfast Show Presenter, BBC Radio 1
"My highlight of the year was doing the show from Glastonbury. Wandering around with HAIM after they started proceedings on Friday was real fun.
"Running into Florence in her Winnebago and being forced to cut to a record as it was all too raucous for on air.
"Also being woken up the next morning in a wigwam by Huw Stephens was another delightful highlight of the year."
Sarah Jane Crawford, 1pm - 4pm, BBC Radio 1Xtra
"It was the first Glasto that I'd been to.
"The highlights were watching the Rolling Stones perform to one of the biggest crowds the Pyramid stage has ever attracted.
"I also loved watching Hot Natured perform on the Sonic Stage with Ali Love singing one of my favourite songs, Benediction."
Charlie Sloth, 4pm - 7pm, BBC Radio 1xtra
"Giggs releasing his album When Will It Stop.
"I've always been a huge fan of Giggs and his work, and I feel this body of work is a huge landmark in the world of UK rap.
"It raises the bar musically and pushes the boundaries of social commentary.
"I think it's impressive that someone can come from the streets, from rock bottom, and make an album that makes waves not just in the UK rap scene, but in a popular arena too."
Dev, Early Breakfast Show Presenter, BBC Radio 1
"My highlight of the year was Chris Malinchak In Ibiza.
"It was a song I loved all summer so it was the perfect way to start the Ibiza weekend, the piano solo was pretty special."