Outkast, Muse and Arcade Fire to headline Coachella 2014
By Jimmy Blake
Newsbeat reporter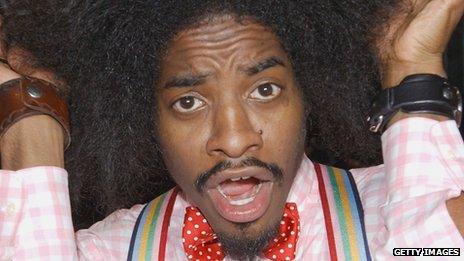 Outkast, Muse and Arcade Fire will headline this year's Coachella festival.
The American music festival will take place over two weekends, 11-13 April and 18-20 April, in California.
The Hey Ya singers Outkast, made up of Big Boi and Andre 3000, will reunite for their performances having been on hiatus since 2007.
Other names on the bill include Disclosure, Pharrell Williams, Calvin Harris and Queens of the Stone Age.
The full line-up announcement follows the news that rock legends Motorhead will be playing at this year's festival.
Muse will headline for the second time and follow in the footsteps of British bands Blur and The Stone Roses, who topped the bill in 2013 alongside Phoenix and Red Hot Chili Peppers.
Nas, Lana Del Rey, Beady Eye and Haim are also among the names who will perform at the festival, which is now in its 15th year.
Alana from LA trio Haim tweeted a picture of the line-up and wrote: "I think I just peed in my pants."
Lorde, The 1975 and Bastille will also perform at this year's edition of the festival in the desert town of Indio.
Previous headliners of Coachella include Kanye West, Radiohead and Kings Of Leon.
In 2012, Snoop Dogg and Dr Dre used a hologram of late rapper Tupac Shakur on stage.
Ticket information, including registering and purchase details, can be found at on the Coachella website.
Related Internet Links
The BBC is not responsible for the content of external sites.