Beyonce and Jay Z announce joint On The Run tour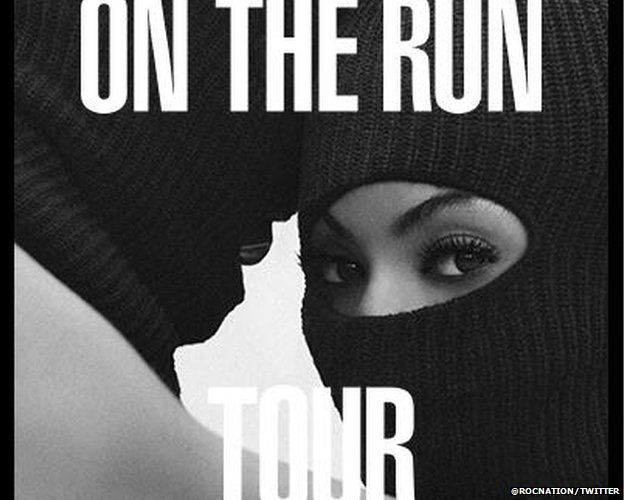 Roc Nation has confirmed that Beyonce and Jay Z will be going on a joint tour this summer.
The On The Run tour will see the couple performing across America, starting on 25 June in Florida.
The 16 shows will see them performing in New Jersey and Texas before finishing in San Francisco in August.
There has been no confirmation of dates outside America. Beyonce and Jay Z performed together at this year's Grammy Awards.
The XO singer was joined on stage by her husband during a performance of Drunk In Love to open this year's ceremony.
They were also on stage together in a performance before this year's Super Bowl.
Beyonce and Jay Z have four top 10 UK singles together including Crazy In Love, Bonnie and Clyde and Deja Vu.
The Single Ladies singer also appears on Jay Z and Kanye West's Lift Off, which appears on the rap duo's 2011 album Watch The Throne.
She also features on Part II (On The Run), a track on Jay Z's Magna Carter Holy Grail album from last year.
Beyonce and Jay Z were jointly recognised as the most powerful people in music by Billboard in January.
The celebrity couple were voted top of Billboard's Power 100 list by the magazine editors who analysed market share, revenue and other data.
Both have founded their own companies - Beyonce's Parkwood Entertainment and Roc Nation, created by Jay Z.
The pair have been married since 2008 and have one child together, a daughter named Blue Ivy.