Nicki Minaj reveals new single title, Pills N Potions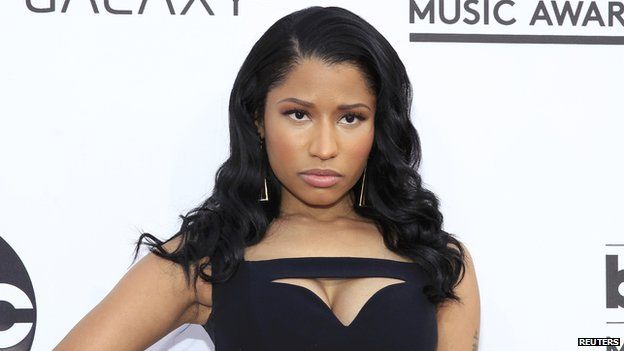 Nicki Minaj has revealed the name of the lead track from her upcoming third album, The Pink Print.
The first single will be called Pills N Potions and is due out later this week.
She unveiled the title on the red carpet at the 2014 Billboard Music Awards on Sunday night.
"It sounds like urgency," said Minaj, describing the track to Billboard. "It sounds like betrayal. It sounds like running. It sounds like fainting. It sounds like love."
She confirmed The Pink Print "will be out before 2015" but would not reveal any further details.
Earlier this month, the 31-year-old released a promotional track featuring Soulja Boy, called Yasss Bish.
In February, Minaj apologised after she was criticised for using a famous picture of Malcolm X on her website alongside a racial insult.
The image of the activist holding a gun was also posted on her Instagram page promoting her song.
The musician has previously served as a judge on American Idol alongside Mariah Carey, who it's reported she had a feud with.
According to Forbes, Minaj is the only woman to make the hip-hop Cash Kings list, with estimated earnings of $29m (£17.2m) in 2013.
She is thought to have taken home more than Snoop Dogg, Eminem and Kendrick Lamar combined.