Fat Greek Wedding sequel being written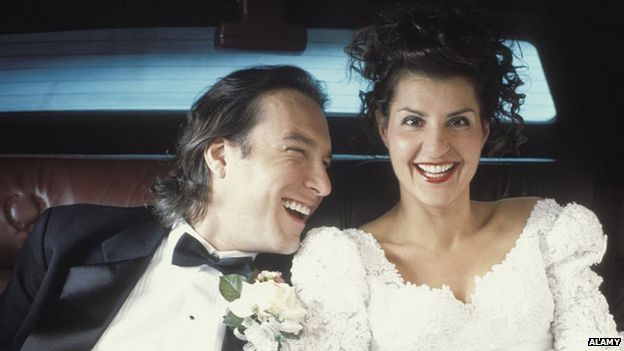 The star and writer of My Big Fat Greek Wedding has told her Twitter followers she is writing a sequel to the hit 2002 romantic comedy.
Nia Vardalos wrote: "Now that I'm experiencing motherhood I feel ready to write this next chapter."
The Oscar-nominated screenwriter also confirmed the "entire big fat family" has been invited to take part in the project.
It's believed the original film grossed $369m (£220m) at the box office.
Made on a budget of around $5m (£3m), the surprise hit became one of the most profitable films of all time.
The plot followed the loud Portokalos family, whose daughter Fatoula marries a non-Greek, played by John Corbett.
According to The Hollywood Reporter, Vardalos has already written the script and Corbett, 53, has agreed to return in the sequel.
Vardalos thanked her followers for "the love" she'd received on Twitter following the announcement.
She said: "A few jaded press corps will claim I ran out of money or just want to kiss John Corbett again. One of these things is true."
The film sparked a spin-off TV sitcom called My Big Fat Greek Life in 2003 which ran for one series.
The second film will again be co-produced by Tom Hanks' production company Playtone.