Cheryl Cole: I want another girl to judge The X Factor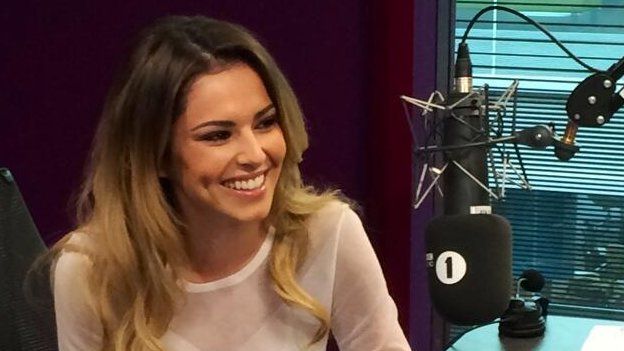 Cheryl Cole has told Radio 1's Nick Grimshaw that she would like another female judge on The X Factor panel.
She wouldn't confirm who would judge alongside her, Simon Cowell and Louis Walsh, but revealed Cowell would "probably" be recruiting another woman.
"I feel excited. I love the process. I like finding new talent. It's just as much of a buzz for me," she said after re-joining the show after four years.
She also joked that she had put Cowell "through the ringer" to return.
In 2011 Cole was added to the panel on the US version of the TV talent show but was replaced by Nicole Scherzinger.
Reports suggested that audiences could not follow her accent.
Speaking on the Radio 1 Breakfast Show about her return to The X Factor, she said: "It took a few years for me to feel it was right. I didn't know if I would but this time just feels right."
Describing Cowell's approach to the ITV talent show, Cole said: "He speaks his mind and he says things people wouldn't dare say, which we all love about him.
"Simon has no filter. He doesn't care."
The 30-year-old joined Nick Grimshaw to promote her new single, Crazy Stupid Love, featuring Tinie Tempah, which also had its first play on the radio.
"I always wanted to work with Tinie, he is such a nice guy," she said.
"It was a very natural thing, very organic. I had the song already - I'd already written it ages ago but I knew I wanted him on it. He is perfect for it."
Cole explained that the shoot for the music video had happened a few days earlier.
She said: "On my video, I was like, 'Somebody needs to give these dancers a break, they're exhausted.'
"Nobody listened and then one of the girls was actually physically sick. She was going that hard."
She also compared tattoos with Grimshaw and elaborated about the large rose design she had inked on her bottom.
"The guy that did it is a proper artist, he does oil paintings. He is amazing," she said
"It's a proper piece of work. It took three, seven to eight-hour sessions. He is really, really amazing at what he does so it wasn't so bad."
Related Internet Links
The BBC is not responsible for the content of external sites.