Justin Bieber faces new 'n-word' accusation after apology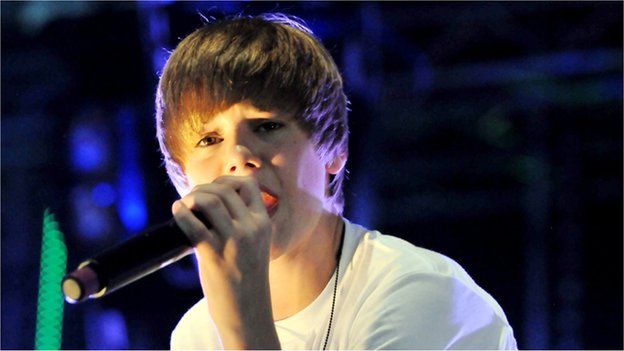 Justin Bieber is facing new accusations of racism days after apologising for using the n-word in a joke.
The Sun claims to have seen footage that appears to show a younger Bieber altering the words of his 2009 song One Less Lonely Girl to create lyrics about killing black people.
The paper accuses the 20-year-old of singing "one less lonely n*****".
Its report also claims that the singer jokes about joining white supremacy group the Ku Klux Klan in the new clip.
The 24-second clip reportedly shows Bieber giggling several times as he changes the word of the song he co-wrote with Usher.
It's claimed that the sound of girls laughing can be heard during the video, which is said to have been filmed shortly after the singer was signed to the Raymond Braun Media Group.
The singer's management have not yet responded to the latest claims.
Justin Bieber has issued a statement apologising for using the n-word while telling a racist joke.
A video of a smiling Bieber making the comments while sitting with friends was published on the Sun on Sunday website on 1 June.
It was originally filmed as part of his Never Say Never documentary in 2011.
The 20-year-old has released a statement saying: "I apologize for offending or hurting anyone with my childish and inexcusable mistake."
The British newspaper claims people around Bieber have known about the clip for some time and have spent money keeping it out of the public eye.
In the video, Bieber asks: "Why are black people afraid of chainsaws?"
The singer then finished his joke by making the noise of the chainsaw and repeating the phrase "Run n*****" five times.
Someone who cannot be seen on camera says: "Don't even say it. Don't say it."
A female voice then says: "You could say motorcycle too right?"
The recent racism claims come during a difficult year for the singer.
A judge in Florida recently delayed his trial on charges of driving under the influence until July.
The singer also faces charges of resisting arrest and driving with an expired licence.
He is facing a separate assault charge after being accused of hitting a limousine driver on the back of the head.