Director revealed for second stand-alone Star Wars film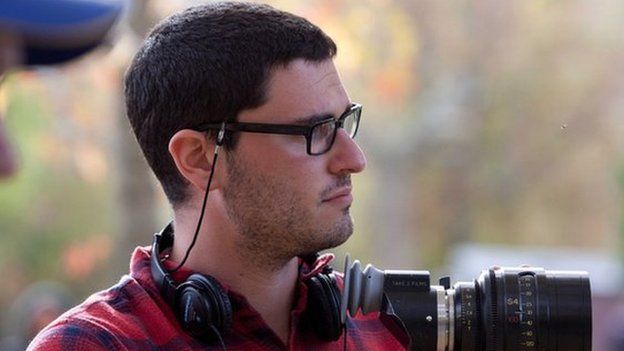 Lucasfilm has announced the latest director to make one of the Star Wars stand-alone movies.
It's hired Josh Trank to direct the film, which is being created in addition to the new trilogy from JJ Abrams.
Trank previously directed Hollywood superhero film Chronicle and is currently making the new version of the Fantastic Four.
This Star Wars spin-off has no release date yet.
In a statement, Trank said: "The magic of the Star Wars Universe defined my entire childhood. The opportunity to expand on that experience for future generations is the most incredible dream of all time."
Lucasfilm president Kathleen Kennedy said: "He is such an incredible talent and has a great imagination and sense of innovation.
"That makes him perfectly suited to Star Wars, and for this new slate of movies that reach beyond the core characters and storylines of Episodes I through IX."
British director Gareth Edwards, director of the recent Godzilla film, had previously been announced as another director in this series of stand-alone Star Wars films.
They're expected to focus on stories that extend beyond the core saga.
Filming on the new Star Wars trilogy has begun already.
The first film is scheduled for release in December 2015 and features the original cast, including Harrison Ford, Carrie Fisher and Mark Hamill.
Newcomers including 24's John Boyega, Girls actor Adam Driver and Oscar Isaac will also star in the film.
Little is known about who they will play in the film, which is yet to be given an official title.
Related Internet Links
The BBC is not responsible for the content of external sites.