Kayvan Novak: I plan to do more prank stuff on the TV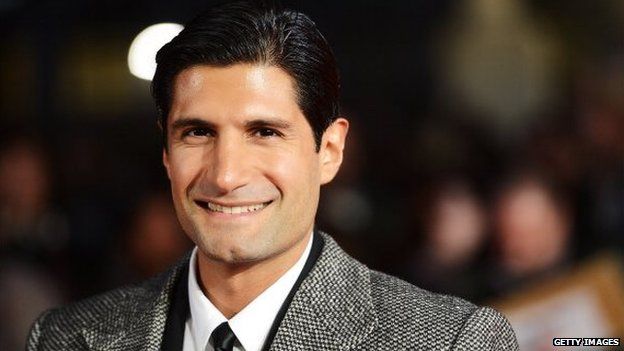 Kayvan Novak, the creator of Fonejacker and Facejacker, has said he hasn't finished doing pranks.
The comedian said a lot of people still ask for quotes from his shows and that it makes him want to reassure people that there's more to come.
The 35-year-old said: "They [fans] make me feel guilty that I haven't made more Fonejacker and Facejacker but I do plan to do more prank stuff.
"Those shows kind of ran their course and of course I want to do spin-offs."
Novak is working on a project for a BBC One show called Woody, which he stars in alongside Bradley Walsh.
"I get to do lots of characters on that," he added. "It's the perfect vehicle for me."
He also says he thinks that there's still a place for new and original comedy on television.
"It wasn't easy when I started," he admitted. "I think it's always difficult to get a show on telly. Whether you're George Clooney or just starting out.
"But there's room. If you're into it, chase it. You'll get it.
"It's about commitment and focus and just putting your head down. Don't worry about the knock backs because you will get knock backs. Don't quit."
The actor recently appeared in a film called Cuban Fury alongside Nick Frost, Chris O'Dowd and Olivia Colman.
He said is was a "fun experience" but that he's unlikely to stop working on TV any time soon.
"Of course being in movies is very exciting and it's a wonderful thing for an actor to do," he said.
"I'd like to be able to do that [films] and the telly. Who knows what the future has in store? Perhaps nothing."
Related Internet Links
The BBC is not responsible for the content of external sites.