Looper director set for Star Wars Episodes 8 and 9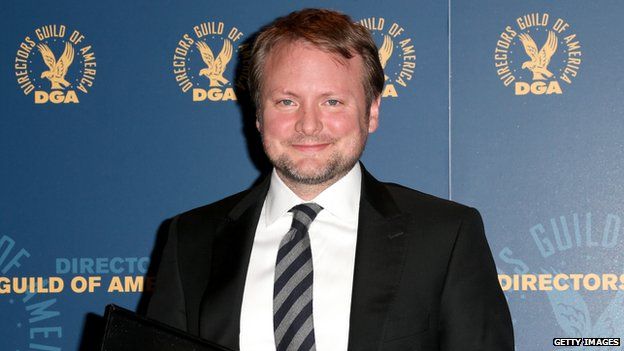 It's reported Rian Johnson has been hired to write and direct the eighth and ninth Star Wars films.
The BBC understands the director is making a deal with Lucasfilm.
He's previously directed sci-fi Looper and independent film Brick.
JJ Abrams is currently filming Star Wars Episode VII at Pinewood Studios, which features original cast members Harrison Ford and Mark Hamill.
The clip, from 1983 movie The Right Stuff, sees an astronaut making an expletive about the job he's about to do in space.
As well as the Bruce Willis film Looper, Johnson has also directed several episodes of Breaking Bad including the critically acclaimed 'Ozymandias', one of the final episodes of the fifth series.
In 2012, he won the Directors Guild of America Award for Television: Drama Series for the episode of Breaking Bad entitled 'Fifty One'.
The Star Wars revival has been picking up pace in recent weeks, with Gareth Edwards and Josh Trank announced as directors of two separate spin-off films.
During filming on Episode VII ast week, Harrison Ford, who plays Han Solo, needed hospital treatment after breaking his leg during a scene involving his character's spaceship, the Millennium Falcon.
Shooting has been continuing without him.
Episode VII is due for release in December 2015.