Adam Richman show cancellation linked to online comments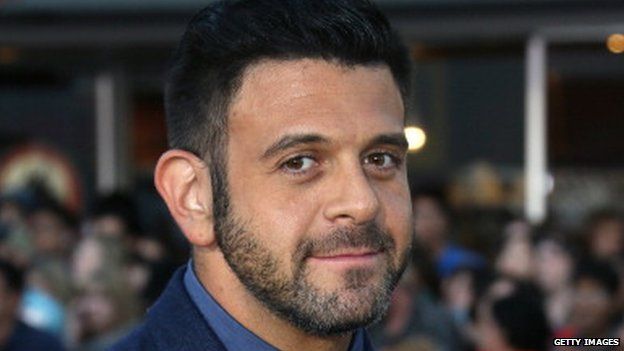 The Travel Channel has pulled Adam Richman's latest series, Man Finds Food, from its schedule.
The show, featuring Richman uncovering "delicious hidden food treasures" across America, was set to debut on 2 July.
Richman has previously appeared on shows including Man v Food and Best Thing I Ever Ate among others.
It has been suggested that the decision was linked to an expletive-filled rant the presenter had on social media.
Last month, the 40-year-old posted a picture on Instagram following weight loss ahead of his appearance in this year's Soccer Aid match at Old Trafford.
"Had ordered this suit from a Saville Row tailor over a year ago. Think I'm gonna need to take it in a little…" he wrote, using the hashtag #thinspiration.
However, the phrase is widely connected to pro-anorexia and pro-bulimia circles and is thought to glorify the idea that being thin is better than any other body style.
Richman responded to some of the criticism that emerged following the comment, with claims that several of his replies became abusive.
It has been reported that Richman published an apology saying that he would never have used the term if he knew what it meant, saying "Yes. I've responded to internet hate recently with vile words directed at those hating me.
"I am sorry, I should know better & will do better."
However, the presenter's Instagram account has been made private and tweets relating to the incident appear to have been deleted.
A Travel Channel spokesperson told Newsbeat: "Travel Channel has postponed the 2 July premiere of Man Finds Food. We have no further comment."
For now, American Grilled, which challenges grilling enthusiasts to compete for a $10,000 (£5,800) cash prize, will air in its place at on Wednesdays at 21:00 EST.
Details of Man Finds Food also appear to have been removed from the Travel Chanel website.