Hello Kitty is not a cat - she's a British school kid
By Amelia Butterly
Newsbeat reporter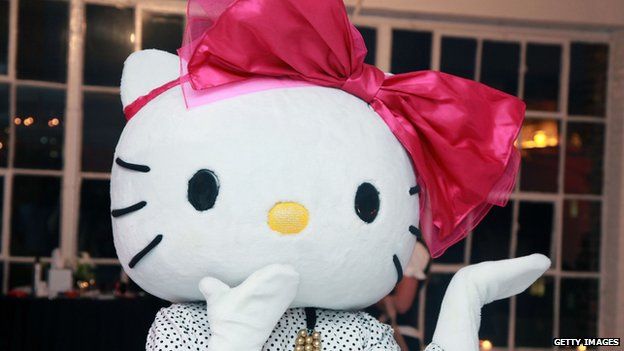 You would be forgiven for having thought for your entire life that Hello Kitty was a cat.
After all, she does kind of look like one - and she is called Kitty.
But her creators Sanrio are adamant. She is a British school kid called Kitty White and she lives just outside London (although no-one is saying exactly where).
In fact, she has a whole life story and a family that includes a twin sister called Mimmy.
Although Sanrio has a whole website dedicated to Kitty's biography, her appearance has suggested that she is animal rather than human - an assumption that also fooled Christine R Yano.
She is an anthropologist from the University of Hawaii and is curating an exhibition about the cartoon character.
"That's one correction Sanrio made for my script for the show. Hello Kitty is not a cat," she told the LA Times.
"She is a little girl. She is a friend. But she is not a cat.
"She's never depicted on all fours. She walks and sits like a two-legged creature.
"She does have a pet cat of her own, however, and it's called Charmmy Kitty."
Yano claims a lot of people don't know Kitty's really a person and that many of her fans who are aware "don't care".
And the reason Kitty is British?
"Hello Kitty emerged in the 1970s, when the Japanese and Japanese women were into Britain," said Yano.
"They loved the idea of Britain. It represented the quintessential idealized childhood, almost like a white picket fence.
"So the biography was created exactly for the tastes of that time."
So now you know - Hello Kitty lives in the suburbs of London, is approximately five apples tall and was born on 1 November. And she's certainly not a cat.