Ladies Day as Aintree wants you to see it - dresses and all
So this is what Ladies Day used to look like...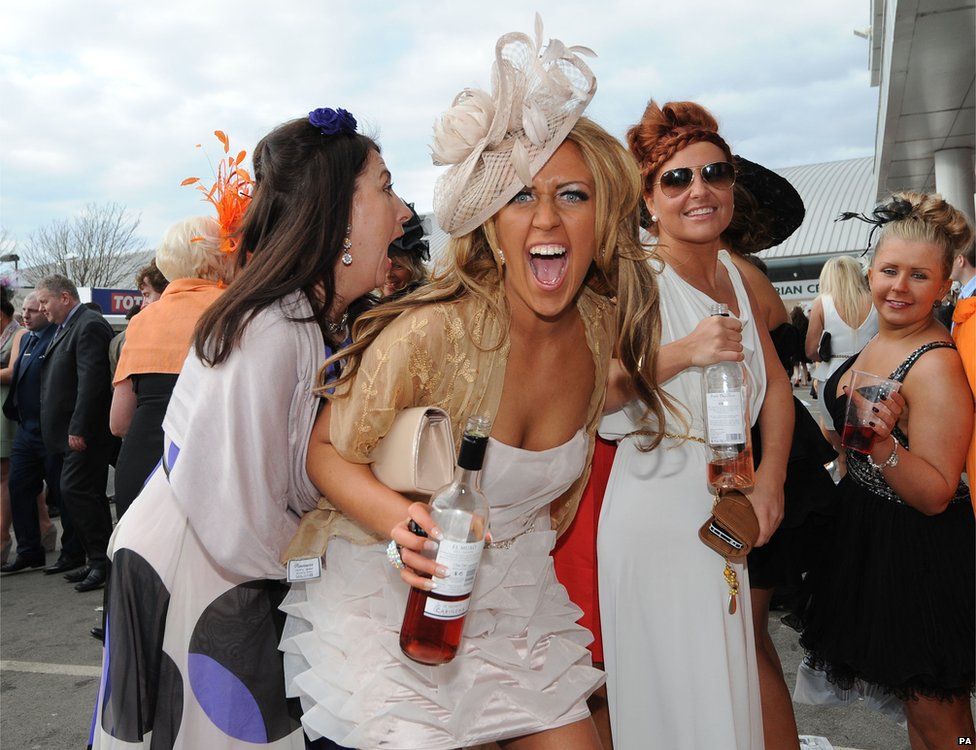 ...or so the newspapers would have you believe.
But this year organisers have clamped down on media organisations taking unflattering photos on Ladies Day.
Aintree racecourse boss John Baker told the Liverpool Echo the venue wanted to protect women from "unfair" coverage.
He said any photographers taking shots which enforce negative stereotypes could have their accreditation taken away.
Ladies Day has been a fixture of the race meeting since the early 1990s.
This year the photos coming out of Aintree have been a tad more restrained.
Aintree wants to a stop photographs showing women in "unflattering" poses.
Mr Baker told the Echo: "We want to overwhelm the negativity, to push the positivity to the front.
"Our event is full of character, it's fun, and that's generated by the personality of the Liverpool people."
There are some impressive hats
People are taking selfies - obvs
Some of the high heels are cray cray
Some of those dresses though...
Even the bar staff get in on the act
And this is what it looks like to have your photo taken at Ladies Day
There are last minute make-up issues as well
There's a hen do as usual
And the celebrities are there too... well one anyway
***It's former X Factor singer Rebecca Ferguson***