Dad says Amy Winehouse film 'tainted'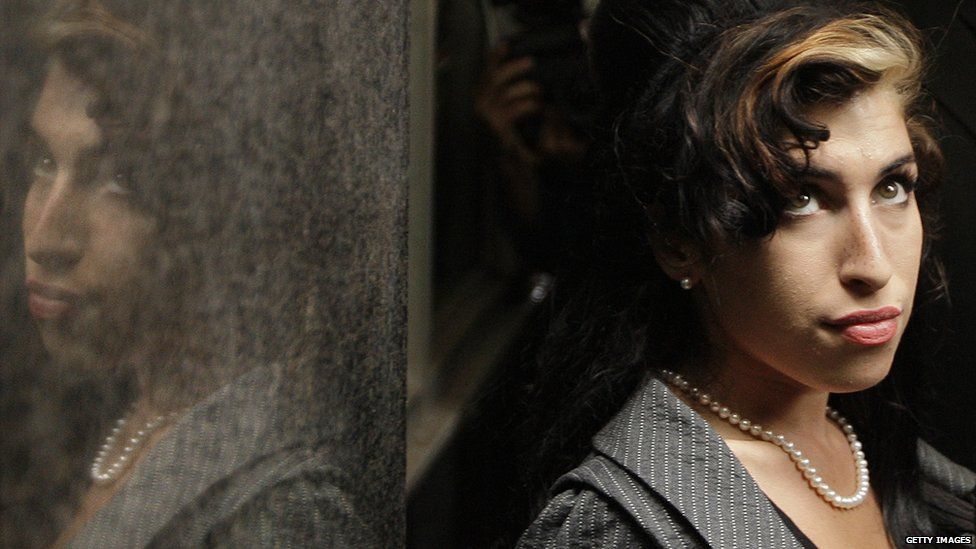 Amy Winehouse's family has criticised a film about the her life, saying it's "misleading".
Speaking to Newsbeat, Amy's dad Mitch says the producers left out key details.
He says the film is unbalanced and he isn't happy with the way he's portrayed.
The documentary, Amy, is due to be shown at this year's Cannes film festival.
It was made by the same team behind the Bafta-winning documentary Senna about the Formula 1 racing driver Ayrton Senna.
Mitch, who now fronts the Amy Winehouse Foundation, says the film presents him as not being there to help Amy, something he denies.
"And if I wasn't there - because I was working or I was away somewhere or she was away somewhere - she'd phone seven times a day.
"And there's no sense of that in the film and that's what's disappointing."
He reckons the film should have been "more balanced".
"A biographer puts everything down there and let's people decide for themselves.
"These guys have decided what to put in and what not to put in. It's a two-hour film and you can't put in everything, but there's a got to be an element of balance and there isn't any."
"My disappointment is that the film could have been terrific. They're going to look at this film and know the film's been tainted. And there's absolutely no reason for it to have been that way."
Mitch's interview comes as a spokesperson for the family said they "would like to disassociate themselves from the forthcoming film about their much missed and beloved Amy".
He went on: "They feel that the film is a missed opportunity to celebrate her life and talent and that it is both misleading and contains some basic untruths.
"There are specific allegations made against family and management that are unfounded and unbalanced."
The filmmakers have defended the documentary saying: "When we were approached to make the film, we came on board with the full backing of the Winehouse family and we approached the project with total objectivity, as with Senna.
"During the production process, we conducted in the region of 100 interviews with people that knew Amy Winehouse; friends, family, former-partners and members of the music industry that worked with her.
"The story that the film tells is a reflection of our findings from these interviews."