Myleene Klass's unfortunate sweary countdown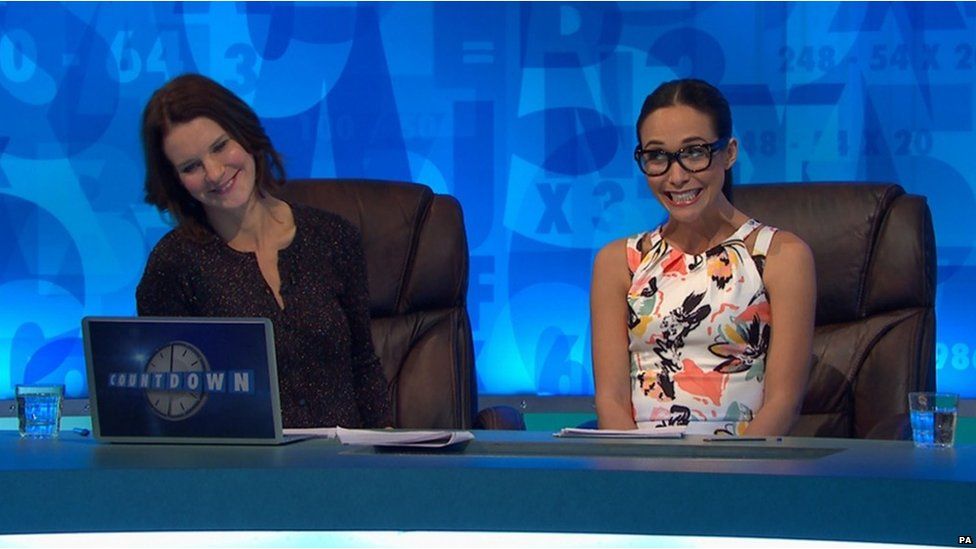 Myleene Klass is turning the air blue in Tuesday's Countdown after coming up with an impressive - and crude - eight letter word.
Whilst the two contestants both came up 'ghosted' for seven letters, special guest Klass told host Nick Hewer: "I got a rude one."
The show is no stranger to controversy - In any game where letters are picked at random, there are going to be some unfortunate combinations.
"It's an eight," Myleene said.
Slightly surprisingly, the word got a thumbs up from dictionary corner expert Susie Dent, who confirmed it was "chiefly Irish" and "vulgar slang".
In 2010, the letters of a very rude version of "messed" (as in, we messed up) beginning with F came up. We won't give you any clues.
The contestants avoided the host's blushes and came up with "caged" and "faced".
Then, in 2014, Hairy Biker Dave Myers offered up "todgers" for seven letters.
Countdown is on weekdays at 14:10 on Channel 4.